Today it is my pleasure to Welcome author
Julie Archer
to HJ!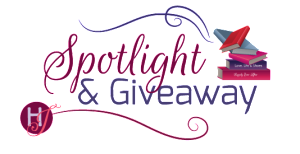 Hi Julie and welcome to HJ! We're so excited to chat with you about your new release, Minor Trouble!

Hello, hello, lovely to meet you!

Tell us about the book with this fun little challenge using the title of the book: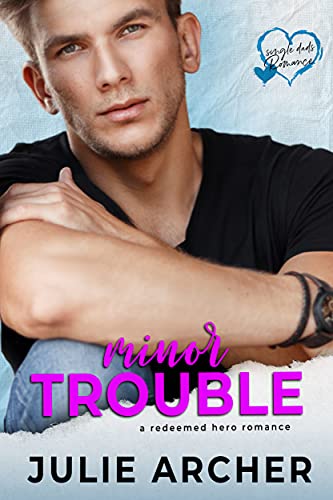 M is for…mechanic
I is for…in need of help!
N is for…Noah and a new job
O is for…orange Fiat 500
R is for…roadtrip
T is for…The Matrix
R is for…redeemed hero
O is for…one moment that changed everything
U is for…unexpectedly becoming a father
B is for…a bunch of really good friends!
L is for…lovable landlord
E is for…exceeding expectations
Please share the opening lines of this book:
"I know it's a lot to take in, Seth. You can contact me any time if you've got any questions."
Numb, I swallowed hard and nodded. Then, realizing that Carol from Child Protective Services couldn't see me, I found my voice.
Please tell us a little about the characters in your book.
Seth Hudson is a mechanic, coasting through life until the unexpected responsibility of having sole custody of his son changes all that.
Ainsley Coren is an ambitious lady, wanting to make a success of her career by moving to a new town, and finding love and a family instead.
Please share a few Fun facts about this book…
Readers may recognise a couple of characters, Maddox Riley and Lyla Cash, from my Trouble series, set in the small town of Cali Cross. When I decided Seth was going to be a mechanic, there was only one place he could really work.
Pepper Smart was named by the daughter of a close author friend. We still think she was talking about Peppa Pig when we asked for her help!
What first attracts your Hero to the Heroine and vice versa?
Seth and Ainsley first meet when her car breaks down and he comes to pick her up.
It's the physical which hits them initially – for Seth, it's Ainsley's shapely legs and peach of an ass, for Ainsley, it's Seth's cheekbones to die for and gorgeous deep blue eyes.
The more they get to know each other, the more they see past the initial attraction and bond over wanting the best for Noah.
The First Kiss…
Their first kiss happens in Noah's bedroom, where Seth is showing Ainsley the transformation after decorating it. He's been working and is covered in oil stains.

"My mind screamed "kiss me" just as he leaned forward and met my lips, tentatively at first, then increasing the pressure as he shifted his body to capture my waist with his hands. I melted into his chest, not caring I would ruin a perfectly good shirt as I pressed closer to him. I grasped at his shoulders, feeling their strength beneath my fingertips."
If your book was optioned for a movie, what scene would you use for the audition of the main characters and why?
I think the scene I'd use would be just before their first kiss. It's the first time they've really been alone and there are a lot of emotions swirling around – plus they're in what was once Seth's bedroom!
Hesitation slowed me down from trailing after him. Being in what had once been his bedroom filled me with a mix of nerves and excitement. Which was crazy. At no point had Seth shown any indication he harbored feelings for me, or he was interested in me that way. He was simply showing me he'd taken on board my suggestion of giving his son his own space.
Get a grip.
Taking a deep breath, I walked into the room. Not knowing what it had looked like before, the fresh grey paint gave it an airy feel. The queen-sized bed was in one corner, a desk and chair against the opposite wall, the door to the built-in closet door covered in posters of bands and athletes I didn't recognize. It really felt like a teenage boy's bedroom. Slowly turning to admire every corner of the freshly decorated room, I nodded.
"Seth, this looks amazing."
"Don't look too closely at the paintwork, it's the first time I've ever done anything like this."
"You should be proud of yourself. I hope Noah loves it too." I ended up facing him, staring directly into his deep blue eyes, the intensity of his gaze echoing mine.
"He does. And it's all because of you." He closed the distance between us, standing so close I caught the faint whiff of oil from his coveralls. "I don't know how to thank you, Ainsley."
If your hero had a sexy-times play list, what song(s) would have to be on it?
Seth's not the type of guy to have a play-list, he'd just go with the flow and put on his favourite songs regardless!
If you could have given your characters one piece of advice before the opening pages of the book, what – would it be and why?
"You've got this."
Both of them are tackling situations they've never been in before and are adjusting to new ways of life. And don't let your past define you; people can change.
What are you currently working on? What are your up-coming releases?*
My next release is Love Me Ever After, the third book in the Ever After series. It's out on 5th August and is a small town, second chance, roommates, accidental pregnancy romance.

Thanks for blogging at HJ!
Giveaway:

$10/£10 Amazon gift card & a backlist eBook title (winner's choice)
To enter Giveaway: Please complete the Rafflecopter form and Post a comment to this Q: If you were going to explore the Trouble series after reading Minor Trouble, where would you start?
~ Best friend's sister (Trouble)
~ Second chance (More Trouble)
~ Taming the bad boy (Big Trouble)
Excerpt from Minor Trouble:
After dinner, Noah and I sat on the sofa, trying to find a movie that both of us wanted to watch. With all the choices we had, neither of us could seem to agree on anything.
Frustrated, I threw the remote on the sofa. "How did you decide what to watch with your mom?"
Noah pulled at a thread on his shirt. "We didn't watch many movies together."
"What sort of things did you do together?" After the day we'd had, I figured it was now or never to have him start talking about Hannah. "Did she come and watch you play football?"
He shook his head. "I wasn't good enough for the team, so she never came."
Taken aback by his comment, I persisted. "What about going to the park? That's something she and I used to do." Although when Hannah and I had gone to the park, we were a lot older than Noah and had already started fooling about when we thought no one was watching.
He shrugged. "Sometimes. She occasionally borrowed the neighbor's dog, and we went for walks."
"Why didn't you get a dog of your own?"
"Mom's boyfriend was allergic."
"Would you like a dog?"
The same shrug again. "Not really. It's a lot of responsibility, and what if something happened to you and I couldn't take care of it?"
I reached over and patted him on the arm. "Nothing's going to happen to me."
"How do you know? Look what happened to Mom. One day she was here, then the next—" Noah swallowed and swiped his hand across his face.
We had never talked about the accident or what had happened to him in the immediate aftermath of it. I didn't want to push him, but I thought it might be good for him to open up. How I got him to do that was another matter. I wasn't an expert in talking to kids, not like Ainsley was. I wished she was here now, she'd know what I should say, what questions I should ask him to find out how he was feeling.
"Do you miss her?" The words were out of my mouth, and I instantly regretted them. What a stupid thing to ask.
Biting his lip, he nodded, and I spotted the glassy tears in his eyes. "I keep expecting her to walk in the room."
"I get it." I hadn't seen her in years, so didn't experience the same thing, but I knew how much it must have been killing Noah.
Noah's phone pinged with a notification. I desperately wanted him to ignore it, for us to try and connect some more, but like Pavlov's Dog, he pulled it from his pocket and scanned the screen.
"Pepper wants me to go over tomorrow and study at her house. Can I?" He looked at me expectantly, the tears a distant memory.
"Pepper? Who's that?" His ears reddened in the exact same spot they had when I'd asked him about the message he'd gotten in the truck earlier. Noah hadn't mentioned any friends from school, particularly girls. I'd have to hit up Ainsley for some information, make sure this Pepper wasn't going to be a bad influence.
"She's in my English class and is going to help me with my homework. Please?"
Who was I to refuse my son his education? Particularly since English certainly hadn't been my strong suit, so if someone else was going to help him with his studies…
"Sure. But don't forget we still have to finish your room."
He beamed, the earlier sadness gone from his expression. "Thanks!" Then he got up from the sofa and bounded into his bedroom.
Alone once again, I found my own phone.
Seth: Hey, sorry to bother you on the weekend. Can I ask you something?
I didn't expect a reply straight away. Ainsley could have been out on a date, busy catching up on school stuff, or have a friend over for dinner. But I wanted to know about Pepper. I didn't want history repeating itself.
Ainsley: No problem, I wasn't busy. Shoot!
Seth: Who's Pepper? Noah's going over to her house tomorrow to 'study'.
Ainsley: Pepper Smart. She's in Noah's English class. She's a good kid, although not without her own problems.
So far, she was corroborating what Noah had said.
Ainsley: Noah will be fine going over to her house. And he'll get better grades in English as a result.
Seth: Thanks, good to know.
I didn't want to end the conversation there. Ainsley had taken the time to reply to me, and I didn't feel like I wanted to stop talking to her. She was really helping me out with Noah, and I appreciated everything she'd done so far. Maybe more than appreciated it. Impulsively, I opened the camera app and snapped a selfie of me on the sofa. I sent the picture to Ainsley and added a comment.
Seth: I'm all alone on the sofa. Noah's in his bedroom. We decorated it today and I've moved all my stuff out.
Ainsley: That's great! I mean, not that you're alone on the sofa but that Noah has his own space.
Seth: What are you up to tonight?
Two minutes passed, and I thought she'd backed out of our conversation, deeming it inappropriate. Then I saw the bubbles dancing around.
Ainsley: Much the same as you. Trying to find a movie to watch. Any suggestions?
A picture of her filled my screen. Her blonde hair was pulled up in a high ponytail, and she wore a tank top that definitely didn't have a bra underneath. I caught my breath, my dick twitching. Was Ainsley Coren flirting with me?
Excerpts. © Reprinted by permission. All rights reserved.


Book Info:
What do you call it when you end up as a dad to the thirteen-year-old son you barely know?
Minor Trouble.
Seth Hudson has a reputation for being the "bad boy". Trouble in his teen years led him down the wrong path but now, at almost thirty, he's gotten his life together and things are going well. Until the fateful phone call that changes everything.
Thirteen years ago, Seth fathered a child and was all but forced out of the boy's life. With Noah's mother passing away, it's up to Seth to step up to the plate and raise the son he barely knows. But what does he know about parenting a teenager?
Ainsley Coren has just moved to Cali Cross and is starting over as the high school guidance counselor. It doesn't take long for her to encounter the troubled teen and his single father who are holding on by a thread.
Making it her mission to help save this broken family, Ainsley steps in and goes above and beyond with the father and son duo. The more time she spends helping them, the more she slowly finds herself falling for the reformed bad boy/single dad.
Can they make things work or will Ainsley bolt at the first sign of minor trouble?
Minor Trouble is an angsty contemporary romance featuring a redeemed hero and the guidance counselor who steals his heart. Download today and get ready to fall in love with your next favorite book boyfriend.
Book Links: Amazon |


Meet the Author:
Author of contemporary romance featuring rock stars, small towns, a healthy dose of angst, some steamy times and always a happy ever after!
​
When not writing, I can usually be found binge watching teen drama series on Netflix, or supporting Spurs (the English Premier League team, not the NBA one!) from my armchair, and running around after my two feline children, Corey and Elsa.
​
Real Angst. Real Romance.
Website | Facebook | Instagram | Goodreads |