Today it is my pleasure to Welcome author
Kari Lynn Dell
to HJ!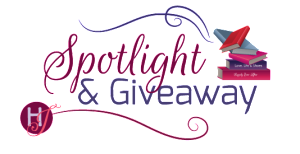 Hi Kari Lynn and welcome to HJ! We're so excited to chat with you about your new release, Mistletoe in Texas!
Please summarize the book for the readers here: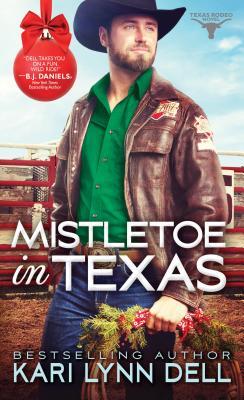 He's always been the black sheep: the troublemaker.
But this Christmas, the prodigal cowboy returns.

Rodeo bullfighter Hank Brookman was headed straight for the top. But after a single misstep resulted in devastating injury, he disappeared under a mountain of regrets. Now he's back, ready to face the loved ones he left behind-starting with the one girl his heart could never forget.

When Hank stormed out of Texas, he left Grace McKenna picking up the pieces…and struggling with a secret that changed everything. He may be back looking for redemption, but after everything they've been through, how can she admit what he really walked away from all those years ago?

Hank always knew persuading Grace to trust him again would be a tall order. Convincing her they deserve a happily ever after? That may take a Texas-sized Christmas miracle.

Please share a few Fun facts about this book…
1. All the Montana settings in this book are real places in the area where I was born and raised and now live. The town of Babb is about fifteen miles from our ranch and Chief Mountain is the centerpiece of the incredible view out my living room window and a source of unending fascination for some of us (I have a few hundred photos to prove it), including the hero of this book, Hank Brookman. Back in Texas, he tells the heroine:
"You can't even imagine those mountains, Grace. Like a huge wall that shoves straight up out of the prairie. And there's one right above where I lived that's set out from the rest. Chief Mountain. I never pronounce the Blackfeet name right. It's one of their most powerful sacred places, a huge slab of vertical rock you can see for fifty miles. They say Thunder lives up there and uses his power to renew life."

There was a reverence in his voice as he went on. "I used to hike to the top of the ridge below it and just sit. There's something so overpowering about that moun¬tain, your mind can't comprehend it's real. But at the same time it's fragile because it's made of shale so it's constantly shedding rock." He gave a soft, self-deprecating laugh. "Bing called it my vision quest—staring at that mountain and realizing you can stand tall even when you're falling apart around the edges."

2. Although I've been a rancher pretty much all my life, there are distinct differences between raising cattle in Texas versus Montana. I contacted Lee Haygood at Indian Mound Ranch in the Panhandle to pick his brain about what kinds of grass they have, what sort of illnesses cattle are prone to in their climate, and what time of year they're most likely to calve. In addition, he told me about the special tanks they mount on their pickups to feed grain pellets. My husband was so impressed when he saw me watching the video that he bought one. It turned out to be a huge benefit as we battled through an exceptionally long, cold winter during which a lot of ranches around us lost cattle to the harsh elements. Ours were hale and hearty in large part due eating well courtesy of that feeder. You never know how book research is going to pay off!

3. The dogs in Mistletoe in Texas, Mabel and Spider, are the fictional version of my border collies, Max and Spike, with a few minor tweaks. (And yes, they are both females, named by my son who has no regard for gender-specificity in such things.) Max is an amazing cowdog. Spike is…not. Unlike the young dog in the book, she's had hours and hours of training but she's still clueless most of the time. She is pretty good at Down!, though, since we're constantly stopping her from going the wrong direction. And she's a real pro at locating skunks, as I discovered yet again when we came home from a rodeo tonight and were hit by the eye-watering stench in our porch. Gah! Back in the kennel on the deck she goes.

4. Bonus fact: We actually have a family friend called Bing, and I shamelessly borrowed her name for the fifty-something, Native American heroine of the secondary romance in this book. When I was writing the acknowledgments I wanted to list the real woman by her given name. I asked both of my parents and several cousins. No one remembers ever calling her anything but Bing. Nickname are forever here on the Blackfeet reservation.


Thanks for blogging at HJ!
Giveaway:

Print copy of Mistletoe in Texas (Texas Rodeo #5) by Kari Lynn Dell
To enter Giveaway: Please complete the Rafflecopter form and

Leave a comment with your thoughts on the book…
Meet the Author:
KARI LYNN DELL brings a lifetime of personal experience to writing western romance. She is a third generation rancher and rodeo competitor existing in a perpetual state of horse-induced poverty on the Blackfeet Nation of northern Montana, along with her husband, son and Max the Cowdog.