Today it is my pleasure to Welcome author
Terry Spear
to HJ!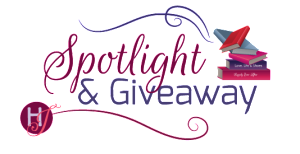 Hi Terry and welcome to HJ! We're so excited to chat with you about your new release, Night of the Billionaire Wolf!
Please summarize the book for the readers here: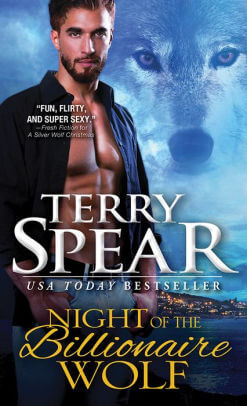 Ryder Gallagher is strictly on vacation in the redwoods from his bodyguard duty he usually performs for Aidan Denali—both of them gray wolves. What he doesn't expect to find is two bear cubs needing rescue from a den in rising water, and two she-wolves attempting to rescue them. But the two women are a mystery and he's eager to learn more about them. The next thing he knows, he's helping them on a treasure hunt, seeking something that is supposed to remain a mystery.
Lexi Summerfield is a cosmetic billionaire and she has to be careful about fortune-seekers, wolf or otherwise, but she's on a mission in the redwoods to locate her father's message and learn why he's putting both himself and her in danger. He's in witness protection and they're not to have any contact. Now she's trying to avoid a hot wolf from learning her business that could end up being deadly for him, and nothing goes as planned.

Please share your favorite quote from the book:
Ryder looked over the camera, but Lexi hadn't damaged it. He wondered if she just planned to remove the memory cards so Don wouldn't have any pictures of them.
"We can't have photographs taken of us here." Lexi shifted into her wolf, grabbed the camera, and headed back to her cabin.
"Right, we shouldn't, but it happened, and we don't attack humans for it." Ryder shifted, then picked up the camera bag for Kate.
She woofed at him in appreciation, and they chased after Lexi.
When they finally reached the back deck of Lexi's place, he set the camera bag down.
Lexi set the camera on the deck, shifted, opened the door, and grabbed the camera bag and camera. "Thanks for the lovely wolf run," she said, by way of dismissal.
Kate headed inside the cabin.
He wasn't going to be dismissed. He shifted. "Don't you think that was rather a rash way of dealing with him for taking pictures of us?"
"If I thought so, I wouldn't have done it. Good night, Ryder." Then Lexi walked inside and shut the door. The lock clicked.
Hell. He was still staring at the door, not believing what had happened. He wondered how Mike would have handled the situation.
"Do you even know who the photographer is?" Ryder asked at the door, not knowing if either Lexi or Kate had returned to their bedrooms and could hear him.
Lexi opened the door dressed in a pink, lace-trimmed, floral pajama shorts set. She looked sweet and innocent, the vision before him at odds with the sight of the she-wolf who had made the mad dash to tackle Don and steal his camera. "Don Morgan, paparazzo. Good night, Ryder."
That she knew him surprised Ryder. He couldn't imagine Don had hassled her for any reason, which made him again wonder exactly who she was. Ryder quickly offered, "Breakfast in the morning on me? Something special?" He had to hear the whole story. He smiled amiably at her. "I'm not just a bodyguard. I cook."
Please share a few Fun facts about this book…
When I write my books, I do a lot of research. Since she's a cosmetic mogul, I researched cosmetics and for wolves, I wanted something that is healthier than the average product.
So this is Lexi talking to Ryder about her business.
"Me, stubbornly refusing to let go of my dream. It wasn't just that I didn't want to fail. I didn't want my parents to see me fail. They're successful in their chosen professions. I just floundered, not sure of what to do. But you know what? I began to learn about the issues of carcinogens—substances in cosmetics, hair products, nail products, deodorants, and all kinds of products we use daily that have been linked to cancer. So I don't do this because I think women should wear makeup to look more glamorous, but because women will wear makeup whether I tell them to do so or not, and while Europe has banned a thousand carcinogens that were being added to makeup, the United States has only banned eleven! Why? You'd think we'd care about our people. But nope!"
There are sites you can go to that have cosmetics that have fewer carcinogens in them.
I also research the area they're in, so this was about the redwoods. I've been to them when I was little and I didn't remember the banana slugs. I just thought they were fascinating.
Carrying backpacks containing water, food, weapons, and everything else they thought would come in handy, they all started their hike and ended up at the pond. There, the land was level and mallard ducks were floating on the water. Lexi had to take some pictures of the pond and ducks, and then she and Ryder walked together on the trail, while Mike brought up the rear with Kate as they began to move into the redwoods, ferns and sorrel bordering the path. Some of the tree trunks were covered in bright-green moss, mushrooms sprouting here and there, a bright-yellow banana slug slithering over a fallen tree, purple violets and white trillium flowering all over.
When I looked into dog shelters taking in wolf dogs, I found this for one of the sites.
"Oh, Lexi, we've got a real problem. I know you're so good at helping us find homes for our pets, but this is an emergency," Mrs. Baluster, owner of the rescue service, said. "Four six-month-old German shepherds were dropped off at a wolf reserve, the owner saying the dogs were part wolf and he can't afford to keep them. The wolf reserve said they aren't part wolf and refused to take them in. Then the dog owner brought them to our facility. We can't take wolf dogs. We're supposed to euthanize them as soon as they're brought in. But with your contacts, I thought you might be able to find them a home when no one else will take them."
This was based on real shelters not taking wolf dogs in. And the true story of when I visited the wolf reserve in New Mexico, the owner said that the German shepherds were supposed to have wolf roots and so a shelter wouldn't take them. The wolf center took them in and gave them a home, though they didn't believe they really had wolf roots!
Excerpt. © Reprinted by permission. All rights reserved.
Thanks for blogging at HJ!
Giveaway:

A paperback copy of Night of the Billionaire Wolf by Terry Spear
To enter Giveaway: Please complete the Rafflecopter form and Post a comment to this Q:

What would you have done if you were Ryder and the she-wolf had cut you off like that?
Book Info:
It's not easy being a billionaire, a wolf shifter, and a woman…
Lexi Summerfield built her business from the ground up. But with great wealth comes great responsibility, and some drawbacks Lexi could not have anticipated. Lexi never knows who she can trust… Even on vacation, Lexi has a hard time trying to relax. And for good reason—the paparazzi are dogging her, and so is someone else with evil intent.
Then Lexi meets bodyguard and gray wolf shifter Ryder Gallagher, who's also vacationing at Redwood National Park. When the two run into each other on the hiking trails, and then serendipitously rescue two bear cubs, Lexi feels safe for the first time in she can't remember when. But secrets have a way of surfacing… With the danger around Lexi escalating, Ryder will do whatever it takes to stay by her side…
Book Links: Amazon | B&N | iTunes | Kobo |


Meet the Author:
USA Today bestselling author TERRY SPEAR has written over forty paranormal romances. Heart of the Wolf was named a Publishers Weekly Best Book of the Year and Billionaire in Wolf's Clothing was a Romantic Times Top Pick. A retired officer of the U.S. Army Reserves, Terry also creates award-winning teddy bears. She lives in Spring, Texas.