Today it is my pleasure to Welcome author
Lisa Renee Jones
to HJ!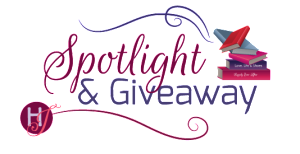 Hi Lisa and welcome to HJ! We're so excited to chat with you about your new release, One Man!

Hi there!

Please summarize the book for the readers here: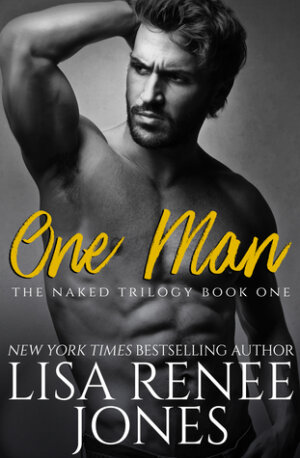 One Man is the first book in my brand-new Naked trilogy. It centers around Jax North and Emma Knight in an almost Romeo and Juliet story. He's drawn to her despite approaching her for underlying reasons, but once they've met, their passion is not one to be denied. Now, they're working together to uncover the lies and secrets of their families before those lies and secrets tear them apart.

Please share the opening lines of this book:
The moon glows with white light and hangs low and round over the nearby ocean darkened by night as if it, like the hundreds of guests in the garden of one of the San Francisco Knight hotels, is watching the beautiful brunette and star of the night. Emma Knight, the twenty-eight-year-old heiress to the hotel chain's worldwide empire, and who, in fact, lost her father one month ago. Now, her brother Chance rules their hotel empire and her mother has fled to Europe for reasons few, I suspect Emma included, knows.
Please share a few Fun facts about this book…
Jax North has been called by my readers "the new Chris Merit." Chris Merit being my most well-loved hero in my most popular Inside Out series.
Book one may have one of the twistiest cliffhangers I've ever written
Please tell us a little about the characters in your book. As you wrote your protagonist was there anything about them that surprised you?
Jax North is a sweet, yet, wildly alpha hero. Emma Knight is a strong and independent woman, but she craves Jax dominance to give her an outlet in her crazy currently-upheaved life. These two characters for once actually ended up exactly like I was anticipating, but I didn't see their connection becoming as all-consuming as it did so quickly. They're definitely a unique pair for me.
If your book was optioned for a movie, what scene would you use for the audition of the main characters and why?
This is their first kiss, and given the circumstances surrounding it, I would want this as the audition to ensure the two actors have the right kind of chemistry, and can incorporate that chemistry with a twisted web of complicated characters.
And then, he's kissing me, a wicked, passionate kiss that is pure heat, greedy even, fierce. Alluring. Passionate. Addictive. And then gone, his mouth is gone, and I'm panting as he says, "Say yes and I'll take you anywhere you want to go."
What do you want people to take away from reading this book?
A dying need to read the rest of the series. That always a fear of mine when starting a new series, that readers won't love the characters as much as I do.
What are you currently working on? What other releases do you have planned?
Book two in the series: One Woman (Sept. 17th)
The third book in my Lilah Love series: Love Me Dead (July 23rd)
The Truth About Cowboys (standalone, Aug. 27th).

Thanks for blogging at HJ!
Giveaway:

Ebook set of my Filthy Trilogy and a Mystery Prize
To enter Giveaway: Please complete the Rafflecopter form and Post a comment to this Q:

Jax is the CEO of North Whiskey – what is your relaxing drink of choice?
Excerpt from One Man:
He holds me fast and pulls me to him, our legs colliding, the hard lines of his body hugging mine. My gaze jerks to his, the night darkening his blue eyes, the streetlight catching flecks of amber in his intense stare. "Run with me, not away from me."

"I don't even know you."

"Then change that. I'm not asking you to marry me. I'm asking you to get to know me the way I want to know you." Somehow, this statement manages to be the perfect mix of alpha male and vulnerability. "Come with me."

"Where?" I whisper, and I can feel my body swaying toward his.

His hand slides under my hair, a warm strong hand, his thumb stretching to my jaw, tilting my face to his. His blue eyes still catching amber gold in the streetlights, a dominance in their depths that shouldn't arouse me, but there's no fighting my reaction to this man, or to who I am deep down inside. And I am the woman who is drawn to a man like Jax. Perhaps to a man too like York.

"I promised you a castle," he says, "but I'll settle for anywhere where I can do this." His mouth closes down on mine, his tongue pressing past my lips, a quick tease that I still manage to feel in every part of me. Goosebumps lift on my skin and his mouth lingers above mine, a hot breath promising more before he strokes deep. And then, he's kissing me, a wicked, passionate kiss that is pure heat, greedy even, fierce. Alluring. Passionate. Addictive. And then gone, his mouth is gone, and I'm panting as he says, "Say yes and I'll take you anywhere you want to go."

Every warning that York stirred in me earlier fades away with the taste of this man on my lips, every warning is immediately reasoned away. This is one night and then Jax is gone. This is an escape. Death and grief allow me permission to need this. That damn journal gives me permission to need him. I'm going to do this.

"I want off this street corner," I say. "I want to leave. I want to leave with you."

His eyes warm, approval and satisfaction in their depths that somehow isn't arrogant. He laces his fingers with mine and walks backward, guiding me to the door of the SUV. And then he does something unexpected. He steps aside and motions me toward the back doors, a silent invitation to enter or walk away, to make my own decision. I climb inside, letting the soft leather absorb my body, a willing victim, as he'd wanted.
Excerpt. © Reprinted by permission. All rights reserved.


Book Info:
One man can change everything. That man can touch you until you tremble all over. That man can wake you up and allow you to breathe when life leaves you unable to catch your breath. For me that ONE MAN is Jax North. He's handsome, brutally so, and wealthy, money and power easily at his fingertips. He's dark, and yet, he can make me smile with a single look or word. He's a force when he walks into a room.
Our first encounter is intense, overwhelmingly intense. I go with it. I go with him and how can I not? He's that ONE MAN for me and what a ride it is. But there are things about me that he doesn't know, he can't know, so I say goodbye. Only you don't say goodbye to a man like Jax if he doesn't want you to. I've challenged him without trying. He wants me. I don't want to want him, and yet, I crave him. He tears me down, my resistance, my walls. But those walls protect me. They seal my secrets inside. And I forget that being alone is safe. I forget that there are reasons I can't be with Jax North. I forget that once he knows, everything will change.
Because I need him.
​Because he's my ONE MAN.
Book Links: Amazon | B&N | iTunes | Kobo | Google |


Meet the Author: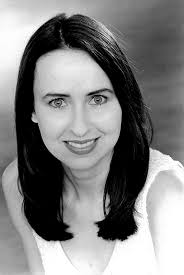 New York Times and USA Today bestselling author Lisa Renee Jones is the author of the highly acclaimed INSIDE OUT series. Suzanne Todd (Alice in Wonderland) on the INSIDE OUT series: Lisa has created a beautiful, complicated, and sensual world that is filled with intrigue and suspense. Sara's character is strong, flawed, complex, and sexy – a modern girl we all can identify with.
In addition to the success of Lisa's INSIDE OUT series, Lisa has published many successful titles. The TALL, DARK AND DEADLY series and THE SECRET LIFE OF AMY BENSEN series, both spent several months on a combination of the New York Times and USA Today bestselling lists. Lisa's other bestselling series include: DIRTY RICH and WHITE LIES.
Prior to publishing Lisa owned multi-state staffing agency that was recognized many times by The Austin Business Journal and also praised by the Dallas Women's Magazine. In 1998 Lisa was listed as the #7 growing women owned business in Entrepreneur Magazine.
Lisa loves to hear from her readers. You can reach her at www.lisareneejones.com and she is active on Twitter and Facebook daily.
Website | Facebook | Twitter | Instagram | GoodReads |