Today it is my pleasure to Welcome author
Sandra Owens
to HJ!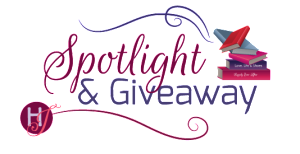 Hi Sandra and welcome to HJ! We're so excited to chat with you about your new release, Operation K-9 Brothers!

Thank you! I'm thrilled to be here!

To start off, can you please tell us a little bit about this book?: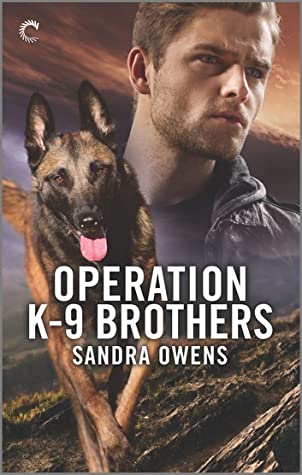 I'd love to. Jack and Nichole might be one of my favorite couples of all my books. Jack Daniels is a Navy SEAL dog handler on medical leave after he and his dog Dakota were injured by a roadside bomb. Back home in Asheville, North Carolina, Jack gets a middle of the night phone call. It's a wrong number, but the woman's voice on the other end calls to him, even though she has some choice words for him, like doggy doo. Who can resist such sweet endearments? Not Jack. He manages to meet her, and oh boy, the sparks fly. Nichole Masters has an unruly puppy, and when an honest-to-God sexy as all get out SEAL offers to train her little rascal, what's a girl to say but, "Yes, please."
What both believe will be little more than some fun times before Jack returns to his SEAL team turns out to be more than either expects… like feelings. Throw in a stalker ex-boyfriend, dog-stealing scenes, and a reenactment of a (hilarious) scene from the movie "Ghost", this book comes with a warning: Don't start reading at bedtime if you need your sleep.

Please share your favorite lines or quote(s) from this book:
"When I was at my darkest, you walked into my life, bringing light. I wasn't expecting you, hadn't planned for you, and probably don't deserve you."
What inspired this book?
I love writing about our military heroes, and I wanted to write a band of brothers' series; three men whose lives unexpectedly changed overnight. I love animals, and most of my books as an animal of some kind in it. In this, the first book in the series, Jack is his SEAL team's dog handler, and I love the relationship between Jack and his dog Dakota.
How did you 'get to know' your main characters? Did they ever surprise you?
They surprise me all the time. I'm a panster (meaning I don't plot out books), but I do have a mental idea on how I think a story is going to unfold. Nine times out of ten, my characters disagree. That's so annoying because nine times out of ten they're right. I do have a character questionnaire that I'll answer the questions off the top of my head. I don't use all the answers, but some great gems do pop out of my head.
What was your favorite scene to write?
Nichole is a potter, and she's always wanted to reenact the scene from "Ghost"—you know the one where Demi Moore and Patrick Swayze are at her pottery wheel and you can't help but sigh. Nichole convinces Jack to recreate that scene with her. Here's a little bit from that scene:
Jack positioned himself at the door, watching as Nichole formed a lump of clay into an impressive duplication of the thing that had looked like a phallus in the movie. Pulling a nearby stool over, he sat behind her.

"Couldn't sleep?" he murmured, remembering that line or something close to it.

She tilted her head, looking up at him with the hint of a smile. "No. I didn't mean to wake you."

"Can't sleep without your warm body next to mine." He was adlibbing now, but the words felt right. He slid his hand under her hair, lifting it, then put his mouth on her neck, smiling when she shivered. "Your skin is so soft. And you smell so damn good, like vanilla and almonds. Makes me want to lick you."

"Jack."

That was it. One word. His name spoken on an exhale of breath, enough that he was the one shivering now. As he peppered kisses over her neck and shoulder, he trailed his hands down her arms until they covered hers.

"Messy," he said as clay and water turned their skin gray.

She grinned up at him, and the happy light in her eyes was his undoing. He was making this woman's fantasy come true, and in return she was breathing new life into his troubled soul. It wasn't an equal exchange, what she was giving him compared to his only acting out a movie scene. But when she looked at him like that…

"I need to kiss you long and hard," he said as he brought his messy hands to her face.
What was the most difficult scene to write?
Jack's black moment, when he gets news that will change his life, and not in a way he wants. I tried to put myself in his shoes and think how I would react being who he was, and what he stood for. I wouldn't have handled it well either. Jack made a lot of mistakes with Nichole after getting devasting news that turned his world on end, but he turned out to be good at groveling once he got his head out of his… well you know from where.
Would you say this book showcases your writing style or is it a departure for you?
It definitely showcases my voice and writing style.
What do you want people to take away from reading this book?
I hope that readers will be touched by Jack and Nichole's story, and when life happens, like it does to all of us, readers will take inspiration from Jack and realize that they have the power to change direction, that good things can come from the bad. What I really love to hear from my readers is that they laughed, cried, and sighed when reading my books. Happily ever afters are guaranteed.
What are you currently working on? What other releases do you have planned?
I'm finishing up the first draft of book three in my OPERATION K-9 series, Mountain Rescue.
My upcoming releases are…
OPERATION K-9 BROTHERS – out now
He has one objective… heal and return to his SEAL team. Falling in love isn't a part of the plan, but a middle of the night wrong number changes everything.
KEEPING GUARD – out May 25th
On medical leave from his SEAL team, all he wants is a bit of peace. What he gets instead is a runaway bride in need of a bodyguard.
MOUNTAIN RESCUE – out winter 2021
A woman on the run. A wounded SEAL who wants to become invisible.
Two strangers, one mountain cabin
Thanks for blogging at HJ!
Giveaway:

1 Mass market paperback copy of OPERATION K-9 BROTHERS by Sandra Owens, open to North American mailing addresses only.
To enter Giveaway: Please complete the Rafflecopter form and Post a comment to this Q:

What's the number one trait you want to see in your book hero?
As for me, I'm torn between two traits… under all that male bluster, he's a softy whenever he's anywhere near the heroine. Also, he has a great sense of humor. If a man can make you laugh every day, he's a keeper.
Excerpt from Operation K-9 Brothers:
Jack and Nichole's first meet . . .

Nichole eyed the man who was apparently a dog whisperer. Wow, an honest-to-God SEAL, and he was as hot as the SEAL heroes in her romance books. Maybe even hotter. Definitely hotter.

"Nice to meet you, Jack. I'm Nichole Masters." She held out her hand, and it disappeared inside his massive one. His touch was gentle, but she was sure he could crush her bones if he wanted.

"And you, Nichole." Rambo barked, and he smiled down at her puppy. "Yes, we haven't forgotten about you, Rambo. That's a big name for the little man to live up to."

"I'm hoping he'll grow into his name. He's a rescue, part German shepherd, part anyone's guess. The vet said maybe some sheltie." Her hand was warm from being in his, her fingers tingling a little from his touch.

"Two intelligent dog combinations and very trainable. He'll test you, but he'll also want to please you."

She blinked, trying to catch up with their conversation. She ran his last words through her mind. Right. They were talking about Rambo. "Believe me, he's doing a great job of testing me.

As if to prove his point, Rambo tangled his leash around her legs again, then stuck his nose under her dress, lifting the hem halfway up her thighs. She bent over to grab the skirt before she flashed a hot SEAL.

Rambo dropped to his feet and then tried to run in the opposite direction. With her legs bound together by the leash, preventing her from getting her balance, she toppled forward, her face heading directly for Jack's crotch.

She put her hands out to keep her mouth from landing on the most private part of him, but when she realized that would result in her groping him, she panicked and ended up windmilling her arms. A mere inch before her mouth got entirely too up close and personal with a man she'd met only minutes ago, a pair of hands slid under her arms and lifted her back to her feet. That would have been great if her new position wasn't breast to SEAL chest.

"Ah…ah." Lord have mercy, his eyes were a hundred times darker than they had been before she'd smashed her breasts into his chest. She wondered if he would mind if she climbed him like a tree.

A slow—sexy as all get-out—smile curved his lips. "Hello," he murmured.

"Hi," she chirped. Really, Nichole, you've taken to chirping? He let go of her, then dropped to his knees. Her heart slammed into her rib cage at seeing him in that position while her mind was stuck on the breasts-to-chest thing and her skin tingling from his touch.

He lifted his gaze and gave her that sexy smile again. "I'm just going to free you."

"Oh." That came out sounding disappointed, and he chuckled. What in the world was wrong with her? She'd never reacted to a man like this before, not this fast and this…well, tingly.

"There, all better," he said once he had her unwrapped from the leash. "Do you have your phone on you?"

"Yes. Do you need to make a call?" Heaven help her, the man really did have a killer smile.

"No. I was going to put my number in it. You know, in case you decide to take me up on my offer to help you train Rambo."

"Oh. Right." He probably thought she was a scatterbrain, but it was entirely his fault for being so sexy that it was hard to think around him. "Here." She unlocked her phone. "You'll definitely be hearing from me if you can teach him some manners."

"I can."

When he handed her phone back, their fingers brushed against each other, and there was that tingling again.

"Take care, Nichole." He squatted in front of Rambo. "I know you have a lot of energy, buddy, but try to behave for your mistress."

"I don't think behave is in his vocabulary."

Jack gave her dog a belly rub. "Part of teaching him that word will be to teach you how to master him."

There was something in the way he said that, in the flash of heat in his eyes, that had her almost fanning her face. "Um, master him, right." Jeez, Nichole, get your mind out of the gutter. "Gotta go."

Before something else came out of her mouth…Like my bed is only a few minutes from here. Want to go play?
Excerpt. © Reprinted by permission. All rights reserved.


Book Info:
Navy SEAL Jack Daniels (save the jokes, he's heard them all) and his trusty Belgian Malinois sidekick, Dakota, are back home in Asheville, North Carolina, after a bomb left them scarred. Unable to accept that he'll never be able to return to his team, Jack is looking for a miracle. What he isn't looking for is a permanent relationship, though he's open to a no-strings distraction at the magic hands of gorgeous local potter Nichole Masters.
Nichole is on a losing streak with men. Her ex-boyfriend won't stay gone, a competitor is out to ruin her business and even her rescue pup, Rambo, is refusing to get in line. A chance run-in with a navy SEAL turned canine companion trainer might solve the dog problem. The fact Jack is easy on the eyes doesn't hurt, either.
But when Nichole feels like she's being watched, Jack is the only person she can turn to. He's a protector and problem solver by nature and training. Accepting his protection is one thing—Nichole didn't count on falling in love.
Operation K-9 Brothers
Book 1: Operation K-9 Brothers
Book 2: Keeping Guard
Book 3: Mountain Rescue
Book Links: Amazon | B&N | iTunes | Kobo | Google |


Meet the Author:
A best-selling, award winning author, Sandra Owens lives in the beautiful Blue Ridge Mountains of North Carolina. Her family and friends often question her sanity but have ceased being surprised by what she might get up to next. She's jumped out of a plane, flown in an aerobatic plane while the pilot performed death-defying stunts, has flown Air Combat (two fighter planes dogfighting, pretending to shoot at each other with laser guns), and rode a Harley motorcycle for years. She regrets nothing.
A member of Romance Writers of America's Honor Roll, Sandra is a 2013 Golden Heart® Finalist for her contemporary romance, CRAZY FOR HER. In addition to her contemporary romantic suspense novels, she writes Regency stories.
Join Sandra's Facebook Reader Group, Sandra's Rowdies, here: https://www.facebook.com/groups/1827166257533001
Website | Facebook | Twitter | Instagram | GoodReads |