Today it is my pleasure to Welcome author
A.L. Jackson
to HJ!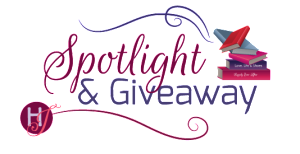 Hi A.L. Jackson and welcome to HJ! We're so excited to chat with you about your new release, Pieces of Us!

Hi, it's so nice to be here! Thank you so much for having me!
To start off, can you please tell us a little bit about this book?: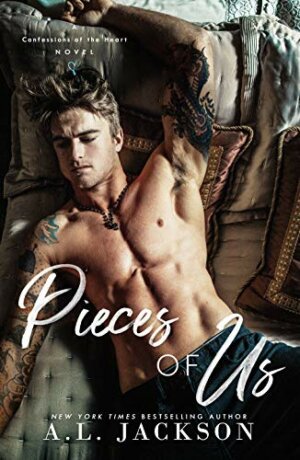 Definitely! Pieces of Us is a stand-alone second-chance romance set in the world of Broadshire Rim – a little place born in my brain and set somewhere in South Carolina. It tells the story of Mack Chambers, who is a detective who's dedicated his life to protecting the city after harboring shame for the things he's done in his past. He is content to live this dedicated life until Izzy Lane comes back into town, his first love and the one he had to let go. Sparks instantly fly, and there is no question there is a ton of unfinished business between them. Of course, Mack doesn't know how deep that connection goes until he finds out he has a son he didn't know about since he refused to respond to Izzy when she contacted him. It's a super emotional, lovely, sexy, and sweet romance that I'm so incredibly proud of! It's tears and laughter and joy, and gah, I am so in love with the story!

Please share your favorite lines or quote(s) from this book:
"You are not alone. Not anymore. Not ever again."

"The only thing I wanted to do was to be the one to save you."

"We are endless."
What inspired this book?
I've been super drawn to writing Southern Romances. There is just something romantic about the south, the drawls of the women and the setting, the old houses, and the old majestic trees and landscape. It makes for a beautiful setting.
I also was really inspired by the idea of two children growing up close to each other, but in completely different worlds.
How did you 'get to know' your main characters? Did they ever surprise you?
Oh for sure they surprised me. I actually started off on a totally different plot when I began writing Pieces of Us, but it quickly became clear that this was a second-chance romance rather than the first encounter romance I initially set out for it to be. I started envisioning two small children growing up together, becoming best friends, but their circumstances so different that they were driven apart. Once they found a way into my heart and mind, I scraped the manuscript and started over. I couldn't be happier than with the way it turned out.
What was your favorite scene to write?
My favorite scenes to write were actually the super short flashbacks interspersed throughout the book. They are just little blips, but I felt Mack and Izzy as children so strongly, that it made them extra special.
His house that was so much different than Izzy Lane's.
Hers was like a castle.
His mama called theirs a shack.
But it hadn't felt so small until his daddy had gotten back, out of prison for doin' something bad, but his mama wouldn't never tell him what it was. The only thing he knew was now everything felt different. Wrong and ugly and black.
"Mack!" his father shouted again, and fear slithered down Mack's spine.
Izzy bit down on her bottom lip and grabbed his hand. He realized it was shaking. That his whole body was shaking.
She weaved her fingers through his, and she whispered, "Don't worry, my dragon. I'll save you, too."
What was the most difficult scene to write?
It was probably getting the first love scene right. With the two of them coming back together for the first time after thirteen years, I wanted the emotions to be perfect, and rewrote them a bunch of times to make sure the reader could absolutely feel the intensity between the two of them.
"You think I don't know what a family is? That I don't understand what love is?" he demanded in a desperate sort of disbelief, voice rough and raw as he took a step forward, every word scraping with the magnitude of what he was saying.
My spirit clenched, and I sucked in a shattered breath as I stared up at the devastation written in his expression.
There I was, right back at that fork in the road.
Only now, it felt like there was only one direction I could go.
Reaching out, he took me by both sides of the face, those big hands stretched across my cheeks and dipping under my jaw.
Forcin' me to look at him.
As if I could look anywhere else.
A shudder ripped down my spine, and need rushed like wildfire through my body.
"Loving you was the only truth I knew," he grated. "The only thing I ever did right. The only thing that has ever been real."
I could feel the thunder of his heart, this rioting pound, pound, pound that ricocheted against the frantic beat of mine.
Oh God. I didn't know if I could handle this. What he was sayin'. What he was implyin'.
"I don't want to go on living this life without you in it." There he went, tearing me up more, his tone deepening in emphasis. "Don't want to spend one more day without you by my side. One more night without you lying next to me. Let's love again, Little Bird. Love me, the way I love you. And I promise, I will never let you go."
Would you say this book showcases your writing style or is it a departure for you?
I definitely think it showcases my writing style. I've been told my style is very distinct, and I tend to let the words flow from me, and this style is what floods out and takes shape.
What do you want people to take away from reading this book?
It's a story of self-forgiveness and hope, and the realization that we can overcome the mistakes of our paths, rise above them, and become something better.
What are you currently working on? What other releases do you have planned?
Right now, I'm working on an Audible Original (Title TBD) – it's a spin-off of my Bleeding Stars series and goes back to my lyrical, musical roots. I'm beyond thrilled to get to work on this project with them.
Thanks for blogging at HJ!
Giveaway:

A paperback giveaway of More of You
To enter Giveaway: Please complete the Rafflecopter form and Post a comment to this Q:

What is the main thing you like to take away after reading a romance novel?
http://www.rafflecopter.com/rafl/display/e42d6b41130/


Excerpt from Pieces of Us:
My gaze fixed on the over-sized lounge chair that was usually under the window that had been pulled up close to my bed.
Girl curled up on it. Fast asleep.
Locks of that hair a shiny river cascading around her shoulders, a mess of blondes and browns that glinted in the light and had me wishing I could reach out and touch it.
Fist my hands in it.
Use it to hold her close.
Her tiny body—way too thin, still too goddam perfect—was contorted where she'd clearly been trying to find a comfortable spot.
A throw that barely covered half of her was twisted around her torso.
So pretty that looking at her hurt like a bitch, too.
Regret hurtled at me.
I'd felt it before, but never quite like this.
Never where I'd thought that maybe . . . maybe I should have made a different decision. Always thinking I'd been doing her the best that I could do her.
Ruining her in a way that would set her free.
Because I'd always known I couldn't keep her.
My dick didn't get the memo, though, fucker hard as steel where it was pressed to my bed. I pushed up to sitting, readjusting myself, trying not to moan.
Pain and need.
Pain and need.
Story of my fucking life.
I started to stand so I could slip into the bathroom when she stirred.
Those hazel eyes blinked open, intensity building as she came to the realization that she was right there.
With me.
Probably the last place that she wanted to be.
She scrambled to sit up, discomfort and uncertainty coming off her in waves. Slamming me. Ricocheting back.
Two of us lost to that power that cinched down tight.
The connection that had only been ours.
I scratched at the back of my neck, cleared my throat, barely peeked over at her, afraid that I might scare her away. "Hey."
She heaved out a sigh and gathered the throw against her chest, clutching it like protection. She was still wearing the same pants that had made me want to come in mine from yesterday, her blouse wrinkled, her tiny feet bare.
Her eyes were sleepy and her lips were pouty, shyness creeping across her pale skin.
Sexy as fuck.
"Hey," she whispered back. "How are you feelin'?"
A rough chuckle left me. "Like shit."
"I'm thinkin' after what happened, we should be looking to the bright side and being thankful that at least you're here to feel that way."
There was something in it, something sweet and serious. Something tender that tightened my chest and made my heart beat harder. This boom, boom, boom that was taking to the air in the room.
I dropped my attention to the floor. "My job's dangerous, Izzy."
"I know," she murmured, edging forward, "but it seems to me you went looking for trouble last night."
Resting my forearms on my thighs, I looked over at her. Full of regret. Not having a fucking clue what to say except, "I'm sorry."
"I'm sorry, too." Those hazel eyes were wide and sincere.
I struggled to swallow around the rock lodged in my throat. "I have a son."
It wasn't so much of a question. Just a clarification. Just needing her to look at me and tell me what the fuck had happened. How I didn't know.
"Yes."
Excerpt. © Reprinted by permission. All rights reserved.


Book Info:
Maxon Chambers has a way of stealing all the attention.
All my affection, and all my dreams.
What I needed to remember was he'd stolen my good judgment and my virginity, too.
When he broke up with me, I ran across the country and swore I'd never return to Broadshire Rim.
But here I am, thirteen years later.
Maxon is all grown up.
Sexier than sin and more tempting than ever.
A detective on the Charleston force, he lives on the outside of safety, devoted to protecting the people of his city.
But with the way he's looking at me now? I'm pretty sure what needs protecting is my heart.
Can we mend the pieces of us? Or will he leave my heart shattered forever . . .
Book Links: Amazon |


Meet the Author:
A.L. Jackson is the New York Times & USA Today Bestselling author of contemporary romance. She writes emotional, sexy, heart-filled stories about boys who usually like to be a little bit bad.
Her bestselling series include THE REGRET SERIES, BLEEDING STARS, FIGHT FOR ME, and CONFESSIONS OF THE HEART.
If she's not writing, you can find her hanging out by the pool with her family, sipping cocktails with her friends, or of course with her nose buried in a book.
Website | Facebook | Twitter | Instagram | GoodReads |