Today it is my pleasure to Welcome author
Marisa Cleveland
to HJ!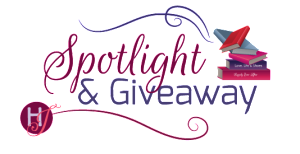 Hi Marisa and welcome to HJ! We're so excited to chat with you about your new release, Reforming the CEO!

Hello! Thanks so much for having me here! I'm so excited to share Vin and Reece's love story with you! Cheers, Marisa.

Please summarize the book for the readers here: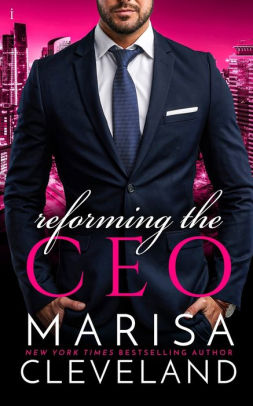 This book is about an insecure girl and the guy who helps her become the fun person she wants to be. It's about stepping out of any self-defined expectations and following your heart. Mostly it's about two people who realize they are better together than they are apart. Because for Vin and Reece, this book makes them let go of heavy things like bitterness and resentment to make space for living a truly purposeful life.

Please share your favorite line(s) or quote from this book:
"She pushed aside all the mixed feelings and wished she'd never let him into her heart. If he'd been just a tad bit lousy in bed. Or if he'd been rude to his staff. Chewed with his mouth open. Anything to make her love him less."
Please share a few Fun facts about this book…
This book started with a song. One of my favorite reasons for writing about South Beach is the research! And that means food and music! Sometimes I tend to take my sweet time, and my husband—tall with purposeful strides—usually slows down for me. But this time, he said, "We can't slow down," in reference to something else, but that was all it took for me to start singing (off-key) what would eventually become the chorus of the theme song for REFORMING THE CEO. So… in the book, the main character (Vin) writes a song for the other main character (Reece), and I had so much fun working with a southwest Florida artist and producer to make Vin's song polished and professional! Right now, the song is available for free (visit my website for details).
What first attracts your Hero to the Heroine and vice versa?
Vin wasn't "someone from her childhood circle of friends." This was the first thing that attracted her to him, but she'd be lying if she didn't admit that following that brief observation, it was Vin's adventurous and easy-going lifestyle that absolutely fascinated her! The guy strode around with a charming grin like nothing could phase him, and she didn't understand it, but she wanted it. Of course, "By anyone's standards, the man was gorgeous. But she'd dated gorgeous before, and rich, and witty." Still… She wanted to love her life as much as he seemed to love his, which was why she shocked herself with one heck of plan.
Did any scene have you blushing, crying or laughing while writing it? And Why?
Sometimes I get so angry with the characters when they go through that dark moment, but I know it has to be there… in order for them to grow. Lessons learned and all that. Still, this time, when Reece realizes how naïve she'd been about her feelings for Vin—Vin's feelings for her—I cried. I sobbed the moment the scene came to me, and I remember trying to find another way around this. But in the end, her authentic feelings needed to be on the page, so there's that moment when she admits to herself that he just didn't love her like she loved him.
God, she'd been so naïve. She'd thought they'd developed into more than just sex and fake dates. She'd thought they'd become friend. More than friends. Lovers. But for him, it had only been about sex and fake dates.

Instinct had her placing her practiced polite smile on her mouth and that calm, distant glaze in her eyes—the one she'd practiced in front of the mirror a thousand times as a kid. The look that shut out how she really felt. She wanted to scream. Cry. Argue. Fall to her knees and beg him to love her, even a little bit. Part of her trembled with pent-up energy she'd built up for years. For just once in her life, she wanted to know what it would feel like to be good enough. But that wasn't going to happen with Vin.

With every intention of escaping, she whirled around, but her sweater flared, and the bottom button caught in the decorative ridge of a shelf. The slight tug surprised her enough to stumble sideways and bang her elbow on the closest item—a crystal award that landed with a thud on the thankfully plush carpet.

When she bent to pick it up, he strode over to her, and as they both faced each other, practically toe to toe if not eye to chest, she choked. "I could've loved you."

He snatched the award from her. "I never would've asked you to."

Their gazes locked, and she realized so many things. She hoped one day he would think back on their time together and smile because she'd been a part of his life. And not just any part, the part where he finally reached his goals.
Readers should read this book….
Readers should read this book for the amazing benefits of reading romance novels! Romance novels are the perfect "how to" books for making the world a better place. Beyond that… readers should read this book for the steamy, fun adventures! My hope is that everyone who reads this can nod in agreement or be curious enough to try Vin's life philosophy, even if for a limited time.
What are you currently working on? What other releases do you have in the works?
I've had Reforming the Bachelor simmering for a while now, and I'm having so much fun with the characters in this one! She's his best worst mistake, and this one has ballroom dancing!

Thanks for blogging at HJ!
Giveaway:

$20 eGift card to Amazon, Barnes & Noble, or iBooks (winner's choice)
To enter Giveaway: Please complete the Rafflecopter form and Post a comment to this Q:

What's the name of your theme song or that one song that always brings you back to that one moment that you'll always remember and never regret?

a Rafflecopter giveaway
https://widget-prime.rafflecopter.com/launch.js
*Rafflecopter hosted by the author.

Excerpt from Reforming the CEO:
After two hours listening to some guy brag about his portfolio investment and some woman discuss the evils of mercury while going gluten-free, Reece Rowe couldn't keep the polite smile pasted to her face. With a weak apology, she wandered away from the table sponsored by her family's corporation.

When did South Beach get so…boring? Really. Portfolios and gluten didn't exactly scream Friday night fun.

She'd just made it to the ballroom doors, intent to slip
out a tiny bit early, when she caught sight of him.

Vincent Ferguson.

Tall, sipping something amber, and looking a tad too amused. "Ducking out early?"

She stalled her steps and pasted the practiced smile on her lips. "Just need a moment to check on a friend of mine."

He chuckled, the sound vibrating from his throat to her lower stomach. In all honesty, she'd been shocked when Vincent's people had contacted her regarding the sponsorship. In the year she'd been back in South Beach, she hadn't run into him once at any events. Which made this fundraiser their first run-in where he wore his tux jacket, and she couldn't help but admire the way the fabric stretched across his shoulders.

Maybe because he wasn't someone from her childhood circle of friends, he caught her attention in a way that made her vibrantly aware it had been far too long since she'd been intrigued by any man. Which absolutely unsettled her. Vincent Ferguson had a reputation for being a little…wild. As far as she could tell, the self-made tech guru, millionaire playboy prioritized his life in the following order—babes, beaches, and bars. And not just any babe. No. His girls had to be up-and-comers. Models, actresses, singers, dancers… didn't matter. If they were young and interested in the entertainment industry, they could probably find a spot on his calendar.

As for the beach. When Reece and her best friend had bought two condos next to each other, they'd knocked down the wall, and just like in college, they roomed together in unit 2S, complete with views of South Beach. That had been right around the time they'd first heard Vincent Ferguson. Not heard of, not even met, but heard, as in from their balcony. While celebrating their first evening in their new place, they'd heard him and the first of many different babes, strolling the path from the beach to their semi- private entrance.

So, while dating him wasn't an option, she couldn't deny his easy-going lifestyle fascinated her.
Excerpt. © Reprinted by permission. All rights reserved.


Book Info:
What happens when your next door neighbor is the hottest, most notorious playboy in all of South Beach?
Reece Rowe is on hiatus from respectability. Before she returns to her stable, boring existence of charity events and dating predictable, stuffy suitors who are only interested in getting closer to the wealthy family who adopted her, she's going to get a taste of what she's been missing. She screws up her courage and heads to Vincent Ferguson's office to find out what all the women in South Beach already seem to know about him.
Once CEO Vin Ferguson's tech company goes public, he'll have proved he's no longer the poor, gritty kid from the wrong side of the tracks. But, citing his bad boy reputation, some financial backers waver, and his friends suggest dating a more respectable woman to improve his image. Ridiculous. Because delectable but snooty socialites, like his next door neighbor, are way out of his league.
And then, Reese walks through his office door and makes him an offer. To say his jaw hits the floor is an understatement.
And he can't believe what she just proposed…
Book Links: Book Links: Amazon | B&N | iTunes | kobo | Google |


Meet the Author:
New York Times and USA Today bestselling author Marisa Cleveland loves to laugh, hates to cry, and does both often, while enjoying the journey one sunset at a time with her husband. Expressing herself through writing, music, and dance is her lifestyle, and as a former gymnast, cheerleader, and dancer, she understands the importance of balance and encourages everyone to stay flexible. Marisa loves to connect with other readers and writers through social media, and she can be found on Instagram (@thereisnobox) and Twitter (@marisacleveland).
Website | Facebook | Twitter | Instagram | GoodReads |