Today it is my pleasure to Welcome author
Rosanne Bittner
to HJ!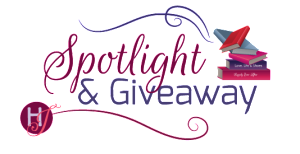 Hi Rosanne and welcome to HJ! We're so excited to chat with you about your new release, Ride the High Lonesome!
Please summarize the book for the readers here: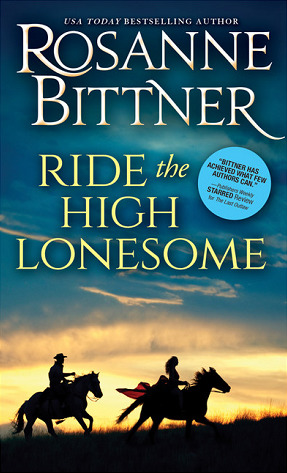 Ride The High Lonesome is a story of survival in a lawless land. The story is set against the infamous (and real) Outlaw Trail, a place where men fleeing the law back east often settled, at least for a while – men like Butch Cassidy and other well-known "outlaws." They didn't need to worry about the law because the law didn't go there. It was too dangerous. The Outlaw Trail ran along the Rocky Mountains nearly all the way from Canada to Mexico. In my story, fate brings hero Luke Bowden and heroine Kate Winters together in situations that include saving each other's lives and learning that sometimes loneliness means desire and need come before love. But love does win out in this realistic tale of adventure and an unforgettable romance.

Please share the opening lines of this book:
Please share your favorite quote from the book…

Luke makes a joke about how bad luck seems to follow him. Kate says, "How can you joke at a time like this?"
"What's left?" Luke answers. "Might as well g out with a smile."
"I can think of a lot of reasons NOT to smile," Kate replies.
What would the letters that spell "Lonesome" mean in the story?
L – Loneliness
O – Outlaw
N – Never give up
E – Endless (the wide, endless horizons of Outlaw country)
S – Sweet (the love Luke and Kate end up sharing)
O – Outdoors (where Luke and Kate spend their traveling time)
M – Mate (Luke and Kate's inevitable coming together)
E – Emotion – My stories are always full of high emotion.

Please share a few Fun facts about this book…
In the beginning of the story, Luke has just been hung by outlaws and Kate cuts him down before he dies. It seems like she's doing it out of the goodness of her heart, but the reason she went down to the hanging tree was to take Luke's horse and all his supplies (she's alone and dying from hunger and thirst). So her "good deed" is really just the result of discovering Luke is still alive!
Another fun fact would be the several events by which Kate learns not all the "bad men" of the Outlaw Trail are "bad" at all. She ends up befriending many of them, and they in turn look out for her. I love a story about a "bad man with a good heart," and that's what most of these men are, although there are, of course, some really rotten apples in the bunch.

What do you want people to take away from reading this book?
I hope readers close this book with a lesson in courage and bravery and an appreciation for what our pioneers suffered and fought for to settle this great country.
Thanks for blogging at HJ!
Giveaway:

A Paperback copy of Ride the High Lonesome by Rosanne Bittner
To enter Giveaway: Please complete the Rafflecopter form and 

Leave a comment with your thoughts on the book…
Excerpt from Ride the High Lonesome:
(I like this one because it portrays the wonderful love story this book tells about two perfect strangers.)
She hardly knew who she was anymore, or where she belonged. Luke was just a man who'd come into her life under the strangest of circumstances, a man who would have meant nothing to her in an ordinary life … yet she wasn't sure how on earth she would ever be able to forget him … or stop loving him. "Stay away as long as you need, Luke Bowden," she said softly. "You could come back two years from now, and I'd still be here … waiting."
Excerpt. © Reprinted by permission. All rights reserved.


Book Info:
A man bent on revenge
A woman determined to survive
A land that knows no mercy
Meet the Men of the Outlaw Trail
When Kate Winters is left stranded and defenseless in outlaw country, she knows there's little chance she'll make it out alive…until she stumbles across a ruthless gang hanging a cowboy for his cattle. She waits until the outlaws are gone, desperate enough to claim the dead man's horse to make her escape—only to realize he's not dead after all.
Those outlaws should have made damn sure Luke Bowden was good and gone. Now he vows he'll have his revenge no matter the cost. But they're miles away from the nearest town, and the woman who saved his hide won't survive the ride back. He owes her his life—he owes her everything—and it doesn't take long before he's faced with a terrible choice: stand by Kate…or claim his revenge?
Book Links: Amazon | B&N | iTunes | Kobo | Google |


Meet the Author:
A native of Michigan, USA TODAY bestseller and award-winning novelist ROSANNE BITTNER is known as the "Queen of Western Historical Romance" for her epic love stories and family sagas. Her award-winning, well-researched books span 1800's America from coast to coast. The descriptive words used most often by Rosanne's devoted readers are "awesome," "realistic," and "unforgettable!" Rosanne and her husband live in southwest Michigan.
Author Website: http://www.rosannebittner.com/