Today it is my pleasure to Welcome author
Anna J Stewart
to HJ!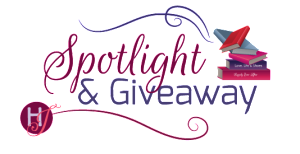 Hi Anna and welcome to HJ! We're so excited to chat with you about your new release, Safe in His Arms!

Thanks so much! HJ is always my favorite place to visit when I have a new book.

To start off, can you please tell us a little bit about this book?: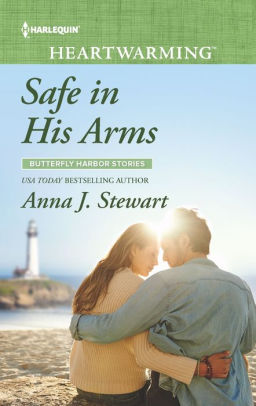 It's my latest book in the Butterfly Harbor series, but as with all of my books it stands alone. Kendall Davidson is an army vet who's really just looking to get lost. She was injured in the war and lost a lot of people she cared about and loved, including a little girl she'd come to consider her own. I knew from the start, even before I fleshed out her story, that the absolute worst person for Kendall to fall in love with was a single father; it opened the door to so much conflict and internal confrontations for her to finally face and I knew it would make for a compelling, sometimes heart-wrenching story.
Hunter MacBride, on the other hand, is almost like a ray of sunshine. He's had his tough breaks, like most of us have, and he's dealing with learning how to be a single father to his orphaned niece Phoebe, but he also usually sees the sunny side of things (a bit unusual for the hero, IMO). That he feels connected to Kendall almost right from the start intrigued me.
At its core, I think SAFE IN HIS ARMS is about healing and learning that love, while it's a risk, is also the most important part of life. Closing yourself off from it, like Kendall has, like little Phoebe tries to do, only hurts more in the long run.

Please share your favorite lines or quote(s) from this book:
"Hunter, pull it together," Kendall snapped. "I get you're scared. And believe me, Phoebe and I are going to have a long talk about what's permissible around this area and what is not. But we aren't going to do that now. Right now I'm going up there and I'll bring her down to you. Okay? Nod for me, Hunter."

The idea of loving Hunter, loving that little girl, of opening herself up to the possibility of losing her, losing anyone again—it would end her. "Everyone I've ever loved has died, Calliope. And with such pain and violence they've left a hole inside me. My grandparents, my parents. My friends in the army. Sam." Kendall's breath hitched. "Don't ask me to try to fill that hole, Calliope. Not when all I'll bring someone is excruciating pain."

"I love you. For the first time in my life, I know exactly what I want, and what I want is Phoebe and you and me to be a family. Yes, you, Kendall. All of you. The good and the bad. The dark and the light." He kissed her again and didn't let her up for breath until she sagged forward and into his arms, the custody papers crumpling between them. "As long as you're by my side, I can do this, Kendall. Promise me you won't give up. Not on me. Not on us."
What inspired this book?
In an almost throwaway line in a previous book I mentioned Butterfly Harbor had a rundown and dilapidated lighthouse. As Kendall proved herself in other stories for being a great handywoman, the lighthouse seemed the ideal place to put her. It's isolated, almost roped off, and in need of TLC. Just like Kendall.
I also really wanted to write a story about a veteran of our armed services. I'd touched on it with ALWAYS THE HERO, Matt Knight's story, and that was how I brought Kendall to town. But to do a hero dealing with what so many of our vets deal with has been done so many times and so well by some amazing authors, I wanted to explore it through the female perspective. Not that I can even begin to imagine what they've been through, especially those who have been injured serving our country, but I did try. So…lighthouses and our soldiers. Those were my two main inspirations.
How did you 'get to know' your main characters? Did they ever surprise you?
Since this is the second (or is it third?) story where Kendall appears, I had a bit more knowledge about her going in. I'd set her up for really being in need of a happily ever after (she broke my heart in ALWAYS THE HERO). That's not to say she was in need of being rescued. NONE of my heroines ever need that (even when they do, LOL). But she needed to see there was something to life beyond simply waking up in the morning. I think I was a bit surprised by how easily she kind of let herself be captured by Phoebe and Hunter. Deep down, I think she knew she needed them even though she fought it to the very end.
Hunter surprised me at just about every turn. I kind of just let him take the lead whenever he walked onto the page. I was never quite sure what he was going to do or how he'd react; I did know he was always going to be a rather stable character. The only time he gets emotional or frantic is where Phoebe's in trouble. That's where his main concern is and it's a type of character I love to write. He loves his niece with every fiber of his being–so much so he's changing his entire life to give her a stable life. How he relates to Phoebe really colors how he deals with the rest of the world; one challenge at a time.
What was your favorite scene to write?
I have a few, but my main one takes place in the town library, where Phoebe has her first interaction with Charlie Bradley, the little girl from A DAD FOR CHARLIE. It was a fun interaction between a child who doesn't speak a lot (Phoebe), and another who, let's face it, rarely shuts up.
"I'm Charlie Bradley. We've all been talking, and we wanted to make sure you knew about the magic wishing box."

"The wishing box?" Hunter's interest piqued. "I don't think I've heard about that."

"Charlie's the resident expert," Mrs. Bumble told him. "Nearly drowned herself trying to find it."

"Well, that part was an accident." Charlie's face scrunched with something akin to guilt, but the way her green eyes sparkled, he suspected there wasn't much. "But it worked! I got my wish. I wanted a dad. Now I have one." She grinned up at Hunter. "He's a deputy."

"Matt Knight?" "Nah. Fletcher Bradley. He adopted me. Just like I wished for. So I know the magic is real."

Phoebe stopped writing and turned around, backing up closer to Hunter.

"There are magic caves down at the ocean," Charlie went on. "We can show you sometime if you want."

"I'll check my schedule. But that sounds like something I should absolutely include in my book." He made a mental note to do an online search. "What do you think, Phoebe?" Phoebe looked as if she wasn't entirely sure what to think.

"Hi." Charlie moved in closer to Phoebe. "I'm Charlie." Phoebe raised her hand in a bit of a wave.

"Phoebe doesn't like to talk," Hunter explained.

"Oh." Charlie shrugged. "Okay. Mom says I talk enough for everyone, anyway, so that's cool. Maybe we'll see you around sometime."

Phoebe grabbed hold of Hunter's jacket and snuggled closer.

"Maybe," Hunter told Charlie. "Thank you for introducing yourself."

"No problem. I know everyone in town. It's kind of my job. I'm gonna be a deputy like my dad, so I need to pay attention. But don't tell my mom. It's a surprise."

"I'll bet it is." Hunter tried his best not to laugh, especially at Mrs. Bumble's overarched brows.

"'Kay, bye." Charlie returned to her friends, and they immediately bundled their heads together to talk.
Charlie is one of those characters I love to bring back in every book, she's almost like an unofficial welcoming committee to newcomers in town. And I think readers enjoy seeing where she is and what's she's doing in each book.
What was the most difficult scene to write?
Any scene where I needed to delve into Kendall's PTSD from the war. I never, ever want to diminish what our soldiers go through, or heaven forbid get something wrong, so whenever I needed to really get deep into her head, I would step back and pay attention to every word that went on the page. This was an instance where every word mattered.
Kendall pressed her back against the closed door and slowly slid to the floor. The scarred wood welcomed her as it always did, with firm support and splinters to spare, absorbing the trembling she had no control over. She drew her knees into her chest so tight and so hard she could barely breathe. She didn't want to breathe. She didn't want to feel. She didn't want to… She squeezed her eyes shut until she saw stars. She didn't want to see.

A tiny sob escaped her lips. She slapped her hand over her mouth and rocked until she banged her head against the door.

In the past six years, Kendall had faced down terrorists in Afghanistan, watched most of her squad get blown into the afterlife and survived thirty percent of her body being lit on fire. She'd walked among others who'd been harmed or killed with bullets and hate, heard the screams of terror and grief of families suffering. Every day she got out of bed was a gift.

But put one little girl in front of her, a little girl with big brown eyes and even bigger dark curls, and Kendall wished Matt Knight had never rescued her from that burning SUV in Afghanistan.

She knew what it was like to be bone-shivering cold. But that wasn't why her arms and legs were shaking. She couldn't feel anything—hot or cold—as the image of a little girl in her uncle's comforting arms burned through her mind.

Even as the thought of another little girl—one she couldn't save—singed her heart.

Hunter MacBride and his niece, Phoebe. They were going to be staying here. In her sanctuary, where for the last seven months she'd finally found the peace and solitude that had eluded her since she'd come home. Where she'd finally begun to put the past behind her as she fixed the lighthouse and surrounding buildings stone by stone, shingle by shingle.

This Hunter man would have been intrusion enough. Him she could have managed. But the idea of Phoebe popping up around every corner, her laughter coating the air, little girl squeals of excitement and happiness—that was going to take some getting used to. If she ever could.
Would you say this book showcases your writing style or is it a departure for you?
I think it's probably very reflective of my writing style. I tend to write very community oriented books; where the characters have created the family around them beyond the ones they're born into. I also love writing children (maybe because I don't have any? LOL). That seems to be when the writing flows the best. I just let them go and see where they'll take me.
Even in my romantic suspense books there's that sense of self-made family, which to me is one of the best characteristics within the romance genre.
What do you want people to take away from reading this book?
I don't want this to be thought of as an "issue" book by any means, but writing it really reminded me that we never know what anyone is going through, not unless we actually ask or talk to them. No one's life is easy. Kendall has a lot of physical scars from her injuries, but those aren't the ones that cause her the most pain. And while people think they know what she's dealing with, they really don't. Not until she feels safe and secure enough to open up.
Also that healing, whether for an emotional or physical injury, takes time and no one is on the same time table. We all have to do it at the rate that works for us and we can't push anyone toward it. But we can hold out a hand and let them know we'll walk toward it with them.
What are you currently working on? What other releases do you have planned?
September is a super busy month. Not only is SAFE IN HIS ARMS available, but also my first Colton book from Harlequin Romantic Suspense. COLTON ON THE RUN is part of the Coltons of Roaring Springs continuity series and I LOVED how it turned out. Amnesia trope fans, this book is for you. And if you're not a fan (I certainly wasn't before I wrote it, LOL), I promise you'll enjoy it, too. Plus…the cover they gave me is ah-may-zing (Leo Slattery is one seriously hot cowboy <G>),
I'm currently working on Butterfly Harbor #8 which will be out next April I believe, and in November, book 7 is out: THE FIREFIGHTER'S THANKSGIVING WISH. Both my hero and heroine are firefighters and this book was so much fun to write. It's a bit lighter than a lot of my books; more comic relief thanks to the return of the Cocoon Club (my group of senior citizens) and also takes place during Thanksgiving, a holiday I think often gets overlooked.
Other than that…I'll be going to back to Christmas Town, Maine in October with a new prequel novella, YOU BET YOUR VALENTINE (actually available now in the August issue of Heart's Kiss Magazine). Next February, the Christmas Town authors will bring you BE MY HEARTWARMING VALENTINE, which focuses on a Valentine's bachelor auction that brings lots of surprises and sweet romances to Christmas Town. I think that might be it…maybe, LOL.
Oops, nope! I'm wrong. There is one more HUGE thing happening this holiday season, one I seem to keep forgetting, LOL. The second Butterfly Harbor book, RECIPE FOR REDEMPTION, was recently optioned for a TV movie! RECIPE FOR CHRISTMAS ROMANCE will air this holiday season (date and time TBA) on UpTv here in the states, and other channels in Canada, UK, France, and other countries.
Thanks for blogging at HJ!
Giveaway:

2 winners, e-collections of the first four Butterfly Harbor books (THE BAD BOY OF BUTTERFLY HARBOR, RECIPE FOR REDEMPTION, A DAD FOR CHARLIE and ALWAYS THE HERO). Winner's choice of format (ePub of Kindle).
To enter Giveaway: Please complete the Rafflecopter form and Post a comment to this Q:

I recently took a weekend trip to Pacific Grove, CA, the small town that inspired Butterfly Harbor (there are monarchs everywhere!). While I was there I visited the lighthouse and just thought it was the perfect summer moment, looking up at the tower against the perfect summer blue sky. What did you do this summer? Did you go anywhere or simply stay home and enjoy your own space?
Excerpt from Safe in His Arms:
Kendall lugged one of her sawhorses back into the keeper's house when Hunter's and Phoebe's bike tires crunched on the dirt and gravel road. Their bike baskets were filled to overflowing, and Kendall noticed Phoebe was wearing a familiar amber backpack. Obviously they'd found their way to Cat's Eye Books.

Apprehension tugged at Kendall's stomach as she quickened her pace in the hopes of finishing for the day before Hunter thought to…

"Hello." Hunter steered his bike to the lighthouse rather than the carriage house and dismounted with that now familiar, friendly, if not quirky grin on his too-handsome face. He engaged the kickstand and plucked a small paper bag out of the front basket.

Because she wasn't a complete curmudgeon yet, she gave him a quick chin jerk. "Hi." She pushed the air out of her lungs to dispel the cloud of melancholy.

"This is for you." Hunter offered her the bag.

She blinked at the bag as if it were filled with snakes. "Why? What for?"

"A peace offering of sorts. And a thank-you. For sharing this with us." He motioned to the view of the ocean alight with the flame of the sunset.

Kendall needed him to understand she was not up for any social interaction where he or just about anyone was concerned. She shrugged and turned away. "Not necessary. This wasn't my choice." And the man whose choice it was had been dodging her all day long.

If anything, her refusal seemed to encourage him. Hunter darted over, stepping in front of her before she reached her door. "It would be rude not to accept. And even though you're trying your best, I don't think you're inherently rude."

Kendall shot him a humorless smile. "Guess again."

"I know we're intruding." He tried again and moved between her and the refuge she sought. "And if you're like most people, you don't like change. But change happens. And we're here. We need to find a way to get along. If not for each other, certainly for Phoebe. She's been through enough this year. I don't want her being scared of the person we live next door to."

Kendall resisted the pull to look over her shoulder. She would not look. She would not… She glanced back to where Phoebe stood astride her bike, tiny hands clutching the handlebars with white-knuckled uncertainty.

Stiffening her spine, bracing herself, Kendall faced Hunter again, opening her mouth to argue. But when she found herself looking into determined eyes, she saw the one thing she knew she could lose to: a father's resolve.

Her heart nearly seized. "I like my solitude." Like? More like she needed it as much as she needed air to breathe and water to drink. Small doses of interaction were fine. Doses of her choosing, but knowing this man and his little girl were steps away from the one place she'd been able to feel free again? Why was the universe playing with her again? "She doesn't have to be scared. I might not be here much longer, anyway." It was the first time she'd considered it, dropping everything and leaving town. But avoiding Hunter and Phoebe might be the simpler solution.

"Oh." He looked surprised at that tidbit of information. "Well, for as long as you are here, I'd appreciate it if you didn't glower at her."

Kendall frowned. "Glower? I didn't mean to hurt her feelings." Something akin to guilt wrapped itself around her.

"Prove it. Accept this from us, please." He lifted the bag again. "We guessed. Phoebe did, anyway, at the flavor. At least pretend to appreciate it."

Kendall accepted the package, peeking inside. If she'd had a heart left to break, it might have shattered into a million pieces. "Strawberry." The tears came, even after all this time. "Thank you," she finally managed. At his arched brow, she took a deep breath, glared back. Then turned to Phoebe. "Thank you, Phoebe."

Phoebe's mouth curved up at the corners before she climbed off her bike and steered it toward the guest house.

"Thank you," Hunter said. "Have a good evening."
Excerpt. © Reprinted by permission. All rights reserved.


Book Info:
She's pushed everyone away…but is he her forever?
Ex-soldier Kendall craves solitude after a heartbreaking accident and she finds it in the small town of Butterfly Harbor. That's until handsome writer Hunter MacBride moves into town with his orphaned niece, Phoebe. Their arrival triggers painful memories for Kendall and the family she lost–but Hunter also shows her the promise of a life she could still have, if she'd prepared to take the risk.
Book Links: Amazon | B&N | iTunes | Kobo | Google |


Meet the Author: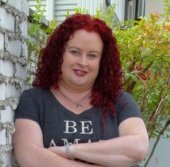 USA Today and national bestselling hybrid author Anna J. Stewart writes sweet to sexy romance for Harlequin's Heartwarming and Romantic Suspense lines. Early obsessions with Star Wars, Star Trek, and Wonder Woman set her on the path to creating fun, funny, and family-centric romances with happily ever afters for her independent heroines. A former RWA Golden Heart nominee and 2018 Daphne DuMaurier finalist, her Heartwarming book RECIPIE FOR REDEMPTION was recently optioned for a TV Movie. Anna lives in Northern California where she deals with a serious Supernatural , Sherlock, and Jason Momoa addiction and surrounds herself with friends and family. When she's not writing, you can find her at fan conventions, at her local movie theater, or building her client list for her content editing services. You can read more about Anna and her books at www.authorannastewart.com.
Website | Facebook | Twitter | Instagram | GoodReads |