Today it is my pleasure to Welcome author
Linda Broday
to HJ!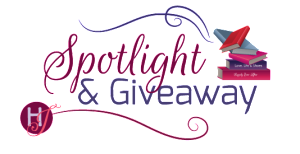 Hi Linda and welcome to HJ! We're so excited to chat with you about your new release, Saving the Mail Order Bride!
Please summarize the book for the readers here: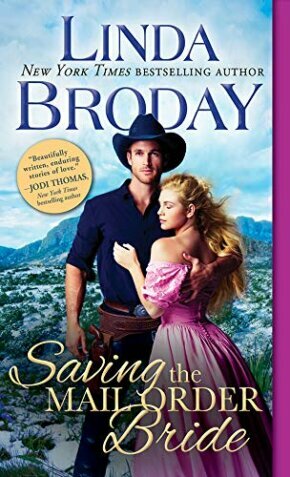 I loved writing this second book in my Outlaw Mail Order Brides series and I think it's the most humorous story I've ever written. Mail order bride, Nora Kane, makes outlaw Jack Bowdre crazy. He's been arrested and on his way to jail aboard the stagecoach the marshal flagged down. Nora is the only other passenger. After the stage overturns, Jack is about to make his getaway when Nora slaps the other end of the handcuffs on her wrist. Suddenly, they're afoot and on the run, handcuffed together with only the clothes on their backs. It's anybody's guess if they can outrun the posse.

Please share a few Fun facts about this book…
I had so much fun with these two and here are five facts that added depth to the story:
To disguise Jack so the posse won't recognize him, Nora dies his brown hair blonde. She and the doctor in the outlaw town figure out how to make hair dye from diluted barium, potassium hypochlorite, and lemon juice, thickened with flour. Believe it or not, peroxide was around in 1880 but they wouldn't have had it out on the American Frontier. This scene is so funny and Jack balks at doing it before he sees he has no choice.
I use the real Texas town of Saint's Roost which is actually Clarendon today. It was only one of three original towns in the Texas Panhandle and was a religious community where drinking and cavorting with women was strictly prohibited. Anyone caught was kicked out. This is where the marshal was taking Jack when the stagecoach wrecked.
My story is Set in the Texas Panhandle in 1880. This was the last bit of untamed land in Texas where no law existed and for that reason, it became a haven for outlaws. It was the perfect place in which to set my outlaw town of Hope's Crossing that they built from a hideout. It sits in a canyon, surrounded by high walls and only one way in and out.
I chose early spring for the season because I wanted to make things as difficult as possible for Jack and Nora. There is little food available, not even eggs, so they're limited on what they can eat. Among their options are cactus pods that Jack roasts over a fire, a rabbit that he kills with a rock, yucca leaves which are not very tasty, a cow they milk, and Jack fishes with his bare hands. Very hard to do and takes a lot of patience. This results in a funny scene when the fish goes down Nora's dress. Then to make matters worse, I made it snow on them. I loved to torture these two. Hey, it was just a light snow but they have to sleep on the cold ground. Ha!
Another fun fact of the story is that when they arrive at the conclusion that they're not going to make it to Hope's Crossing, that the posse will get them first, they perform their own marriage ceremony just so they can be man and wife for a little while. It's a very tender scene.
Okay, I hope you'll give this book a try. I don't think you'll find it boring. The release date is April 30.


Thanks for blogging at HJ!
Giveaway:

Print copy of Saving the Mail Order Bride (Outlaw Mail Order Brides Book 2) by Linda Broday
To enter Giveaway: Please complete the Rafflecopter form and Post a comment to this Q:

Would you survive in rugged land if you had to, without a Walmart or grocery store? Would you know what you could eat to stay alive?
Book Info:
When the West was wild
And man's law favored the few
These extraordinary women could be found…
…in the heart of an outlaw.
He may be a wanted man, but all outlaw Jack Bowdre ever desired was a second chance. Now he's on his way to jail, completely unaware that his unexpected—and unexpectedly beautiful—traveling companion is none other than Nora Kane…his mail order bride.
It's too bad Nora doesn't know Jack is her groom-to-be. All she sees is a scoundrel. But when their stagecoach crashes and the truth comes spilling out, they're suddenly left to fend for themselves—and each other. The longer they're together, the stronger their feelings grow. Hounded by desperate men bent on doing them harm, Nora and Jack will do whatever it takes to find their happily ever after…but first, they'll have to shake the devil from their trail.
Book Links: Amazon| Barnes & Noble| iBooks| Indiebound| Books-a-Million


Meet the Author: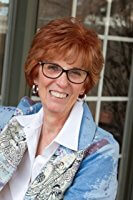 At a young age, Linda Broday discovered a love for storytelling, history, and anything pertaining to the Old West. After years of writing romance, it's still tall rugged cowboys that spark her imagination. A New York Times and USA Today bestselling author, Linda has won many awards, including the prestigious National Readers' Choice Award and the Texas Gold. She resides in the Texas Panhandle where she's inspired every day. Visit her at www.lindabroday.com.