Today it is my pleasure to Welcome author
J. Kenner
to HJ!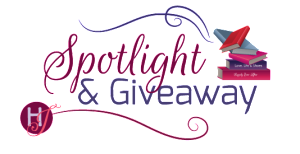 Hi Julie  and welcome to HJ! We're so excited to chat with you about your new release, Shattered With You!

Thanks so much! I'm thrilled to be her to talk about the launch book in a brand newsmen-off series!

To start off, can you please tell us a little bit about this book?: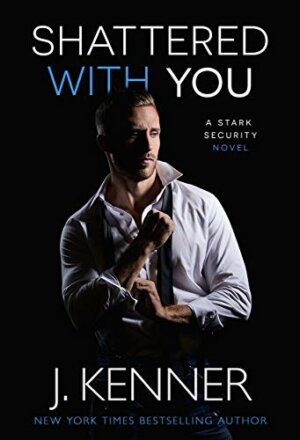 Sure! Shattered With You is the first book in the Stark Security series, which consists of *standalone* romances set in the world of Stark International. It's a spin-off of my super-popular Stark Saga, but you don't have to have read any of the other books before. If you have, though, you'll recognize some familiar faces as secondary characters!

Please share your favorite lines or quote(s) from this book:
This is from their first meeting, and I love how it shows their easy, flirty banter:
"Say yes," he continued. "I promise, you won't regret it."
"I don't usually go out with strangers I meet in the park." My suddenly dry mouth made my voice rough.
"I like being an exception."
I looked him up and down, and I had to grin.
"Yeah. I bet you do. Fair enough, Mr. Mystery. But I'm buying lunch."
"Not a problem," he said with the kind of sexy grin designed to make a woman melt. "I'll buy breakfast."
I tilted my head, making a show of looking him up and down. "In that case, I think you better tell me your name."
What inspired this book?
James Bond, for sure, LOL! Quince is British and he's former MI6 and … well, there just HAS to be some Bond in him, right??
How did you 'get to know' your main characters? Did they ever surprise you?
I spend a lot of time thinking about them, but I don't really get to know them until I'm actually writing the story. And yes, they surprise me ALL the time!
What was your favorite scene to write?
Oh, gosh! I don't really know. I think the opening couple of chapters. They are both at a party, and neither has seen the other in years. But then they do … and there's a mix of both flashback and the sizzle in the present. LOTS of fun to write!
What was the most difficult scene to write?
Both Eliza and Quince dealt with some horrible things in their past, and both of those were difficult to write, but the hardest was Eliza's dream in which she recalls some of the terrible things she and her sister faced at the hand of their father, but it's countered by the sweetness of Quince comforting her:
That's when Emma's scream rips the air. When I see her fly past me down the stairs, tumbling into a broken pile of limbs and flesh and blood on the tiles below.

I turn away, horrified, and see him behind me. His bloodshot eyes. His crusty skin. 
His lips curve into a hideous smile, and as I try to run, he grabs my arm and yanks me to him, then puts his mouth next to my ear as his hand slides down between my legs.

"You're next," he says, and I scream and I scream and I scream.

* * *

I wake in terror, my father's arms tight around me. 
I can't get loose. I shake and I kick and I scream, but I—

"Eliza. Eliza, hush. It's okay. He's not here. You're safe. I've got you."

Quincy.

I relax, and the strong arms surrounding me loosen a bit. 
"It's okay." His voice is gentle. Soothing, and I press my face against his chest and breathe deep, my hands clutching tight to his shirt. One breath in, one breath out as Quincy gently strokes my hair, his touch as calming as his familiar scent.

"I'm sorry." My words are muffled, but I don't want to move. My heartbeat has slowed, and I feel safe now in his arms. "I'm sorry," I repeat, my chest aching from the terror that had so recently pounded through me.

"Oh, love, no. There's nothing to be sorry about." There's sympathy in his voice and understanding, and I melt just a little more.
Would you say this book showcases your writing style or is it a departure for you?
It's definitely a J. Kenner book!
What do you want people to take away from reading this book?
I'm working on the next book in the series, Broken With You
What are you currently working on? What other releases do you have planned?
I'm working on the next book in the series, Broken With You.

Thanks for blogging at HJ!
Giveaway:

An electronically personalized copy of Shattered With You (this is a new feature of my printer, and it's really, really cool!)
To enter Giveaway: Please complete the Rafflecopter form and Post a comment to this Q:

Who's your favorite British hero in movies or books?
Excerpt from Shattered With You:
"What the hell, Quincy!" He's holding fuzzy pink handcuffs in one hand and reaching for my arm with the other. With one quick, efficient movement, he snaps the cuff around my left wrist. "Trust you?" I kick, trying to dislodge him, but his knees are tight at my waist, like I'm a bucking bronco and he's a rodeo star. "I tried that, remember? And it didn't work out too well for me."
He's holding onto the free end of the cuff as he leans toward one of the metal bars that make up this party theme-compatible headboard. His hips rise a bit as he stretches, and I take advantage by bouncing my ass on the bed, then thrusting up, trying to dislodge him.
It doesn't work. All it does is upset his balance so that he falls on top of me, crushing my breasts as he knocks the wind out of me.
For one moment, he hovers over me, his lips slightly parted as his breath comes hard and fast. His eyes are locked on mine, his pupils dilated. I can see his pulse beating at his temple, and I can smell his cologne. That's what does it. That's what finally makes my muscles go slack in surrender—that familiar scent that I'd once associated with feeling safe and warm and loved.
"Quincy," I whisper, at the same time I hear a sharp, distinctive, click, and he sits back, once against straddling my hips in a position that would be intimate if it weren't so damned infuriating.
Dammit, dammit, dammit.
I yank my arm, wincing when I can't pull it down from over my head. "I swear to God, Quincy, I'm going to—"
"—do exactly what I say," he finishes. "Because I don't have time to argue or explain."
He reaches for my other hand, and I completely lose my shit. I kick and scream and writhe and practically growl at him. I'm not scared so much as confused and pissed and frustrated. I came to find a clue about Emma's disappearance. I didn't bargain on Quincy, and seeing him has thrown me completely off balance.
Despite my contortions, he grabs hold of my wrist. I wasn't a match for him when I was completely free, and since I'm now attached to the bed, my resistance is both lame and futile. I'm quite certain there's another set of cuffs in that drawer, and that pretty soon I'll be spread-eagled across this damn bed.
The thought sends a shiver of anticipation running through me, and that—more than anything Quincy has done tonight—is what really pisses me off.
"I swear to God, if you cuff my right hand to the bed you better intend to leave me here forever, because I will rip your balls off with my teeth."
"How remarkably innovative," he says mildly. "And I'm not cuffing you."
That surprising statement is punctuated by him taking something about the size of a cell phone out of his pocket and thrusting it into my right hand. He curls my fingers around it, then holds them in place. My thumb's on a toggle button, and I'm staring at a small screen with a single vibrating needle. The needle's intersecting a line that's red on both sides and green in the middle. Right now, it's moving toward the red.
"Push down," he says. "Keep the needle in the green."
"Why should I do anything you say?"
"Eliza, please." He presses a gentle kiss to my forehead, the gesture so surprising that my control slips, and I feel tears prick my eyes. "If our time in London meant anything, then do this one thing for me."
I want to ask why. I want to ask what the hell this is about. I want to ask—oh, hell. The whole thing is so damn strange I don't even know what I want to ask. All I know for sure is that I don't know anything at all. Except that I'm pretty sure he doesn't know a thing about Emma.
He's off the bed and practically sprinting toward the door.
"You're leaving me?"
He brushes a hand over his ear, then mutters a curse. "I'm out of time. Remember, keep it in the green. There's a little girl's life at stake, El. And she doesn't have an Emma watching over her like you did. Just do this."
Before I can catch my breath, he's gone, and I'm left tied to a bed and holding the freaky gizmo as the needle wavers toward the red.
For a fraction of a second I allow myself the fantasy of hurling the device across the room.
I don't do it.
I have no idea what Quincy's in the middle of, and I damn sure don't trust him. But as I lie there cuffed to the bed, I realize one vital thing—I believe him.
I know one more thing, too. I never really knew Quincy Radcliffe. Because the man who cuffed me to this bed and bolted out of this room isn't a financial consultant. Not now. Probably not ever.
I spent three glorious months in a foreign country falling in love with a man who was a ghost. Who didn't really exist. And for the life of me, I can't decide if that makes me feel better or worse.
Excerpt. © Reprinted by permission. All rights reserved.


Book Info:
With his lethal skills and criminal connections, former British agent Quincy Radcliffe has fast become a key asset at the newly formed Stark Security. But Quincy isn't the man he appears to be.
When the woman whose body he once worshipped and whose heart he broke pleads for his help, Quincy knows he must either turn his back on her or risk revealing his dark secrets to the one woman who can—and will—tear open his old wounds.
For years, struggling actress Eliza Tucker has tried to forget the decadent weeks she shared with Quincy Radcliffe. His smoldering good looks had drawn her in, while his British charm had enchanted her. But it was the wildness of his seduction and the ferocity of his passion that captured her. She'd given herself to him—and he'd shattered her like glass when he'd walked away.
Now, he's the only person who can help find her missing sister. She'll use him because she has too. She'll pay any sensual price he demands. But she won't fall for him again.
Book Links: Amazon | B&N | iTunes | Kobo | Google |


Meet the Author: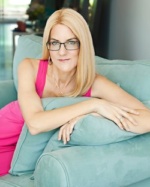 J. Kenner (aka Julie Kenner) is the New York Times, USA Today, Publishers Weekly, Wall Street Journal and #1 International bestselling author of over one hundred novels, novellas and short stories in a variety of genres.
JK has been praised by Publishers Weekly as an author with a "flair for dialogue and eccentric characterizations" and by RT Bookclub for having "cornered the market on sinfully attractive, dominant antiheroes and the women who swoon for them." A five-time finalist for Romance Writers of America's prestigious RITA award, JK took home the first RITA trophy awarded in the category of erotic romance in 2014 for her novel, Claim Me (book 2 of her Stark Trilogy) and the RITA trophy for Wicked Dirty in the same category in 2017.
In her previous career as an attorney, JK worked as a lawyer in Southern California and Texas. She currently lives in Central Texas, with her husband, two daughters, and two rather spastic cats.
Website | Facebook | Twitter | Instagram | GoodReads |