Today it is my pleasure to Welcome author
Kim Redford
to HJ!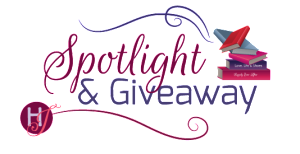 Hi Kim and welcome to HJ! We're so excited to chat with you about your new release, Smokin' Hot Cowboy Christmas!
Please summarize the book for the readers here: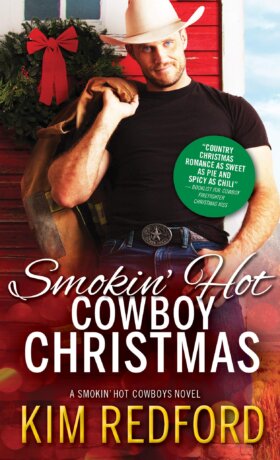 Belle Tarleton is determined to put her new Lulabelle & You Ranch on the map…as promotion for her popular western wear clothing lines. She needs help to get renovations completed in time for her blow-out Christmas party. Enter Rowdy Holloway. She hopes this down-on-his-luck cowboy will turn her luck around after one local worker after another quits on the job.
Rowdy is known as the unluckiest cowboy in Wildcat Bluff County, Texas… and his bad luck holds when he is selected by the town matriarchs to slow down the ranch renovations they believe detrimental to their community. It starts out as a simple mission, but soon he is caught up in Belle's dream and charm…as well as their off-the-charts chemistry.
As Christmas draws near, Belle and Rowdy join forces to find a way to thaw the ice on this reluctant town's heart.

Please share your favorite quote from this book:
My favorite quote from Smokin' Hot Cowboy Christmas is the following one.
"Belle feasted her eyes on Rowdy, wanting the play after the serious but realizing she also wanted him to want her, wanted him to want permanent, wanted him to want to be with her forever…and love cascaded over her like the gentlest of rainwater on a soft, summer day until she melted for him alone."
Please share a few Fun facts about this book…
Angus cattle can be registered with the American Angus Cattle Association or the Texas Angus Cattle Association. If lost or stolen, registered cows and bulls can be identified by inner lip tattoos or ear tags.
For smaller fires like wildfires, firefighters pump and roll from a booster with a three-hundred-GPM pump capacity and a 250 gallon water tank on the back of a truck with a rolled hose.
Homing pigeons, as well as doves, have long been part of ranch and farm communities. Pigeons were used in World War II for secret military communications. Today racing pigeon clubs send birds cross-country in amazing feats of speed and endurance.
If your book was optioned for a movie, what scene would you use for the audition of the main characters and why?
Rowdy's headlights swept across a one-ton, eight-foot-wide truck that had been backed up to the front of Belle's house. Its tailgate was down, and two muscular guys in T-shirts, jeans, and boots were grabbing heavy packages of shingles and tossing them into the bed of the truck.
"They're back." Belle pulled her phone out of her purse. "I'm calling Sheriff Calhoun."
"No way can he get here in time. Big county."
"Maybe he or a deputy is nearby."
"Doubtful. Go ahead and call, but I'm not waiting around."
She punched the sheriff's phone number that she had on speed dial.
"Those guys aren't taking any more of your shingles." Rowdy hit the brakes, stopped his pickup, reached under his front seat, pulled out his Sig P320, and set the pistol with its safety engaged in his lap.
"Sheriff Calhoun, this is Belle Tarleton. Those shingle thieves are back. We're headed up to the house right now."
Rowdy gave her a quick glance before he gunned the engine. He was so ready to nail those guys…and he'd like to use a power nail gun to do it.
"I sincerely doubt Rowdy is going to wait for you. Me either." She listened to the sheriff's response. "Thank you." She set her phone back in her purse. "He'll be here as soon as he can make it."
"You might be in danger. Will you get down in front of the seat and stay out of sight?"
She looked at him with a raised eyebrow. "Got another one of those Sigs?"
He grinned, chuckling at her response. "You're already dangerous. I'm not sure I can handle you armed and dangerous."
"You're not the one who needs to be worried. Those thieves are the ones in my line of sight." She sat up straighter. "I'm tired of playing nice in this county. It's not getting me anywhere."
Rowdy grinned even bigger…if he'd thought she was hot before, now she was positively on fire. And he was ready to burn up her bed.
He sped up the long drive, but the guys had seen him. One leaped into the driver's seat while the other jumped into the bed of the pickup on top of the shingles, ran across the stacks, and grabbed the headache rack with one hand as his partner tore out across the lawn.
Rowdy left the driveway to head off the thieves, but they cut a wide swath around him through the grass, dodging trees, plowing through shrubs as they headed for Wildcat Road. He followed them, gunning his engine, tearing up the lawn, staying right on their tail end that was illuminated by the row of red lights across the top of the cab and the red running lights that outlined the sides. The guy in the bed of the truck held tight to the horizontal, steel-bar headache rack across the cab's back window to keep from being thrown over the side. He made a dark silhouette in the pickup's headlights.
Rowdy hit his bright lights, hoping to blind the driver so he'd slow down or stop and give up, but the guy gunned his engine, plowed through the front fence, and landed on the highway going as fast as he could control his vehicle.
Not about to give up at this point, Rowdy stayed near the truck's back bumper even as the thieves upped their speed. They rocketed down the road, head to tail like two railroad cars shackled together.
"It's not worth endangering us." Belle slipped the Sig from his lap and held it with both hands. "I bet they've got a record, so they'll do whatever it takes not to get caught."
"I won't let them get away." He gritted his teeth as he gripped the steering wheel with both hands and kept the pedal to the metal.
"If a deer leaps into the road…or even an armadillo or a raccoon or a cow wanders out of a pasture…we'd be in a world of hurt."
"I know, but still…"
And then he could hardly believe his eyes because the guy in the bed of the truck reached down with one hand while clinging to the headache rack with the other and ripped the plastic open on a bundle of shingles. He pulled a long shingle free and slung it outward like a Frisbee. The sharp edge of the cold shingle—much like a hard tile—hit the pickup's windshield with a loud crack. A zigzag pattern moved outward from the hit to obscure Rowdy's vision. Soon he could hardly see through the spreading cracks in the glass, but he kept right up with the truck. He wasn't about to let the thieves get away.
Another shingle came flying out of the back of the vehicle, cleaved through the air, and caught under his windshield wiper. Now he had to lean to one side and look between the cracks and the shingle to see the road at all. But he stayed steady, keeping up his speed as he bird-dogged the truck.
The thief kept jerking shingles out of the package, slinging them outward, and hitting the pickup with one blow after another. Rowdy dodged the flying missiles as best he could, jerking his steering wheel back and forth, so most of the shingles hit the cowcatcher, bounced to the side of the road, and cartwheeled onto the grass. But enough hit dead center in front of his view, again and again, until the windshield finally cracked hard enough to spew shattered glass.
He ducked his head and hit the brakes as the sharp shards covered him like sugar crystals. He stopped the pickup on the side of the road, glanced down, saw his clothes were covered in bits of glass, and shook his head in disgust.
"Are you okay?" He flipped on the overhead light and glanced at Belle.
"I'm fine. You're the one covered in glass. Are you hurt?"
"Not much. Just mad as hell."
He looked through the open windshield and caught the scent of diesel as the thieves roared down the road. They'd bought enough time with their shingle stunt to get ahead. He turned off the overhead light and hit the gas again, determined to catch up.
"Please, just let them go. It's not worth the danger to us." Belle leaned toward him, concern lacing her voice.
"If we let them get away, we'll never catch them again."
"It's not that much money involved in the theft."
"It's the principle." He glanced at her again and then back at the road. "And the fact it's you."
"Me?"
"No guy should ever think he has the right to drive up to your house, steal your things, and endanger you. It's not right…I won't allow it."
"Allow it?"
"Yeah."
Excerpt. © Reprinted by permission. All rights reserved.

What do you want people to take away from reading this book?
I'd like for people to take away from reading Smokin' Hot Cowboy Christmas this thought. "When a community pulls together, folks can accomplish the seemingly impossible when they raise barns, shingle roofs, and heal old wounds.
Thanks for blogging at HJ!
Giveaway:

A paperback copy of Smokin' Hot Cowboy Christmas by Kim Redford
To enter Giveaway: Please complete the Rafflecopter form and Post a comment to this Q:

Leave a comment with your thoughts on the book…
Book Info:
It's been one fiasco after another for newcomer Belle Tarleton since she began trying to turn her ranch into an arts center. Local workers seem determined to ruin her Christmas party plans, and she hopes bringing in down-on-his-luck Rowdy Holloway to help with renovations will get things back on track.
Rowdy is the unluckiest cowboy in the whole of Wildcat Bluff County, Texas, and things are not improving this holiday season. Sure, he's the object of many local women's drool-worthy fantasies, but the town has decided he's the man who should stop Belle's renovation plans.
It started as a simple mission, but now Rowdy's so twisted up he doesn't know whose side he's on. With only days until Christmas, Rowdy and Belle need to tap into their fiery personalities and off-the-charts chemistry if they're ever going to find a way to thaw the ice on this reluctant town's heart.
Book Links: Amazon | B&N | iTunes | Kobo |


Meet the Author:
Kim Redford is a bestselling author of contemporary Western romance novels. She grew up in Texas with cowboys, cowgirls, horses, cattle, and rodeos. She's a rescue cat wrangler and horseback rider—when she takes a break from her keyboard. Kim Redford currently divides her time between homes in Oklahoma and Richardson, Texas.
Author Website: http://www.kimredford.com/