Today it is my pleasure to Welcome author
Michelle Major
to HJ!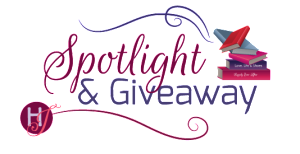 Hi Michelle and welcome to HJ! We're so excited to chat with you about your new release, The Best Intentions!

Thank you! I'm so happy to be here.

Tell us about the book with this fun little challenge using the title of the book: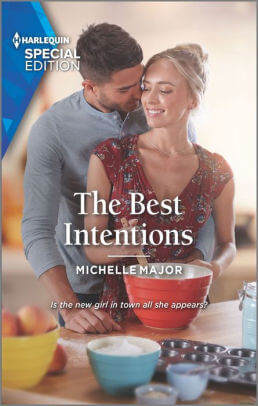 B is for the bank they both want to save
E is for the emotions they can't deny
S is for the town of Starlight
T is for his teasing smile
I is for an irresistible attraction
N is for a new start
T is for temptation
E is for an early morning kiss
N is for a night at the fair
T is for three old friends
I is for an imperfectly perfect love
O is for once upon a fresh start
N is for needing each others
S is for sweet and sexy
Please share the opening lines of this book:
"To Daniel's memory."
Finn Samuelson raised his beer bottle and clinked it against Parker Johnson's before throwing an expectant look toward Nick Dunlap.
Nick shook his head, the flames from the fire pit in his backyard crackling in the silence.
Please tell us a little about the characters in your book.
Kaitlin Carmody is bruised from her former life and has found a way to start over in Starlight, but when her boss's son comes to town and thinks she's scheming to steal his father's money, Kaitlin has to prove herself without losing her heart.
Finn Samuelson left his hometown with no plans to return until his father needs him to help save the family business. But he doesn't expect to find so much reason to stay in Starlight, especially in the form of Kaitlin.
Please share a few Fun facts about this book…
This is the first in a brand new series centered around three old friends who made a vow a decade earlier never to fall in love. Finn, Parker and Nick have lost touch for years but remain loyal to each other – and their promise to avoid love! It's been so much fun teaching these three hottie men that promises are sometimes meant to be broken. 🙂
What first attracts your Hero to the Heroine and vice versa?
Both of them are unwillingly attracted to each other – they are very similar in temperament and purpose even though they feel like they're on opposite sides of the game board.
The First Kiss…
"Are you okay?"
"I lied," he said through clenched teeth. "I'm totally afraid of heights."
She brushed the hair away from her face as the Ferris wheel rose and fell again. She loved the breeze and the view and everything about the ride.
"I can get the guy to stop it so we can get off."
Finn gave a sharp shake of his head. "I'm not admitting that to anyone but you."
She pressed two fingers to her chest when it pinched. Something about seeing this strong, alpha male's vulnerable side made every one of her defenses start to disintegrate.
Inching closer, she wrapped her arm around his waist. "I've got you," she told him. "It's all going to be just fine."
That teased a bit of a smile from him. A smile that disappeared when they abruptly stopped at the very top of the ride.
"What the hell…" he muttered.
"Remember, it's part of the fun," she promised. "Look around."
He kept his gaze fixed on hers. "No way."
"Finn, it's amazing." She turned to look behind her, where she knew she'd be able to see Puget Sound in the distance. Her movement caused the car to sway.
Finn muttered a hoarse curse as he gripped her shoulders. "Don't move."
"We're fine," she assured him with a confident smile. "I told you I'd give you an adventure."
"You're going to give me a heart attack," he countered, closing his eyes again.
His chest hitched in shallow breaths and she could see a thin sheen of sweat along his hairline. Oh, gah. Kaitlin had planned to take his mind off his troubles and instead she was serving up a different kind of stress.
"I'm sorry," she whispered, placing her hand on his cheek. "I didn't know…"
"It's a stupid fear," he said through gritted teeth. "I can manage a ski lift so I figured I'd be okay on this thing. I am okay. Seriously."
He didn't look anywhere near okay to Kaitlin. The Ferris wheel jerked and they moved one car length forward, rocking gently as the ride stopped again.
A muscle in Finn's jaw clenched, and without letting herself think about what she was going to do, Kaitlin leaned in and brushed her lips over his. He didn't react for a moment but then angled his head so that their mouths joined more fully. Even with the breeze picking up, she could smell the scent of him—shampoo and some spicy cologne. It had been a long time since her body had reacted to a man the way it did to Finn. A long time since she'd allowed herself to act on any sort of physical attraction.
In truth, she doubted she could have prevented this moment. She'd wanted to kiss Finn Samuelson since the moment she'd looked up from her desk to find him glaring down at her. Which was stupid and self-destructive, two things Kaitlin hadn't allowed herself to be since moving to Starlight.
If your book was optioned for a movie, what scene would you use for the audition of the main characters and why?
This is one of the first times they've had a private conversation and I think shows their connection.
"You don't trust me," she said with a laugh.
"My dad does, and that's a start."
She looked down, and a stray lock of hair fell forward to brush her cheek. He couldn't help himself. He reached out and tucked the soft strands behind her ear. His fingers grazed her cheek and it was all he could do to resist leaning in to claim her mouth with his.
Earlier today this woman seemed like a threat to his father and the bank. Now it felt like she was the only true ally Finn could rely on. How the hell had that happened, and was it his libido leading?
He snatched back his hand and stood.
"We don't have to be friends," he said, more for himself than her. "But if you truly care about my father, you'll help me figure out what's going on at the bank. It would kill him to lose it."
She stood, pulling the robe tight over her chest. "Okay," she whispered, and the breathless note to her voice sent all of Finn's blood south.
"Then I'll see you tomorrow."
"Tomorrow," she repeated, tugging her lower lip between her teeth.
Finn swallowed a groan. "Good night, Kaitlin," he said on a rush of breath.
Before she could answer or he could do something stupid like drag her into his arms, he turned and walked out into the night.
If your hero had a sexy-times play list, what song(s) would have to be on it?
Falling Slowly by Glen Hansard
Million Reasons by Lady Gaga
You Ain't Here To Kiss me by Brett Young
World Spins Madly On by The Weepies
If you could have given your characters one piece of advice before the opening pages of the book, what – would it be and why?
Trust yourself and each other!
What are you currently working on? What are your up-coming releases?*
The Welcome to Starlight series has two more books releasing in 2020 and I'm also thrilled to introduce readers to a new series for HQN, The Magnolia Sisters, with that book coming out in late March and The Merriest Magnolia releasing later this year.

Thanks for blogging at HJ!
Giveaway:

I'd love to giveaway 3 print copies of The Best Intentions (US only). Thanks for commenting!
To enter Giveaway: Please complete the Rafflecopter form and Post a comment to this Q:

It's still winter weather in Colorado but I'm already looking forward to spring. What's your favorite thing about the change of seasons? Mine is the first flowers that start to bloom.
Excerpt from The Best Intentions:
She took a deep breath to calm herself and studied him, standing on the porch with only moonlight to reveal his handsome features. She'd been sleeping fitfully, unwelcome visions of the man standing at her door causing her to toss and turn. "I doubt that," she murmured. "People don't normally knock on someone's door in the middle of the night without the intent to wake them."
"True," he agreed with a little half smile that suddenly reminded her she was standing in front of him in pajama shorts and a loose tank top with no bra.
As if reading her mind, his gaze trailed down the front of her, then quickly back to her face. A faint hint of pink tinged his cheeks. Was Finn Samuelson blushing? A strangled giggle escaped her lips at the thought.
"Can I come in?" he asked, a husky note to his voice that had goose bumps erupting along her skin.
Oh, yes, her body squealed.
"Nope," she breathed.
"Kaitlin."
Her name whispered in that deep tone made her feel far too hot and bothered even though the temperature had cooled off considerably from earlier in the day.
"Finn, why are you here?" She kept her arms at her sides, tamping down every feminine desire she had. She was no longer held captive by her impulses. Those had led to nothing for her but circling the drain.
"I couldn't sleep."
"They have pills and late-night movies for that."
"My dad has cancer."
Right. She sucked in a breath, his quiet words slamming into her with the force of a sledgehammer, and then took a step back so he could enter the small space.
"Tea or liquor?" she asked, gesturing for him to have a seat on the overstuffed sofa.
"Your choice."
She moved to the kitchen, plucking the teakettle from where it sat on the stove top and then filling it with water. After turning on the burner, she took her terry cloth robe from the bathroom door and slipped into it. She couldn't figure out how to subtly put on a bra so adding the shapeless layer over her tank top was the best she could do.
The noise from her movements seemed to echo in the quiet. A glance at Finn showed that he was staring in front of him, as if some invisible movie played that captured every bit of his attention.
She unwrapped two tea bags while waiting for the pot to boil, then poured the steaming water into the mugs. She'd developed a taste for herbal tea since limiting caffeine, and there was no doubt this was a much safer choice than alcohol. The last thing she needed was her defenses softening when it came to this conversation and the man invading her tiny home.
"Cream or sugar?" she asked as she set the tray on the coffee table in front of Finn, like she was some kind of British duchess serving high tea at midnight to one of her upper crust friends.
"No, thanks."
"So…" she began, lowering herself onto the cushion next to Finn and curling her legs under her. She made sure to keep as much distance as possible between them but imagined she could still feel the warmth coming off his body. He'd make a darn good personal space heater on a cold winter night.
"He said you're the only one who knows." Finn took a small sip of the tea, then muttered a curse.
"It's hot," she belatedly warned.
Up went that eyebrow again. "Trying to burn my tongue to shut me up?"
"No, actually," she said with a soft laugh. "I don't enjoy being the keeper of your father's secret."
"Why did he trust you with it and what made you agree?"
Kaitlin reached for her mug, wrapping her fingers around the warmth of the porcelain. "I came to Starlight on a whim with no idea of what the future held. Your dad and I met in a coffee shop. I was reading an old copy of On the Road, looking for inspiration, I guess."
"He lived his entire life in this town, but that was always his favorite book."
"Didn't do much for me," Kaitlin admitted, "and Jack and I had a lively discussion about my error in opinion."
That comment earned a real smile from Finn, transforming his face from brooding to boyish in an instant. "I can imagine."
She nodded. "I'm sure you can. He asked some questions and when I told him I'd come to Starlight to start over, he offered me a job as his assistant. Mary had retired a few weeks earlier."
"That woman terrified me most of my childhood," Finn said. "She and my dad were a great match."
"I've done okay filling her shoes," Kaitlin said, then amended, "Or at least I've tried. I noticed Jack getting tired more easily about a year after I started, and he was having some hip and chest pain that the doctor chalked up to old age, but obviously it was way more than that."
"Stage three melanoma," Finn murmured.
"The doctors in Seattle gave him a few months, so I found an oncologist in San Francisco who was conducting a human trial called tumor targeting. I'm sure he told you he's officially in remission. But he missed a lot of time at the bank, traveling for treatment."
"You've gone with him on every trip?"
She nodded. "Without the chance your father gave me, I'm not sure where I'd be right now. I owe him a lot."
"What do you get for your loyalty?"
She tightened her grip on the mug. "I don't understand what you mean."
"What's in it for you? Are you hoping to be the next Mrs. Jack Samuelson?"
"No offense to your dad," she said through clenched teeth, "but gross."
"Think he'll change his will?"
She shook her head, strangely disappointed that he continued to think the worst of her. "It isn't like that, Finn. Why do you need to make me the bad guy in all this?"
Excerpts. © Reprinted by permission. All rights reserved.


Book Info:
Kaitlin Carmody is a woman with a past—one she'd like to forget. A string of bad choices led to a fresh start in the small town of Starlight, so when her boss shows signs of serious illness, she's determined to help him the best she can. But Finn Samuelson, her boss's handsome, headstrong son, is certain Kaitlin is taking advantage of his father and running his family's bank into the ground. When attraction overcomes reason, Finn must decide if Kaitlin is really a threat to his family…or its salvation.
Book Links: Amazon | B& N | iTunes | Google |


Meet the Author:
Michelle Major is the best selling, RITA award winning author of over twenty sexy and sweet contemporary romances. She loves second-chances love stories, smart heroines and strong heroes. A midwesterner at heart, she's made the Rocky Mountains her home for over twenty five years and is thrilled to share her books with readers.
Website | Facebook | Twitter | Instagram | Goodreads |