Today it is my pleasure to Welcome author
Nina Crespo
to HJ!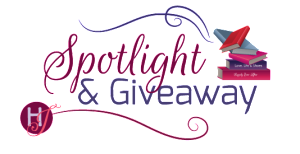 Hi Nina and welcome to HJ! We're so excited to chat with you about your new release, The First Rule of Hook-Ups!
Tell us about the book with this fun little challenge using the title of the book: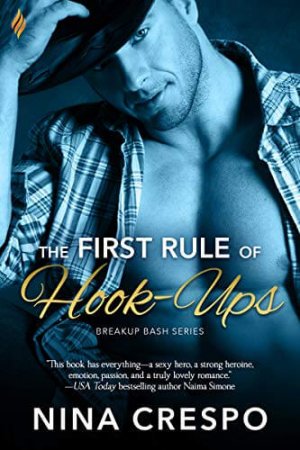 T is for temptation
H is for heat
E is for erotic
F is for fantasy
I is for indulgent
R is for ride-or-die
S is for side-chicks
T is for turn-on
R is for rules
U is for unrestrained
L is for lovers
E is for entice
O is for ogle
F is for foreplay
H is for hook-ups
O is for one-night stand
O is for orgasms
K is for kiss
U is for unforgettable
P is for pleasure
S is for steamy.

Please share the opening lines of this book:
Alexandra Cayne smoothed the long white tulle and organza skirt of her sleeveless wedding gown. This is it. In a half hour, she was getting married.
Please share a few Fun facts about this book…
The songs "Crying in the Club" by Camila Cabello and "New Rules" by Dua Lipa were on my book playlist.
The song in my mind for the line dance Alexa joined in on at Club Escapade was "The Cupid Shuffle".
Researching male revue shows was a hardship. (NOT!!)
Massive amounts of Mike and Ike candy were consumed during the writing of this book.
Nat and Cori both have books on the way that feature equally hot heroes who are comfortable with the heroines owning their success.
Was there a scene in this book that was harder to write than others?
The moment where Raphael comes out of retirement (again) and dances on stage is key to the story. It took a few re-writes to get the mix of sexiness and humor I wanted for this scene.
The DJ's voice broke in over the song. "Looks like the cowboy on stage is ready to ride. Who's going to break him in?"

Women held up their hands or pointed to friends.

The two Hunks searched for a lucky victim.

It wouldn't be her. Alexa stood up as they moved away, intending to head for the bar.
Some other woman would get the chance to run her hands over Rafe's sculpted perfection. Not that she cared. A ping of disappointment struck. Okay, maybe she was a tad envious. She squeezed through the group behind her.

Someone grasped her arm.

She turned her head and met the liquid brown gaze of the Hunk sporting a shaved head.

He winked at her and smiled. "You're wanted."

Before she could respond, he ushered her past tables and steered her up the stairs to the stage.

Raphael's predatory stare blocked out the room. Her mouth grew dry, and her heart knocked against her rib cage. What did he want with her? Why did the Hunk next to her have a rope in his hand? Did Raphael plan on tying her up? Was it wrong that she wanted to tie him up and ride his cock instead? Of course it was! Sex wasn't part of the show's carefully choreographed entertainment.

The blond Hunk looped the rope around her waist. He tossed the free end across the stage.

Raphael caught it. He wound the lasso around his hand, pulling her closer. When she was a few feet away, he jerked her forward.

She fell into him, and the pleasing mix of sandalwood, citrus, and musk surrounded her. The slightest brush of his lips over her earlobe sent a rush of desire flooding to her middle. What is he doing?

"Hold on to me." He loosened the rope, and it dropped to the floor.
Excerpt. © Reprinted by permission. All rights reserved.

What do you want people to take away from reading this book?
Authenticity in life and love is important.
Thanks for blogging at HJ!
Giveaway:

$20 Amazon Giftcard
To enter Giveaway: Please complete the Rafflecopter form and Post a comment to this Q:

Some rules should be broken. What is your "must break" rule?

a Rafflecopter giveaway

**Rafflecopter hosted by the author.

Book Info:
Someone once told me that there are worst things than being left at the altar. Well, not many, in my experience. That was six months ago, though, and my life has moved on. Heck, I have a new job lined up and I'm leaving town.
But, I can't deny that my love life kind of sucks.
That's why I let my friends convince me to join them for Club Escapade's Breakup Bash. And we might just be disillusioned enough to actually enjoy it. Last time we were here, it was for my bachelorette party. That night, I met one of the dancers – Raphael – and when he flirted with me, I almost forgot I was engaged. And there's a part of me that never forgot him.
Now, it seems my friends have wandered off and I'm thinking about calling it a night. Until the music begins and I see Raphael, my secret fantasy, on stage. And this time, I'm definitely not engaged…
Book Links: Amazon |  iTunes | Kobo | Google |


Meet the Author:
Nina Crespo lives in Florida where she indulges in her favorite passions — the beach, a good glass of wine, date night with her own real-life hero and dancing.
Her lifelong addiction to romance began in her teens while on a "borrowing spree" in her older sister's bedroom where she discovered her first romance novel. Let Nina's sensual contemporary stories and steamy paranormal tales feed your own addiction for love, romance, and happily ever after. Stay connected with her at www.ninacrespo.com
Website | Facebook | Twitter | Instagram |