Today it is my pleasure to Welcome author
Lauren Forsythe
to HJ!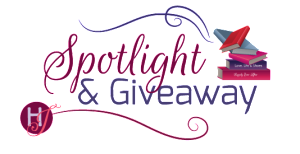 Hi Lauren and welcome to HJ! We're so excited to chat with you about your new release, The Fixer Upper!

Hi, thanks for having me!

Please summarize the book for the readers here: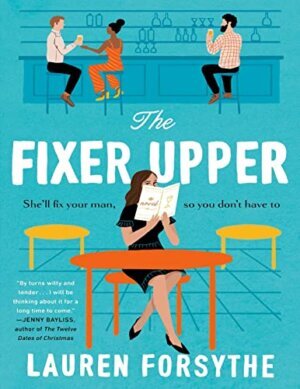 The Fixer Upper is about Aly, who realises she's been giving all of her energy to her previous boyfriends, and now they're benefiting from it. Each boyfriend seems to have improved, and so her friends convince her to use this gift and start a business. When she's hired by a big influencer to get her boyfriend 'proposal ready', Aly finds the man she has to fix is her childhood best friend, and first love. How do you fix someone who's always been perfect to you?

Please share a few Fun facts about this book…
I wrote it during lockdown in the pandemic.
I wrote it 4 times from scratch, just completely threw out the old drafts and started again.
One of the fixer upper scenarios is based on something that happened to me…
What first attracts your Hero to the Heroine and vice versa?
Aly and Dylan have history, a secret language, a nostalgia. Being known by someone is incredibly powerful, especially if you've never been known that well by anyone else since. They're drawn together because they miss that, but being grown ups brings a whole new dynamic to it.
Did any scene have you blushing, crying or laughing while writing it? And Why?
The hot tub scene. Not that it's rude or spicy, but there's something about the tension and vulnerability that made me blush. It felt important, this moment where he keeps pushing the boundary, trying to tell her something, and she keeps retreating.
Readers should read this book….
If they've ever felt the work in their relationship was unequal, or they say yes to things to please people. Or they just love books where the MC has excellent friends.
What are you currently working on? What other releases do you have in the works?
My next book is called Dealbreakers, and it's about a woman who creates an app to review men you've dated, to help out the next woman who dates them. After all, one woman's frog is another's prince. But when she starts to use the reviews on the app to take down her work nemesis, she realises her dealbreakers might be completely wrong.

Thanks for blogging at HJ!
Giveaway:

A print copy of THE FIXER UPPER by Lauren Forsythe
To enter Giveaway: Please complete the Rafflecopter form and Post a comment to this Q: Would you use a fixer upper?
Have you ever felt like Aly, giving all your energy to a partner?
Do you think you should only date people you don't want to change in any way?
Book Info:
In this funny and sharp romantic comedy, a woman with a knack for turning her boyfriends' lives around starts a professional service to help wrangle men, only to be unexpectedly matched with an old flame.
Ever since she can remember, Aly has been fixing everything around her: her parents' marriage, her colleagues' work problems, and her friends' love lives are just a few examples. After a chance meeting with an ex who has gone from living in his parents' basement to being a married project manager in three years, she realizes she's been fixing her boyfriends, too….
So, Aly decides to put her talents to good use and, alongside two work friends, sets up the Fixer Upper, an exclusive, underground service for women who are tired of unpaid emotional labor. Using little tricks and tips, Aly and her friends get the men to do the work themselves—to get out of the job they hate, sign up for that growth seminar, do more parenting. Before long, a high-profile Instagram star hires them to fix up her app developer boyfriend. There's just one catch—he's also Aly's childhood best friend and first love. As Aly tackles her biggest "fixer upper" yet, she'll have to come to terms with their complicated history and figure out how much to change someone she'd always thought was perfect as he is…
Book Links: Amazon | B&N | kobo |


Meet the Author:
y day, Lauren Forsythe is a content marketing manager, finding ways to get writing into people's eagerly waiting eye-holes, and by night…well it's the same thing, but with more wine. Lauren writes books about strong women, men with pretty eyelashes and friends that save your life.
When she's not writing, you can find her blogging about relationships, ranting about the patriarchy and ending her boxing workouts with a celebratory mini-roll or three. She firmly believes you can find confidence in the perfect bold lipstick and that all her problems would be solved if every dress had pockets.
Twitter | Instagram |