Today it is my pleasure to Welcome author
Annie West
to HJ!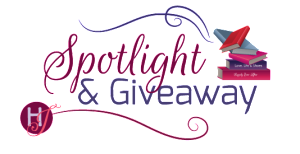 Hi Annie and welcome to HJ! We're so excited to chat with you about your new release, The Greek's Forbidden Innocent!

Hello! Thank you for the invitation to stop by. It's wonderful to begin a new year with a visit to Harlequin Junkie!

Please summarize the book for the readers here: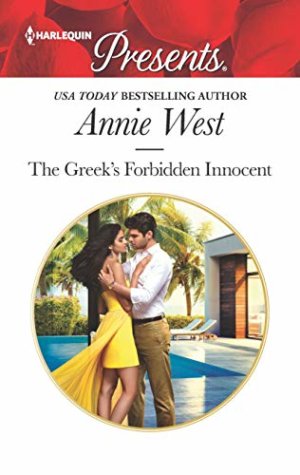 Mina will do anything to save her best friend from an unwanted marriage to an arrogant tycoon, including swap places for a couple of days – long enough for her friend to marry the man she adores. But things get complicated when Mina finds herself on Alexei's private tropical island, alone with a man who fascinates and attracts her despite his outrageous scheme to marry a woman he doesn't know. As for Alexei, his captive guest is surprising in so many ways. He pretended interest in an arranged marriage to lure her father out of hiding. Alexei won't allow the man who defrauded his company to escape justice, yet the criminal's daughter isn't what he'd imagined. He admires her and desires her and soon he finds himself feeling far more than he expected for a woman he doesn't even trust.

Please share a few Fun facts about this book…
This book sprang from an earlier story called 'The Desert King's Captive Bride'. In that book the heroine, Ghizlan, is held captive with her younger sister, Mina, and forced into a marriage of convenience. Mina was a wonderful character who fascinated me from the start. She was a little young for her own romance but I always wondered what had happened to her. Then one day I got an idea I couldn't resist and, hey presto, I was writing Mina's story and having a ball.
Mina spends a fair bit of the book wearing her friend's clothes (all she has on a lovely tropical island is a suitcase belonging to her best friend). As her friend is addicted to pink and Mina isn't I had great fun imagining what she'd wear next. Yes, I know the cover shows her in a yellow dress, but doesn't she look lovely in it?
Readers should read this book….
For a burst of summer sunshine, exotic locations and intense, passionate romance. Plus there's the verbal sparring between a memorable hero and heroine. A reviewer recently said of THE GREEK'S FORBIDDEN INNOCENT: "the perfect mix of sweet and sensual with undertones of humour and a mixture of intensity and emotion in between."

What are you currently working on? What other releases do you have in the works?
My next book, out in April/May is WEDDING NIGHT REUNION IN GREECE, which was inspired by a trip last year to the beautiful island of Corfu. It's about a runaway bride and a determined husband. Then in August/September is THE SHEIKH'S ROYAL BABY REVELATION where one night together in the most outrageous circumstances resulted in a child he knew nothing about. At the moment I'm writing a follow up book to that one and juggling a couple of ideas for my next book. If you've got any suggestions, feel free to let me know!

Thanks for blogging at HJ!
Giveaway:

International giveaway – 2 readers will each receive a signed copy of THE GREEK'S FORBIDDEN INNOCENT.
To enter Giveaway: Please complete the Rafflecopter form and Post a comment to this Q:

Mina spends part of the book pretending to be another woman (for the best of reasons)! If you had to masquerade as someone else for a short time, who would you choose to be?
Excerpt from The Greek's Forbidden Innocent:
Alexei has 'invited' Carissa Carter into enjoy his private island with a view to marriage. In reality it's a scheme to lure her father from hiding so he can be charged with embezzlement. What Alexei doesn't realise is that the woman his security men brought from Paris isn't Carissa but her friend Mina, determined to save her gentle, ineffectual friend Carissa from a forced marriage. Both Alexei and Mina are stunned by the intense attraction that draws them together, despite distrust and disagreements. Finally, desperate to put an end to the torture of such close proximity, Mina tries to persuade Alexei that a marriage of convenience wouldn't work.
He began walking along the beach, heading for the hard-packed sand near the water. Mina fell into step beside him, wondering how to proceed. In the end she decided a direct approach was best.
'I've been doing a lot of thinking, Alexei and I can't marry you.'
For a heartbeat he said nothing. Then he turned his head to survey her, his easy stride never faltering.
'Can't? Is there some barrier I don't know about?'
Because, of course, it would never occur to him that she didn't want to marry him.
'I'm not ready for marriage. I'm just turning twenty three.' Yet many of her peers in Jeirut were married with children.
'Whereas I'm past thirty.'
'It's not that.' As soon as she said it, Mina could have bitten her tongue. Predictably Alexei pounced on her comment.
'So what is it?' His tone was even, yet she fancied she caught something sharp behind the smooth cadence.
'It's not the right decision for me.' She should have known he'd probe. She should have taken time to get her excuse straight instead of grabbing the first opportunity to talk.
Alexei stopped and Mina was forced to halt. Reluctantly she turned and looked up at him. Behind his head, out to sea, dark storm clouds built, promising rain and relief from the sultry weather. For Mina, raised in a dry climate, the air felt heavy and close, almost claustrophobic. It made her edgy.
Or perhaps that was Alexei's sharp scrutiny. No trace now of the understanding, almost easy-going man she'd glimpsed lately.
'So it's not the age gap. What then? The idea of having my children?'
Mina stood, mesmerised by the gleam in those stunning eyes. She felt something burgeon deep inside. Excitement. A well of tenderness as she imagined a toddler with black hair and green eyes, its expression morphing from serious to mischievous. Alexei's child. And hers.
Her heart dipped and a vast tremor shuddered through her.
It was preposterous. She'd known the man mere days. She had no plans for kids any time soon.
Yet what she felt at that deep, visceral level, couldn't be denied.
'No, you want children, don't you, Mina?' Alexei's voice was a soft thread, drawing through her, making her suddenly, shockingly aware that he was right.
Marriage had never been her goal. She hadn't played brides or pretended her dolls were babies. She'd only had one doll, a gift from a neighbouring monarch that was too precious to play with. She'd assumed she'd missed out on the so-called maternal instinct.
Yet with the right partner, Mina could imagine motherhood being wonderful.
With the right partner.
Suddenly Mina felt completely, devastatingly out of her depth. All these years she'd known herself and what she wanted – the right to choose, the chance to be an artist. She'd worked hard and that work was beginning to pay off. Now, out of nowhere, this man made her feel and want things she'd never wanted before.
He undermined her certainties and her understanding of herself. And he'd done it in mere days!
Her breath clogged in her chest and she looked away. 'It doesn't matter. I've considered this carefully and I can't marry you.'
Silence. So complete even the birds in the trees seemed to stop singing. All Mina heard was the soft shush of waves.
'You'll have to give me more than that.'
'Pardon?' She swung around and met his steady look. He didn't seem at all put out. Instead Alexei looked merely intrigued and perhaps…amused? No, that couldn't be.
'You'll have to give me a reason. Your father assured me you were interested. You led me to believe—'
'I led you to believe nothing!' He was the one who'd dragged her here. 'I'm telling you marriage is off the agenda.'
Relief buoyed her. How much easier to stand up to Alexei when he riled her than when he was likeable.
'I'm afraid I can't accept that. Not unless you give me a reason.'
'Can't accept?' Mina couldn't believe the gall of the man. Her hands found her hips and she gave him a laser stare that should have singed a few inches off his looming height but sadly seemed to have no impact on that over-sized ego. 'Then how about this? I'm not attracted to you. If I'm going to play happy families with any man I'd like there to be some chemistry between us.'
Her chest heaved and her chin tilted high as her gaze collided with his. Then he inclined his head and her breath came more easily. He'd got the message. See? It had been simple after all.
'I'll go and pack. I'm sure you'd rather—' Mina paused in the act of turning when a large hand wrapped around her arm.
'Not so fast, princess.'
*
Alexei took in her startled expression, and the quick, convulsive swallow, the darted look at his hand on her arm – her warm, bare, silk-fleshed arm.
For two days he'd been careful not to touch her. Not even to brush against her, for his awareness of Carissa verged on the primal and he preferred to keep a cool head where the Carters were concerned. Especially as her father still proved elusive, despite the efforts of a top investigator to locate him.
Alexei breathed deep, scenting her, that tantalising aroma of exotic spice that made him want more. Far more than a single touch.
More than a provocative game of advance and retreat.
More than this brush off.
The marriage arrangement was a sham, yet Carissa's dismissal rankled. Did she really believe she could simply turn her back on him?
'You want chemistry?' His voice hit a bass note and he felt her shiver. Her eyes widened and he caught a hint of vulnerability in that sherry brown gaze. But then she lowered those long lashes, veiling her eyes before turning her head to survey his restraining hand. Her pointed stare and haughty expression were a silent demand that he release her.
Why silent? Because she didn't trust her voice? Alexei watched Carissa's pulse thrum at the base of her throat.
How could she say there was no chemistry when the air was charged with animal attraction?
He stepped close and still she didn't look up. Alexei frowned. She wasn't scared, was she? The bizarre thought hit out of nowhere, tangling his thoughts. It was contrary to everything he knew of her.
Carissa was proud, opinionated, and brave, considering how most people bowed to his wishes. It wasn't as if she were inexperienced. Carter had mentioned a failed affair with a Frenchman.
No, it wasn't fear holding her still. He read the shallow rise and fall of her breasts, the rushing pulse.
'I can give you chemistry,' Alexei murmured. He put his hand beneath her chin and lifted it till she had no choice but to look at him. Her mouth was a mutinous line but her eyes… Her eyes glowed dark gold. Desire slammed into him.
She lifted a hand to his chest, pushing as she opened her lips, no doubt to protest. So Alexei stopped her with his mouth
Excerpt. © Reprinted by permission. All rights reserved.


Book Info:
The Greek's virgin bride…
…is hiding her royal identity!
While helping her friend escape an arranged marriage, dutiful Princess Mina finds herself captive on enigmatic Alexei Katsaros's luxurious private island! Mina must convince Alexei that she's his future bride, but she doesn't expect their scorching chemistry to be so deliciously overwhelming… And after a night in the Greek's bed, suddenly there's more at stake than just Mina's hidden identity—her heart is at Alexei's mercy, too!
Escape to an island paradise with the billionaire and his royal bride!
Book Links: Amazon | B&N | iTunes | kobo | Google |


Meet the Author: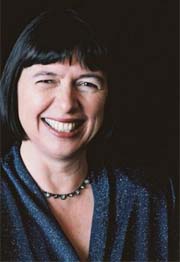 USA Today Bestselling author Annie West loves writing passionate, intense love stories. She has devoted her life to an in depth study of tall, dark, charismatic heroes who cause the best kind of trouble in the lives of their heroines. Creating heroines who are a perfect match for those strong, stubborn men is one of her all time favorite things. As a sideline she's also researched dreamy locations for romance, from vibrant cities to desert encampments and fairytale castles. She lives on the east coast of Australia and her favourite things are books, good company, good food and travel.
Website | Facebook | GoodReads |