Today it is my pleasure to Welcome author
Joanna Shupe
to HJ!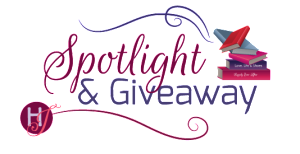 Hi Joanna and welcome to HJ! We're so excited to chat with you about your new release, The Heiress Hunt!

Hi friends!

Please summarize the book for the readers here: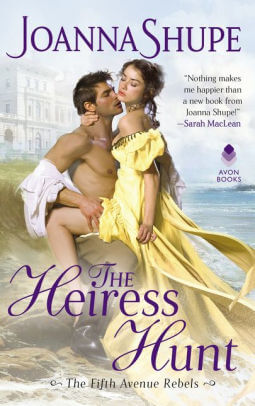 THE HEIRESS HUNT is like "The Bachelor" set in Newport. A group of unattached young women are vying for the hand of the hero, who has already decided on the woman he wants. The problem is that his childhood friend, Maddie, is engaged to a duke.

Please share the opening lines of this book:
No one hated being poor more than a rich man.

Harrison Archer, dressed in his shabbiest suit, tapped his knee with two fingertips and struggled for calm. It was nearly impossible in this house, the place where he'd grown up, surrounded by a family who made vipers seem friendly.
Please share a few Fun facts about this book…
Here are a few quick tidbits….
Childhood friends to lovers
Heroine is a competitive tennis player, attempting to qualify for the US National Championship (the precursor to the US Open)
There are sexy shenanigans in the dark!
Half the book takes place at the Newport seaside, half in New York City
Please tell us a little about the characters in your book. As you wrote your protagonist was there anything about them that surprised you?
Maddie was a lot of fun to write. I like athletic heroines and she's very focused on her tennis career. She never considered the hero as more than a friend, until he returns from a three-year stint in Paris. Then she realizes how her feelings have changed, how she might want more. Unfortunately, she's already engaged to a duke.
Harrison was a bit of a challenge. He's complex, with family issues and a terrible childhood to contend with. His childhood friend, Maddie, helped him cope growing up, and as they grew into adults his feelings developed into romantic love. When she didn't reciprocate his feelings, he left for Paris, never intending to return. So, he is a LOT.
If your book was optioned for a movie, what scene would you use for the audition of the main characters and why?
I really like the scene where attraction first blossoms between them. They're on the terrace late at night, with the ocean waves in the background. Harrison realizes that there might be something romantic brewing….
Without thinking, he cupped her jaw and tilted her head back to see her face. The touch was unexpectedly intimate, their bodies alarmingly close, and when their eyes met, they both seemed to pause. The skin beneath his hand was soft, like the petals of a flower, and she smelled of the ocean and lavender. He could drown in the emerald fire of her gaze, familiar yet so mysterious. He wanted to learn every secret she kept buried, give her every little thing her heart desired.

The tip of her tongue darted out to wet her lips as her hooded stare focused on his mouth, and Harrison sucked in a breath. Did she want him to kiss her? He studied her lips and ached to know her taste. To delve inside and feel her slickness. Stroke her tongue with his own and swallow down her little whimpers.

Let me. Dear God, please let me.

"Maddie . . ." It came out as a whispered plea.

That seemed to snap her out of the moment. Blinking, she pulled away, and his arms dropped to his sides. She cleared her throat. "Forgive me. I grew dizzy for a moment."

Yes, so did I.
What do you want people to take away from reading this book?
I hope THE HEIRESS HUNT is a fun and sexy read! And maybe it'll inspire a few readers to visit the Newport mansions??
What are you currently working on? What other releases do you have planned?
The second book in the Fifth Avenue Rebels series, THE LADY GETS LUCKY, comes out at the end of October. This is a kissing lessons book featuring two side characters from THE HEIRESS HUNT, and it was a blast to write. I'm working on the third book now, which also feature more of the side characters readers already know.

Thanks for blogging at HJ!
Giveaway:

Two winners will win a signed print copy of THE HEIRESS HUNT. Open internationally.
To enter Giveaway: Please complete the Rafflecopter form and Post a comment to this Q:

What is your idea of a perfect summer vacation?
Excerpt from The Heiress Hunt:
"This is nice," she said, bumping his shoulder with hers. "Reminiscing and talking with you. I've missed you."

The skin around his eyes crinkled, little lines of amusement that transformed his face. Lord, he was a good-looking man. "We always had fun together."

"Yes," she said, "we certainly did."

"Do you love him? Your duke, I mean."

"He isn't my duke." Not yet, anyway.

"Fine, your rumored-to-be fiancé. Is there a romantic attachment between you?"

"We get along. Fond of the same pursuits, that sort of thing."

"He's a tennis player?"

"A bit, but the duke generally loves sports and the outdoors."

"Do you at least get to call him by his Christian name, or does he insist on formality in private, as well?"

Odd now that she considered it, but she actually didn't know Lockwood's Christian name. She called him either Lockwood or duke, as everyone did. "The title deserves respect."

"Does becoming a duchess mean that much to you?"

Oh, the stupidity of men sometimes. "Harrison, every girl dreams of being a duchess. Well, a princess, but princes are in short supply."

"So a duke will have to do?"

"Something like that."

They both knew how it worked with society marriages. A young woman had to make the very best match possible when it came time to marry. Maddie was fortunate in that her parents had allowed her to have a say in her husband. Most society parents arranged the marriage without a daughter's input.

And honestly, how could one do better than a duke?

"Allow me to guess?" Harrison reached over the balustrade to tap ash onto the grounds below. "A crumbling estate or two, needs the American dollars to shore them up."

"It's hardly unusual. Furthermore, it's not as if your circumstances are much different, considering your mother's threat to cut you off."

"At least I didn't need to travel to another country to find a bride."

"No, you left to find a mistress." She clamped her lips shut, horrified.

Dipping to catch her eye, he cocked a brow. "Are you jealous? Because that sounded a lot like jealousy, Mads."

"Don't be absurd." The words came out strangled.

"Hmm. Does the thought of me with Esmée make you jealous?"

Esmée. Even her name was beautiful. Maddie pictured her: a witty and cosmopolitan French woman, draped in fabulous Worth gowns and drinking absinthe at a salon. Her belly cramped uncomfortably. Had he been in love with her? Was that why he hadn't come home?

Oh, God. She was jealous. Jealous of Harrison's mistress.

No, this could not be happening.
Excerpt. © Reprinted by permission. All rights reserved.


Book Info:
High society reprobate.
An unconventional heiress.
Childhood friends.
Is it too late . . .
Knickerbocker scoundrel Harrison Archer returns to New York to discover that his deceased father has bankrupted his estranged family. To save them from ruin, he's forced to quickly find and marry an heiress. For a matchmaker, Harrison turns to the one woman he wishes he could marry: his childhood friend and true love, Maddie, who once broke his heart and is now engaged to a duke.
For true love?
When her best friend Harrison left for Paris without a word, Maddie Webster took refuge in her infatuation with tennis. Now Harrison is back and needs her help in finding a bride. Begrudgingly, Maddie arranges a house party in Newport with a guest list of eligible heiresses. But watching Harrison flirt with potential brides is more than she can bear.
When Harrison and Maddie reunite, the passion between them ignites. But with their marriages to others looming, time is running out. Is their fate inescapable . . .or can love set them free?
Book Links: Amazon | B&N | iTunes | Kobo | Google |


Meet the Author:
Award-winning author JOANNA SHUPE has always loved history, ever since she saw her first Schoolhouse Rock cartoon. Since 2015, her books have appeared on numerous yearly "best of" lists, including Publishers Weekly, The Washington Post, Kirkus Reviews, Kobo, and BookPage.
She currently lives in New Jersey with her two spirited daughters and dashing husband.
Website | Facebook | Twitter | Instagram | GoodReads |