Today it is my pleasure to Welcome author
Roan Parrish
to HJ!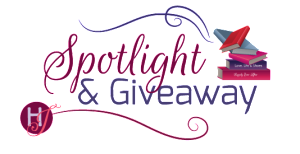 Hi Roan and welcome to HJ! We're so excited to chat with you about your new release, The Lights on Knockbridge Lane!

Thanks so much for having me!

Please summarize the book for the readers here: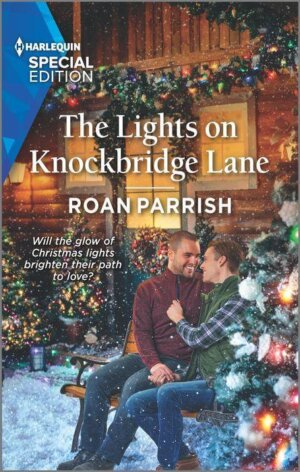 Adam is a single dad who has just moved to Garnet Run, Wyoming with his daughter Gus, after his divorce. When they arrive on Knockbridge Lane before Cristmas, all the neighbors warn Adam about the weird neighbor on the corner—Wes never goes out during the day, gets strange deliveries, and has been seen skulking around at all hours of the night. Naturally, the occupants of Knockbridge Lane have decided he's a vampire or some other creature of the night. So imagine Adam's surprise when he answers the door to find that same Wes outside, returning Gus, who has just broken into his basement to see his lizards. But it turns out Wes isn't a vampire or any other supernatural creature. He's an inventor who prefers to stay out of sight. But he has a soft spot for Gus' curiosity and fascination with science and his animals, so they begin to spend more time together. Little by little, Adam realizes that Wes is a warm, generous soul who just needs love to come out of his shell. As Adam tries to make Gus' Christmas wish of having the most lights ever on their house, Adam and Wes realize that they're meant to be a family.

Please share the opening lines of this book:
Everyone on Knockbridge Lane had a different theory about Westley Mobray. It was the first thing Adam Mills heard about as he introduced himself around last week when he and August moved in.
Please share a few Fun facts about this book…
1. So, I'm a huge fan of estate sales, a love I gave to Adam and Gus in The Lights on Knockbridge Lane. In one scene, they find a deep plate with a pumpkin pie recipe on it at an estate sale. Adam collects the plates, because his grandmother used to have them. After I wrote that, I found the same plate at an estate sale, like, I manifested it by writing the scene!
2. While I was writing the book, I started doodling a little map to help myself write one scene, and I thought it was so cool that I drew a real map of Garnet Run and marked all the places that appear in all four books and the freebie, "The Pride of Garnet Run." You'll find it in the beginning of the book!
Please tell us a little about the characters in your book. As you wrote your protagonist was there anything about them that surprised you?
Adam has spent his whole life taking care of people—his family, his ex-husband, and his daughter. And while he loves to care for people, along the way he forgot to save any of that care for himself. So when he meets Wes, it never occurs to him that he might've met the love of his life. It takes Gus to give him the wake-up call he needs to see the love that's right in front of him.
Wes has spent so long hiding from people that he's almost convinced himself he likes being totally alone. But when he sees a chance to help the beautiful new man who moved in (and his, er, enthusiastic kid), Wes realizes that maybe being alone isn't the only way he can be happy.
What surprised me the most about writing Adam and Wes was how much they needed Gus as a spur. One of the things I like the most about kids is that they still have their innate ability to say when they want something, what they don't like—to express all those honest feelings that get squeezed out of us as we get socialized. So for Wes and Adam, seeing Gus' genuine, straightforward desires and dislikes models for them what most of us strive to return to in intimate relationships: sincerity, honesty, and a clear expression of our desires and fears.
If your book was optioned for a movie, what scene would you use for the audition of the main characters and why?
When Adam gets stuck late at work, he puts an emergency call in to Wes to see if he can run over and watch Gus for an hour. Wes, who has no experience with children, but knows Gus loves science. When Adam gets home, he finds them in the kitchen doing chemistry with her, and the kitchen is a huge mess. While Adam puts Gus to bed, Wes cleans up the mess, even going further and reorganizing Adam's cupboards … alphabetically. Adam finds this cute and sweet and weird, just like Wes himself.

I'd use this as an audition scene because it has comedy, drama, romance, and shows the moment when Adam realizes how much Wes is willing to leave his comfort zone in order to make him happy.

Read a sneak peek further down!
What do you want people to take away from reading this book?
I hope they get that warm, fuzzy feeling, like they're sitting around a cozy fire, sipping warm apple cider, snuggling with the people and animals they love. I want The Lights on Knockbridge Lane to feel like a hug of a book. I also want them to see the way Wes and Adam live and realize how many, many ways there are to make a family and a life.
What are you currently working on? What other releases do you have planned?
I'm currently working on my first romcom—The Holiday Trap. It's a holiday house swap double romance, so twice the swoon for the price of one! Greta lives on a small island off the coast of Maine where she knows everyone and everyone knows her business. After a fight with her large, close family, all she wants is to get away. Truman lives in New Orleans and when he goes to his boyfriend's house to drop off a gift, he learns that his boyfriend has a whole other life he knew nothing about. Devastated, he wants to get away for a while. When Greta and Truman's mutual friend hears about their terrible Decembers, she catalyzes them to swap houses. When Truman arrives in Maine, he meets strong and silent local florist, Ash, and dives into helping him revamp his failing flower shop. In New Orleans, alone for the first time, Greta meets Carys, a gorgeous, rad math grad student with a refreshing attitude and a friend group that makes Greta feel more accepted than she ever has. As their relationships instensify, Greta and Truman have to decide: will they make the swap permanent?! The Holiday Trap will be out next September.
Also out next September will be the fourth Garnet Run book, The Unhaunting of Casper Road. Visionary architect Zachary has won the Casper Road Halloween decorating contest every year he's lived there and he has no intention of losing this year either. Bram is new to town and new to Casper Road, but when he hears about the decoration contest he thinks it'll be a great way to meet his new neighbors and make some friends. Unfortunately for Bram, Zachary takes one look at his chainsaw carving skills and declares war: Halloween decoration war. As the two men face off in a prank war, they begin to realize that what began as a rivalry has turned into a friendship. And soon that friendship evolves into a romance that neither of them want to end.

Thanks for blogging at HJ!
Giveaway:

One (1) mass market paperback copy of THE LIGHTS ON KNOCKBRIDGE LANE by Roan Parrish. (Open to US and Canada)
To enter Giveaway: Please complete the Rafflecopter form and Post a comment to this Q:

Question for you: what is your absolute favorite holiday tradition, either one you grew up with or one you created for yourself?
Excerpt from The Lights on Knockbridge Lane:
Adam was exhausted by the time Gus fell asleep. She'd been abuzz with excitement about her evening with Wes and had wanted to tell him everything she'd learned. It was sweet and wonderful and he'd wanted to press a mute button on her after about six minutes.
Finally, he trudged back to the kitchen to clean up, and pulled out his phone to send Wes a thank-you text.
But when he got to the kitchen, Wes was still there, and it was the mess that was gone.
The floor and countertops sparkled, and the dishwasher was humming.
Relief and gratitude consumed him. They never told you about this: the part where sometimes after a day of work and car trouble and kid wrangling, not having to do the dishes could bring you to tears.
Wes looked startled and held out a large hand quellingly.
"Hey. Oh. Hey," he stumbled.
"You cleaned up," Adam said, voice shaking.
"Well, yeah. I made the mess."
Adam nodded, because that was logical and also miraculous.
"Listen, I did something," Wes said, shoving a hand in his pocket and looking guilty.
Please don't be anything creepy, Adam begged the universe. He's so great; please don't make me have to hate him.
"I organized your dry goods," Wes said.
"My…dry goods."
Wes opened three cabinets, revealing perfectly ordered foodstuffs where once there had been a riot.
"I was cleaning up and it just kind of leaked into the cabinets," he went on. "I guess I lost track of time. I can put them back to the way they were if you want…"
Heat bloomed in Adam's chest. Wes was so damned adorable. This large, strong, recluse of a science genius had organized his pantry storage by… He stared at the cabinets, trying to parse the logic.
"Um. How did you arrange it?"
Wes blinked at him as if it were obvious.
"Alphabetically."
Adam didn't let himself laugh.
"Of course," he murmured.
And so it was, almonds to ziti.
"I'm gonna make a wild guess that you don't cook," Adam said.
"I cook. Quite a bit, actually."
They stared at each other. Adam pictured Wes in his own kitchen, reaching for ingredients filed alphabetically as he cooked a meal for himself and his coterie of critters.
"Thank you for cleaning up. And for, er, rearranging my dry goods."
They stood in awkward silence for a moment. Wes was gorgeous and kind and smart and incredibly weird, but in great ways. Once, Adam would have kissed him. He would have said, Thanks for cleaning up. I want to kiss you. Whattaya say?
But Adam's days of risking his heart were behind him. These days, he didn't go around falling for gorgeous, kind, smart, weird-in-great-ways men—especially ones who lived right across the street.
Did he?
Wes reached out a hand and his fingers hovered near Adam's shoulder.
"Your hair looks so soft," he murmured.
"You can touch it," Adam said, breath catching. "If you want."
He expected tentative fingertips, or the gentle hush of his hair being swept back.
But at his invitation, Wes slid his large hands into Adam's hair, massaging his scalp with strong fingers. An involuntary groan escaped Adam's lips and he let his head fall forward and rest against Wes' firm chest.
He could hear the steady thump of Wes' heart and closed his eyes. Wes rubbed at his scalp and combed through his hair, stopping here and there to untangle.
"Adam."
"Mmm-hmm."
But he didn't say anything else. Adam tipped his head up to look at Wes. His eyes were burning hot and he was looking down at Adam like he held something precious in his hands.
"Wes," Adam whispered. "Can I kiss you?"
There went the neighborhood.
Wes' hands moved from his hair to his face, gently—so gently—cupping his jaw. He nodded.
Adam stood on his tiptoes and brushed his lips against Wes' softly. Wes let him, so Adam kissed him again. Wes' hands remained gentle, but his breath caught.
Suddenly, Adam wanted him with a hunger he hadn't felt in years. He pressed against Wes, leaning in to deepen the kiss. Wes' mouth was hot, his kiss clumsy with desire, but so damn sincere. Adam lost himself in it.
The kiss burned hotter and hotter and Adam pressed closer, desperate to feel Wes' body. Finally, Wes' arms came around him, clutching him close, tight, exactly as he craved.
Excerpt. © Reprinted by permission. All rights reserved.


Book Info:
Can one man's crowded, messy life fill another man's empty heart?
Raising a family was always Adam Mills' dream, although solo parenting and moving back to tiny Garnet Run certainly were not. After a messy breakup, Adam is doing his best to give his young daughter the life she deserves—including accepting help from their new, reclusive neighbor to fulfill her Christmas wish.
Though the little house may not have "the most lights ever," the Mills home begins to brighten as handsome Wes Mobray spends more time there and slowly sheds his protective layers. But when the eye-catching house ends up in the news, Wes has to make a choice: hide from the darkness of his unusual past or embrace the light of a future—and a family—with Adam.
From Harlequin Special Edition: Believe in love. Overcome obstacles. Find happiness.
Garnet Run
Book 1: Better Than People
Book 2: Best Laid Plans
Book Links: Amazon | B&N | iTunes | Kobo | Google |


Meet the Author:
Roan Parrish lives in Philadelphia, where she is gradually attempting to write love stories in every genre.
When not writing, she can usually be found cutting her friends' hair, meandering through whatever city she's in while listening to torch songs and melodic death metal, or cooking overly elaborate meals. She loves bonfires, winter beaches, minor chord harmonies, and self-tattooing. One time she may or may not have baked a six-layer chocolate cake and then thrown it out the window in a fit of pique.
Website | Facebook | Twitter | Instagram | GoodReads |