Today it is my pleasure to Welcome author
Melynda Price
to HJ!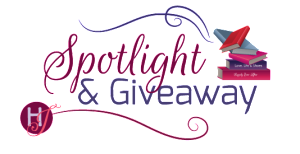 Hi Melynda and welcome to HJ! We're so excited to chat with you about your new release, The Nanny Rules!

Hi Everyone! Thank you having me on HJ's Spotlight.

Please summarize the book for the readers here: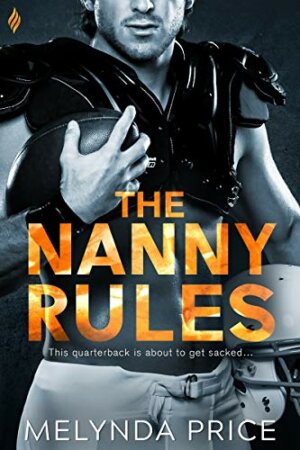 The Nanny Rules is a sexy nanny/daddy sports romance that tackles the issues of learning to love and trust again after the ultimate betrayal.

Please share your favorite line(s) or quote from this book:
If he wants me, he's going to have to work for it. But I plan to make it worth his effort.
Please share a few Fun facts about this book…
Before I wrote The Nanny Rules, I knew nothing about football.
The character of Amelia is loosely based off an amazing young woman I know.
What first attracts your Hero to the Heroine and vice versa?
The attraction between Brody and Amelia is purely physical. They both are fighting it for different reasons, until it builds to that combustible moment.
Did any scene have you blushing, crying or laughing while writing it? And Why?
This scene made me laugh because it's just about the worst way and employee can meet her new boss…
"I didn't hire a nanny," he says over Lily's squealing laughter as he pretends to munch on the side of her neck.
"No, your sister did," I tell him tartly, unsure which is more annoying, his dismissive tone or by my feminine reaction to watching him play with his daughter. It's beautiful, and I can't stop staring at all that hard, muscled flesh blatantly on display. "I wasn't expecting you back until this afternoon."
Brody shifts Lily into one arm and props her on his hip. The action nudges those low-riding shorts a skosh lower. My breath catches as I anticipate gravity doing its thing, unsure if I should warn him, but then he pins me with a scowl. "Obviously." His tone is ripe with disapproval as he drags those vibrant sapphire eyes over me in a slow, head-to-toe perusal, taking in my scant attire, and his brows tighten. "I caught an early flight home."
My skin heats everywhere his gaze touches. And to my displeasure, my body tingles in response to his dispassionate stare, nipples straining against my thread-bare tank top. This is embarrassing. No, it's beyond embarrassing—this is humiliating.
Readers should read this book….
If you enjoy the nanny/daddy trope, you'll the The Nanny Rules. It's a fun, sexy romance with imperfectly perfect characters,
What are you currently working on? What other releases do you have in the works?
I'm currently writing a romantic suspense called The Good Samaritan. I hope to have it published by the end of the year.

Thanks for blogging at HJ!
Giveaway:

I'm giving away 3 e-copies of Vow of Silence.
To enter Giveaway: Please complete the Rafflecopter form and Post a comment to this Q:

What's you're favorite trope and why?
Excerpt from The Nanny Rules:
"Fucking hell, Julia. I catch an early flight home to find some half-dressed woman making breakfast in my kitchen."
My sister's laughter does nothing to calm my foul mood.
"Take a deep breath, Brody, and chillax. Have you even read Amelia's resume?"
Of course, I didn't read it. As soon as I finished administering first aid, I cleaned broken glass and sticky orange juice up off my floor. Then I checked on Lily and we had a tea party before I headed to my office, where I promptly called Julia to ask her what the ever-loving-fuck was she thinking, abandoning my kid to some woman who looks like she stepped out of a Victoria's Secret catalogue.
I mean, come on… That woman cannot be qualified to take care of my daughter. What the hell was she thinking? Oh, I know exactly what she was thinking. I've told her to back off and let it go, but no matter how often she agrees to stop meddling in my love-life, she just keeps coming up with more creative ways to push her agenda at me. I've been tolerant because she's my sister. I love her to death, and I know she means well, but this time—this time she's gone too far.
"I left it on your desk."
My gaze strays to the manila envelope and my silence is the only ammunition Julia needs. Her sigh comes across the line and I can tell she's struggling for patience.
"Brody, we talked about hiring a nanny for Lily and you agreed—"
"Yeah, I agreed to hire Mrs. Doubtfire not the next contestant for Miss America."
"Are you seriously that big of a tool? You don't want to hire someone because she's beautiful? Discriminate much?"
"I don't want to hire her because I don't want a stranger living with me for the next four months, taking care of my kid."
Excerpt. © Reprinted by permission. All rights reserved.


Book Info:
Don't touch the nanny. It's one rule I'm most certainly going to break.
Since becoming a single father, I have two things that keep me sane—my daughter Lily and playing football for the NFL. But when my meddling sister hires a nanny without my knowledge, I'm not thrilled to come home and find the woman has taken over my house. Our instant attraction is one more complication I don't need in my life.
But my daughter loves Amelia, and I will do anything for that tiny munchkin. Even if it means walking around with blue balls most of the time. Why does the nanny have to be so sweet—and drop dead gorgeous? She's driving me crazy. Never in my life have I wanted a woman more.
I just need to make it through this season. I can do that. Hands free, of course. But then here's that moment, and I know she's thinking what I'm thinking and, well, yeah. Screw the rules…
Book Links: Amazon | B&N | iTunes | kobo |


Meet the Author: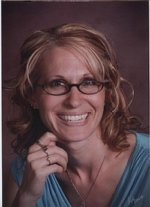 Melynda Price is a bestselling and award-winning author of contemporary romance. Her novels have finaled in and or won many awards such as the RONE, USA Today BBA, Golden Quill, National Readers' Choice, Write Touch, and New England Readers' Choice.
What Price enjoys most about writing is the chance to make her readers fall in love, over and over again. She cites the greatest challenge of writing is making the unbelievable believable, while taking her characters to the limit with stories full of passion and unique twists and turns. Salting stories with undertones of history whenever possible, Price adds immeasurable depth to her well-crafted books. She currently lives in Northern Minnesota with her husband and two children where she has plenty of snow-filled days to curl up in front of the fireplace with her Chihuahua and a hot cup of coffee to write.
Website | Facebook | Twitter | Instagram | GoodReads |