Today it is my pleasure to Welcome author
Whitney D. Grandison
to HJ!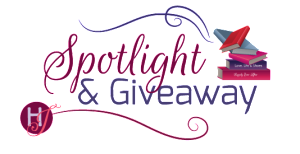 Hi Whitney and welcome to HJ! We're so excited to chat with you about your new release, The Right Side of Reckless!

Hi, thanks for having me!

Please summarize the book for the readers here: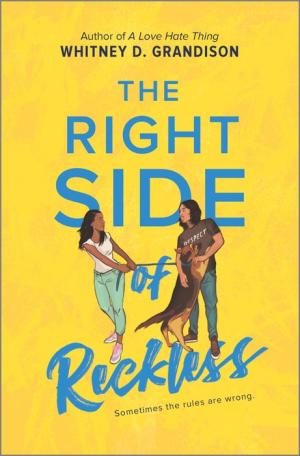 The Right Side of Reckless is a book about second chances and owning your voice. You have seventeen-year-old Guillermo Lozano who is fresh out of juvie trying to redeem himself to his parents and society. There's also sixteen-year-old Regan London who is under a lot of pressure from her father to choose a certain career path she's not in love with, as well as her star football player boyfriend who is ready to take that next intimate step. Both teens navigate their stressful worlds until they meet each other and collide—except, Guillermo is on probation and Regan's mother is his supervisor and she's absolutely against a friendship. It's a story of friendship, forbidden love, ownership of yourself, and some pretty cute cameos from adorable dogs.

Please share the opening lines of this book:
Fresh off the plane and I was already making trouble.
The security guard was staring at me like I was some type of criminal. He stood across from us as we came out of the gate into the terminal at the Akron-Canton Airport, and as soon as he caught eye contact with me, his brows pushed down and knitted together.
Please share a few Fun facts about this book…
The initial inspiration for this story was me wanting to see two teens of color in the bad boy / good girl trope in a setting much like the high school I went to. A lot of the plot lines drive from real experiences from Regan's dog, to their chemistry teacher, and to the feel of their neighborhood and school.
This is the first book in my Akron, Ohio universe, so in future books and non-related books set in Akron, you may recognize certain settings or locations.
 The original title for this story was A Lot Like Screwed-Up
Please tell us a little about the characters in your book. As you wrote your protagonist was there anything about them that surprised you?
Guillermo is a hot head, and as I wrote him, and even after, I really connected with his battle over his temper. There's been times when I've been antagonized and I've had to calm down and count to ten and try to rein it in.
Regan is a sweet girl who allows a lot of people to have say over her, and she's reaching her point where she realizes she's gotta speak up for herself.
If your book was optioned for a movie, what scene would you use for the audition of the main characters and why?
Gah, if this were a movie, I think I'd test for chemistry between the leads. So I'd go with one of the scenes where they're playing pool and it turns to steamy flirting.
He played pool meticulously, concentrating as he lined up each shot. He won the game in a matter of seconds, and it felt like he'd gone around the table in a calm blur.
I couldn't look at him when he was done, I was too busy pouting. How was he so good?
I felt him come up beside me, his presence demanding my attention. A look found a playful gleam in his eyes. "You were saying?"
What could I even say? He'd won, quickly and brutally.
"Fine." I pretended to huff. "What do you want?"
Guillermo looked thoughtful, and soon he was pulling out his phone and swiping the screen. Seconds later, an old familiar song began playing. "The Hokey Pokey."
Confused, I asked, "What?"
"I want to see you dance." The devilish grin he tossed me almost made me laugh, but I could tell he was serious. He held his hand out. "Give me your phone."
I took a step back and Guillermo took a step closer. "Huh?"
"You wanted me to post my loss on my page, but since I won, I want to post you doing a little dance for me."
My mouth dropped open. "You're not serious!"
He fiddled with his phone. "I won, and one thing about me, Regan, I always collect."
The atmosphere electrified and the humor was gone. I swallowed, unsure what I was feeling or how to react to it.
Guillermo furrowed his brows, losing his smile. "On second thought, you should go."
"Why?"
"Because I want to do something really stupid right now." He spoke directly to my lips.
"Stupid, huh?" My brain told me to leave, but my legs stayed planted where they were. Curiosity had me ready to risk it all.
His arms circled my waist and my feet left the ground as he lifted me up and set me on top of the pool table. Oh. He came close, inches from my lips. I could feel his breath across my skin. "Very stupid."
It felt like gravity wanted us closer, and I could feel us hovering just centimeters away from something that would be mind-blowing.
Reaching out a shaky hand, I caught a loose strand of his hair, coiling its silkiness around my finger.
Closer.
We were hypnotized by the charge between us and I could almost close my eyes.
Closer.
I'd been kissed before, but this was something I wanted to know about. What would kissing Guillermo Lozano feel like?
We were chest to chest, sharing the same breath, thoughts—this moment. His hot hands singed my skin, boiling my blood, sinking down to the bone. His devilish full lips were tempting, too tempting.
Closer—
I snapped out of my haze, suddenly remembering one major thing: Troy.
Jerking away, I rushed off the table and was halfway to the door when Guillermo shouted from behind me. "Regan, wait! I'm sorry!"
I didn't stick around to hear him out. I flew back to the front desk, where Daren was just coming in from his cigarette break.
What do you want people to take away from reading this book?
I want people to connect with the characters. I want people with tempers to learn with Guillermo about self control. I want people who tend to be passive to rise with Regan as she gains control of her voice.
What are you currently working on? What other releases do you have planned?
Currently, I am championing this release in the hopes of staying in this universe so we can have more books to this series.
Thanks for blogging at HJ!
Giveaway:

One finished copy of The Right Side of Reckless, to US entrants.
To enter Giveaway: Please complete the Rafflecopter form and Post a comment to this Q:

Do you believe in giving second chances, or that people can redeem themselves?
Excerpt from The Right Side of Reckless:
Guillermo

Fresh off the plane and I was already making trouble.
The security guard was staring at me like I was some type of criminal. He stood across from us as we came out of the gate into the terminal at the Akron-Canton Airport, and as soon as he caught eye contact with me, his brows pushed down and knitted together. His hand breezed over the Taser gun on his utility belt, while he stuck out his broad chest.
Sizing him up, I knew I could take him. He wasn't that big. But with the way my mother was looking at me, I knew it was better to ignore him.
He probably thought I was trouble. I was trouble…at least, I was before.
"Keep walking, Memo," my father said, shoving his carryon bag into my spine.
I stole a final glance at the security guard. He was still glaring at me.
Pendejo.
Like the diligent son I was now trying to be, I obeyed my father and kept moving, catching my younger sister, Yesenia, shrinking beside me.
Jostling through the airport, we made our way to the baggage claim, gathered our bags, and prepared to leave. Upon heading toward the exit, I was surprised to see Mr. Security Guard by the door. The glare was still on his face, but this time, he was shooting his dark steely gaze at some other guy.
Guess it isn't just me. For once.
I was used to this type of judgment.
The car service my father had arranged was waiting outside. Our driver was standing in front of a Honda Pilot, holding up a sign with our last name stamped on it.
My father quickly introduced our family before helping the man stow our luggage in the vehicle. At my attempt to help, my father shooed me away.
Having no choice, I handed him my bag, and then I got in the middle row beside my mother and sister.
"It's going to be okay, Memo, don't worry." Yesenia reached out and squeezed my hand gently.
I averted my gaze out the window, not seeing things her way.
"You should listen to your sister, she's right," my mother said.
Once the driver and my father finished packing the trunk, the driver took the wheel while my father sat in the passenger seat.
As soon as we were on the road, my father faced me with a serious look. "We're back now, Guillermo, and things aren't going to be like before. Understand?"
"It won't happen again," I said.
My father grimaced, as if he doubted me. With my mass of screwups, I didn't blame him. "Don't forget to call your probation officer first thing in the morning." He spoke with bitter disappointment laced in every word. "Remember, if you mess this up, it's back to jail for you."
I gritted my teeth. Back to juvie? Fuck that. "I know."
Two weeks in Mexico and nothing had changed.
They still hadn't forgiven me for what happened back in March. Hadn't even mentioned it to the relatives we'd just visited. I couldn't blame them. Unlike the times before, I had fucked up royally.
I stared outside for the remainder of the drive. Summer had slipped away while I was locked up. Now fall was here, a new season, a new beginning. It was seven fifteen at night, the sky above us a reddish orange as the sun sank lower on the horizon. Soon, the leaves on the trees would match.
We got off the highway and began to pass closing businesses as streetlights flickered on. I watched all this, trying to feel a sense of rebirth. A piece of optimism.
It didn't come.
Excerpt. © Reprinted by permission. All rights reserved.


Book Info:
They were supposed to ignore each other and respect that fine line between them…
Guillermo Lozano is getting a fresh start. New town, new school, and no more reckless behavior. He's done his time, and now he needs to right his wrongs. But when his work at the local community center throws him in the path of the one girl who is off limits, friendship sparks…and maybe more.
Regan London needs a fresh perspective. The pressure to stay in her "perfect" relationship and be the good girl all the time has worn her down. But when the walls start to cave in and she finds unexpected understanding from the boy her parents warned her about, she can't stay away.
The disapproval is instant. Being together might just get Guillermo sent away. But when it comes to the heart, sometimes you have to break the rules and be a little bit reckless…
Book Links: Amazon | B&N | iTunes | Kobo | Google |


Meet the Author:
Whitney D. Grandison is dedicated to telling stories about teens of color and teens in difficult but relatable situations. Some of her works can be found on Wattpad, one of the largest online story sharing platforms, where she has acquired over thirty thousand followers and an audience of over fifteen million dedicated readers. Outside of writing, she is a lover of Korean dramas, all things John Hughes, and horror films. Whitney currently lives in Akron, Ohio. She also the author of A Love Hate Thing.
Website | Facebook | Twitter | Instagram | GoodReads |