Today it is my pleasure to Welcome author
Annie West
to HJ!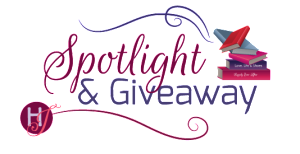 Hi Annie and welcome to HJ! We're so excited to chat with you about your new release, The Sheikh's Marriage Proclamation!

Helloo! Thanks so much for inviting me to stop by and talk about my new book. I'm waving a big hello from summery Australia.

Please summarize the book a la Twitter style for the readers here: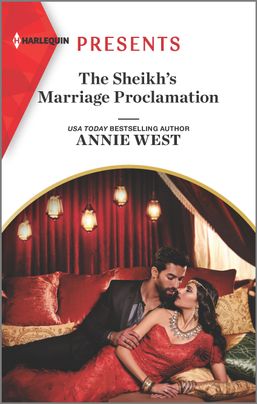 Fleeing a forced betrothal, Tara smuggles herself across the border, only to be accidentally delivered to autocratic Sheikh Raif of Nahrat. Discovering her desperate situation, Raif offers his royal protection. Forbidden attraction flares as an attempted kidnapping raises the stakes. Raif has one solution – to claim Tara as his bride!

Please share the opening lines of this book:
The truck stopped and Tara's pulse quickened. This was the part she feared. The dangerous part.
She could barely believe she was doing this, breaking the law, trying to enter a country illegally.
Escaping a country. That was more to the point.
Please share a few Fun facts about this book…
I wrote this book to the scent of a lovely candle called 'Arabian Nights' – perfect for conjuring ideas of sumptuous palaces and exotic oasis encampments.
Tara has some expertise in antique jewellery and gets a close of view of Raif's fabulous treasury. That treasury was inspired by both the grand treasury at Topkapi, the sultan's palace in Istanbul, and but a wonderful exhibition of jewellery from the Indian Moghul Empire that I saw on my travels. There's even reference to a stunning, decorated dagger with a massive emerald in the hilt, which you can see in the Topkapi treasury!
The scene where Tara and Raif meet (see snippet below) might be familiar to those of you who saw the Elizabeth Taylor film 'Cleopatra'!
What first attracts your Hero to the Heroine and vice versa?
There's a huge dose of sexual attraction. Plus an awareness of and appreciation for each other's determined character and strong personality. Raif is both intrigued and annoyed as he isn't used to anyone defying him. On the other hand Tara's concern to protect those who helped her makes him admire her. Tara isn't sure if she can trust him, which makes her growing attraction to him a real problem.

Using just 5 words, how would you describe Hero and Heroine's love affair?
Tempestuous, passionate, unexpected, tender, satisfying.

The First Kiss…
I loved the kiss scene so I'll share more than a snippet of it – keep reading for a longer excerpt below.
If your book was optioned for a movie, what scene would be absolutely crucial to include?
The scene where Raif and Tara meet is my favourite and one that absolutely would have to feature in a film version. Tara has been smuggled across the border to safety but the consignment she's in accidentally ends up in the sheikh's throne room. Raif is expecting a gift for his aunt and orders it to be unwrapped. He gets more than he bargained for.
'Open it,' Raif ordered.
Yunis knelt and untied the strips of fabric binding the cylinder. He murmured something beneath his breath that Raif couldn't catch, then slowly, as carefully as if it were made of spun gold threaded with precious jewels, he unwrapped the parcel.
A tasselled edge of pale gold caught the light. Now Yunis unrolled more, shuffling further away as the long carpet was revealed. Golds mixed with the pale colours of the desert sands, contrasting with indigo blues and deep purples.
His aunt would love it. The colours were her favourites and not usually chosen by traditional weavers. Raif could see the piece was beautifully made. Yet why the demand for privacy? Why take so long to unroll it?
The chamberlain obviously thought the same thing. Before Yunis could stop him he grabbed one side and yanked. The carpet unspooled with a thud and an unexpected flurry and Raif found himself staring down at bare limbs, a tangle of dark hair and huge, staring eyes.
The chamberlain jumped back, exclaiming. Yunis froze.
And still Raif stared.
She, for it was undoubtedly a she, wore a dress the colour of ripe raspberries. Or half wore it, for there seemed to be a lot of glowing golden flesh on display. Shapely calves and smooth thighs. Her breasts rose and fell beneath their scant crimson covering as she sucked in huge gasps of air. And still those eyes stared back at him.
Readers should read this book …
For an emotionally satisfying read, for sizzling sexual tension and for an escape to an exotic world where anything can – and does – happen!
What are you currently working on? What other releases do you have planned?
I'm just about to start a new book so I feel like the world is my oyster! Who knows what wonderful things are waiting around the corner in my next story?
For upcoming books, keep an eye open for 'Pregnant with His Majesty's Heir' in April/May. Think Cinderella, fish-out-of-water, royal romance and one night with consequences, all rolled into one bundle of fun! Then in September, it's 'A Consequence Made in Greece', about a passionate affair between a down-to-earth scientist and a jaded billionaire with deeply hidden scars, all set in the glorious Greek islands.
Thanks for blogging at HJ!
Giveaway:

Two readers will each receive a signed sheikh romance by Annie West in paperback format.
To enter Giveaway: Please complete the Rafflecopter form and Post a comment to this Q:

Since I'm at the stage of planning a next book, why not tell me a name you'd love to read in a romance novel? Who knows, you might provide inspiration!
Excerpt from The Sheikh's Marriage Proclamation:
Tara has been sheltering in Raif's palace, away from prying eyes. She ran from her cruel cousin, Fuad, the Sheikh of Dalkhur, who wants to force her into an unwanted marriage. Raif has warned her that she must stay out of public view but she makes a mistake and has sparked an international incident by appearing in public emerging from his private rooms. Now that her location is known and scandal is brewing, the Dalkhur authorities have demanded her return. Raif is torn between wanting to keep the peace with the neighbouring kingdom and wanting to protect Tara. They have just had a nasty scene with the Dalkhur ambassador and trouble is sure to follow as Raif refuses to hand her over against her will. Tension is high and tempers frayed.
'That was totally avoidable. Exactly what part of staying in the palace, out of the public eye, don't you understand?'
Raif looked into those clear green eyes, registered her flash of surprise, and felt anger ramp up.
Anger that he knew would be better directed at the bumptious ambassador or better still, Prince Fuad, pulling strings to secure his runaway cousin. Yet his ire rose like a living, breathing beast within him.
It should never have come to this. Hadn't he warned her?
The sight of Tara, alone and seemingly fragile, facing down their visitor, had clutched at something deep inside Raif. At one point her mouth had crumpled for a second before she'd thrust her shoulders back and confronted her cousin's emissary. Seeing that sign of weakness, Raif's belly had clenched and he'd had to force himself not to intervene and put himself between her and the ambassador.
That would have inflamed an already disastrous scenario.
This situation was fraught enough without him appearing as anything but impartial, in public at least. He might be supreme ruler of his own country but he trod a very delicate path, harbouring a foreign runaway. A royal foreign runaway.
Didn't she understand that?
The fact that he'd been forced to sit passively and allow that scene to play out had tested his endurance to the limit. Raif had wanted to take charge, deal with the ambassador and let diplomacy be damned.
His instinct to protect this woman was so compelling it went beyond a desire for justice and fair play. This was something different, more potent, and he didn't like it one bit.
'I didn't go out. Truly. I've stayed in the palace the whole time.' Her chin jerked higher but now, instead of applauding her feistiness, Raif didn't like her attitude. She had no cause to look at him that way. He'd been the one to stop her being dragged back to Dhalkur.
He took a slow breath and fought the seething fury inside.
'No. Instead you flaunted yourself on the Sheikh's private balcony, the place where rulers appear to their people at major celebrations.'
Her mouth sagged open and Raif had the satisfaction of knowing she hadn't deliberately sabotaged the secrecy surrounding her stay. But that was no comfort given the inevitable, severe repercussions.
He closed his eyes for a second, drawing on the reserves of strength that had seen him through years of diplomatic negotiations and ruling a country full of proud, opinionated, indomitable people.
It didn't help that when he looked down again Tara appeared put out as if he'd done something wrong, not her.
'I didn't know it was your balcony. No one told me.'
He shook his head. What did she want? Signs at every door for her convenience, explaining the purpose of each space?
'The fact that it was clearly visible to the public should have stopped you. How do you think the Dhalkuri authorities discovered you were here? You were seen. Photos were taken. The press is humming this morning with the story of the strange woman in the palace.'
'I'm sorry. I didn't realise. I was restless after days being cooped up.'
If she'd looked repentant Raif would have ended it there. He dealt pragmatically with issues, not wasting time apportioning blame. But Tara Michaels stared back at him as if he were at fault. As if a few days as his pampered guest was some sort of trial.
What more did the woman want from him?
She'd already got under his skin to an alarming extent. He thought of her when he should be working, or sleeping. He found himself thinking about that sultry mouth of hers and how it would feel on his skin. Which in turn made him feel guilty.
He almost heard his patience snap.
'I gave you an instruction and you disobeyed me. Don't you want my help?'
She drew herself up straighter, as if from just below his shoulder she could stare him down. Her hands jammed onto her hips in an attitude designed to provoke.
'I'm not your servant.' Her tone was fire and ice, lashing at his skin and drawing it tight.
Raif felt his hands clench at his sides and his teeth grind. 'No, you're my guest. My uninvited guest.'
For a second he saw something unreadable flare in her eyes but before he could decipher it she spoke again, her lip curling disdainfully.
'If I'm such a burden I'll leave. If you give me that passport you promised and show me the exit, I'll be on my way.'
Infuriating woman! As if she'd be going anywhere now. He'd had enough of her attitude.
She opened her mouth, no doubt to lambast him again and it was too much.
In one swift movement he wrapped his arm around her waist and hauled her against him.
There! He almost heard his body's cry of relief. As if he'd waited months to feel her against him instead of days. Her soft curves fitted perfectly in his embrace.
Her eyes were huge, her lips apart, but she didn't speak. Just looked up with something in her expression that sent a buzz of anticipation through him.
Raif waited a split second then surrendered to the force that had driven him since the moment she'd tumbled out of the carpet to lie so provocatively at his feet.
He bent his head and covered her mouth with his.
*
If she'd wanted to stop him she could have. Raif's grip was firm but not unbreakable.
Instead Tara stood where she was. She might even have leaned towards him, her palms to his chest for balance. The feel of his hot, honed body beneath her hands sent a tremor of excitement through her. But that was nothing to the impact of his kiss.
There was no hesitation. No fumbling to get the right angle. Nor was it punishing, despite his anger.
Raif kissed like he seemed to do everything else, decisively. With impeccable talent.
Perfectly.
Tara swallowed a sigh of pleasure as his mouth possessed hers. It was persuasion and invitation and such pleasure. Inevitably she responded.
How could she not?
For days she'd been acutely aware of Raif, not just as a protector, but as a man who drew her lonely body into tingling awareness. Even the warning voice of past experience, telling her that men weren't always as they seemed, died under his kiss.
This was better than any of her fervid imaginings.
Tara leaned closer, higher, hands fisting in his clothes and tugging him down to her.
The arm around her back tightened. Heat blossomed where she fitted between his thighs. Her wayward mind imagined them wedged together like this but without so many clothes, and suddenly she had trouble getting enough oxygen.
Raif's hand lifted to her jaw, her cheek. She felt the slight burr of calluses against her skin and shivered, her senses deliciously heightened. Long fingers pushed past her ear, into her hair, gripping, massaging, and delight whirled through her, making her shake and her knees loosen.
She inhaled the scent of male spice and sandalwood, absorbed the rich taste of him and needed more.
Her hands rose up the back of his head to tunnel through thick hair, clamping his skull and holding tight.
A low sound vibrated from his mouth to hers, a deep, murmuring growl of masculine pleasure. Tara's nipples peaked hard against him, heat drilling down to that needy spot at the apex of her thighs.
Is this why she'd felt so ready to stand up to Raif? Almost taunting him when she could see he was annoyed? As if she wanted to spur his anger till he snapped. As if she hoped he felt this electric spark too.
That couldn't be it. Her anger had been justified. He had no right to order her about.
And yet…
And yet her righteous indignation died as he swept her close and made her feel things she couldn't remember ever feeling.
Desirable. Cherished. Powerful. As if she could level mountains with a sweep of her hand. And lose herself utterly in this man's earthy desire.
Excerpts. © Reprinted by permission. All rights reserved.


Book Info:
Shielded by her enemy
Tempted by the forbidden…
Fleeing a forced betrothal, Tara Michaels escapes across the border, landing in Sheikh Raif's opulent palace. Their countries are enemies, and he's bossy and proud—but this charismatic desert king is offering her a luxurious safe haven…
Raif knows protecting Tara is risky, but he's entranced by her beauty—and she stands up to him when others dare not. Yet once her identity as his guest becomes known, his final option is one he never thought he'd take: proclaiming Tara as his bride-to-be!
Book Links: Amazon | B&N | iTunes | Goodreads |


Meet the Author:
USA Today Bestselling author Annie West loves writing passionate, intense love stories. She has devoted her life to an in depth study of tall, dark, charismatic heroes who cause the best kind of trouble in the lives of their heroines. Creating heroines who are a perfect match for those strong, stubborn men is one of her all time favorite things. As a sideline she's also researched dreamy locations for romance, from vibrant cities to desert encampments and fairytale castles. She lives on the east coast of Australia and her favorite things are books, good company, good food and travel.
Website | Facebook |