Today it is my pleasure to Welcome author
Nancy Naigle
to HJ!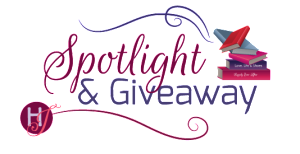 Hi Nancy and welcome to HJ! We're so excited to chat with you about your new release, THE SHELL COLLECTOR!

Hi! It's so good to be back again.

Tell us about the book with this fun little challenge using the title of the book:
The Shell Collector – Oh goodness, it's such a long title! Here we go…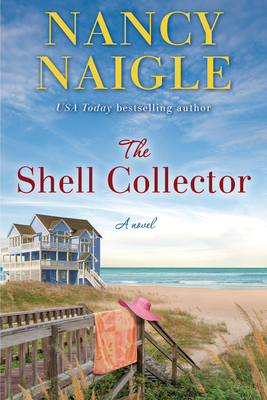 T – The Shell Collector
H – Happiness comes from within
E – Everyone's process is different
S – Share your gifts
H – Help a neighbor
E – Everyone knows everyone in a small town
L – Love is in the air
L – Laughter is good for the soul
C – Collecting shells
O – Ocean
L – Lay on the beach
L – Let others help you
E – Every day you have a chance to help
C – Children playing is a beautiful sound
T – The Wife
O – Often we overlook the obvious
R – Remember to interrupt worry with gratitude
Whew…that was some work, but lots of fun too.
Please share the opening lines of this book:
It was her nerves, not the December chill in the air this morning that made her shiver as they sat on the tailgate of his pickup truck. She pushed her palm beneath Jack's warm hand. He'd be leaving shortly.
Please tell us a little about the characters in your book.
Maeve is in her eighties. She was born and raised on Whelk's Island and she walks that beach collecting shells and searching for sea glass every day. She loves this town, and she doesn't miss a town meeting to insure someone is there to take up for this town and help maintain its wonderful small town ways.
Amanda was widowed two years ago. Her Marine husband deployed and didn't make it home. They were married on Whelks Island. She's moved her two small children there to a tiny fixer-upper bungalow to try to find a way to move on.
Paul is a veteran who is transforming ghost box stores into facilities that boards dogs in tourist towns, while also employing veterans and working to bring back retired military working dogs and help reunite the with their previous handlers. He's suffered great loss, and his work keeps him going.
There are few other fun characters that I can't wait for you to meet, like Denali and The Wife. Be sure to drop me a note after you read the story and let me know what you think.
Please share a few Fun facts about this book…
Fun Fact #1 – The Shell Collector was inspired by a true story about a woman on the Outer Banks who found a shell with a scripture written on it while walking along the crashing waves. She later found another shell, and a couple more over the years. She referred to them as her shells from her Angels by the Sea. Then as I researched that story it led to others including one about a woman in Florida who'd cast thousands of shells into the ocean with a happy sentiment on them and her phone number. People from all over called to let her know they'd received them. I couldn't let the idea go, and the story of the mysterious shells showing up on the beach at just right time with the right advice began to slowly come to life in my mind.
FUN FACT #2 – This book was listed in COUNTRY LIVING MAGAZINES's 32 Best Beach Reads of 2021! I love that magazine, so you can imagine my delight!
FUN FACT #3 – I grew up in Virginia Beach, so all those fun things that Hailey and Jesse do in the book were throwbacks to wonderful memories with my little brother. It was fun to write those scenes.
What first attracts your Hero to the Heroine and vice versa?
It's a reunion romance, so they'd known each other before.
It had been love at first sight for Paul when he first met Amanda, but that was years ago and he lost any chance with her when his best friend started going out with her. Amanda and Paul haven't seen each other in two years, and their reunion is unexpected.
The First Kiss…
Let's let the scene speak for itself!
"I love this song," Amanda said.
"It was playing the first time we met." Paul pulled her to her feet and spun her around. As they danced around the room, they belted out the words. She laughed so hard she could barely breathe. She hadn't danced in years, probably not since Jesse was born at least. Paul whipped her around, and the old moves came right back. He crossed hands and she skidded to a stop.
"Don't flip me!"
"Come on," he encouraged her. "We've done it a hundred times."
It was true. They did that move all the time, and they were good at it, but that was then. "That was two babies ago. No, I'll fall on my head."
He laughed and they moved back to safer steps to the rhythm of the song. After he spun her twice in a row, she fell into his arms and he dipped her, holding her there.
"Don't drop me," she whispered.
"You're always safe with me." He leaned and kissed her, and she kissed him back. There was nothing in her heart or mind but that very moment.
She traced her finger across his chest, then laid her cheek against it. His heartbeat was strong. Comforting.
He wrapped his arms around her and brought them both back to standing. They stood that way, face to face, arms around each other.
Then he leaned close and kissed her again. On the forehead.
Something clicked inside her. She pushed away and stepped back, plopping down into his desk chair. "Paul, this is moving so fast."
"It might seem like that, but, Amanda, I've always loved you."
She shook her head. "You said that. I love having you back in my life, but this is hard for me to wrap my head around. I've got two kids" She got up and walked to the window. "And you have all this. You're building new locations, and you have so much responsibility. Paul, you don't have to stretch your time thin for me. I'm doing okay."
"Amanda, this isn't some kind of guilt mission. My feelings for you are genuine. How can I prove that?"
She turned to him. "There's more than just my heart at stake here. Hailey and Jesse are finally getting their feet beneath them. What if you wake up and realize it's a mistake?"
"I won't."
"How do you know? What if it's too much? A family is a lot of work. You've got all those meetings set up across the country, and this work . . . it's important. Meaningful."
"Okay, I don't have any firsthand experience, but I was there with you and Jack. I remember how that was. I'll make the family work. I want that with you . . . more than anything."
If your book was optioned for a movie, what scene would you use for the audition of the main characters and why?
What an awesome question! It would most surely be the scene when Paul is running up on the beach, and Amanda and Paul see each other for the first time in over two years. Amanda's daughter mistakes him for her father at first. Here's a bit of the scene:
Amanda laid on the beach, just beginning to exhale and relax when a scream pulled her out of the zone.
Hailey? Amanda's heart pounded as she scanned the water. She'd only took her eyes off them for a moment. The ocean was dangerous. Frantic, she jumped to her feet.
Another scream. Another high-pitched pulsing sound.
Jesse stood at the water's edge with his trucks in his hands, staring back toward the beach. His tummy poked out as he watched, stunned.
Hailey ran, her feet pushing sand with each step, her arms out and fingers splayed as she moved.
Amanda raised her hand over her eyes. The silhouette of a man in an easy jog down the beach made her heart catch in her throat.
"Hailey!" Amanda spun, tripping in the twisting sheet beneath her. "Wait!" She struggled to her feet, trying to get traction in the deep sand. "What happened, Jesse?"
His mouth was in a soft O.
Amanda realized that it was Hailey screaming, and then it registered. She was screaming "Daddy" and running toward a man on the beach.
"Hailey!" The harder Amanda tried to hotfoot it down to the water's edge, the farther Hailey seemed to slip away from her. Amanda's chest burned. Daddy? "No. It's not . . ." She ran harder. "Hailey, stop."
The sun beat down in long streaming rays, hot and bright. Amanda tried to catch her breath. Is my mind playing tricks on me? If she didn't know better . . . but it couldn't be. Jack was gone. "It's not him." She slowed, trying to catch her breath.
Hailey screamed for him again. "Daddy!" Not a panicked scream, but a squeal of delight.
"Help. Hailey, stop. Please stop." She watched as Hailey flung herself at the stranger. Her arms wrapped around his waist, her face against him as if she were clinging for life.
"I'm so sorry." Amanda uttered the words, but her brain couldn't keep up.
"Daddy, I've been waiting," Hailey said.
The man squatted down, his knees dipping into the water as he put his hands on her daughter's shoulders. "Hailey?"
Hailey wrapped her arms around his neck. "I knew you would come back."
He placed his large hand across her back, raising the other with his palm up.
Don't you touch my daughter. Her breath seemed to solidify in her chest as she raced toward Hailey.
The man's eyes locked with hers.
She stumbled to a stop as the familiar face registered. She took a step back.
"Amanda." He stood, with Hailey still hanging on him. "It's you?"
She stood there, her mind metering off the scene. She knew it wasn't Jack, but she clung to his name, his face.
Just then Maeve came up to them, her hand tightly holding Jesse's. "What's happening?" Alarm etched her face. "I was coming up the beach from the house when—"
"I don't . . ." Amanda closed her eyes. Tears streamed down her face as she huffed, trying to catch her breath. She stepped back, shaking her head.
Paul Grant stood there looking at her.
"Oh my gosh." They were the only words she could string together. He looked the same. The hair, the tan. Wasn't like she hadn't seen him in just shorts and sweaty hundreds of times before. They'd been inseparable: her, Paul, and Jack.
"Amanda? I didn't know—"
Amanda snatched Hailey from him. She wrapped her arms around her, rocking her. "You scared me to death. Hailey, that's not Daddy." She breathed in the familiar scent of her baby's hair. "Don't ever run from me again. You're okay. Shh."
Hailey cried quiet tears. "I thought . . ." Her body lay against Amanda, soft like a rag doll.
"I know, baby." Amanda's heart ached for her. "It's okay."
If your hero had a sexy-times play list, what song(s) would have to be on it?
"What's Your Name" by Lynyrd Skynrd
"I'm on Fire" by Bruce Springsteen
"Unchained Melody" by The Righteous Brothers
"Faithfully" by Journey
"All Summer Long" by Kid Rock
If you could have given your characters one piece of advice before the opening pages of the book, what – would it be and why?
Oh gosh…I'd have told Amanda to trust herself.
And Paul, well I'd have probably told him to never give up on love.
What are you currently working on? What are your up-coming releases?*
I'm currently working on revisions for What Remains True which will come out next May, and final edits on The Wedding Ranch also coming out in 2022.
On the movie front, Hallmark Channel will premiere the movie based on my novel SAND DOLLAR COVE on June 26th. Of course, the book is always better so I hope everyone will pick up a copy of it and read it before the movie airs.
On the book front, my next release is the hard cover edition of The Shell Collector on September 8th and then the mass-market edition of A Heartfelt Christmas Promise on September 28th.

Thanks for blogging at HJ!
Giveaway:

$25 Amazon Gift Card so you can get a copy of The Shell Collector and Sand Dollar Cove!
To enter Giveaway: Please complete the Rafflecopter form and Post a comment to this Q: If you found a shell along the beach with a message written on it,
A) would you keep it OR B) toss it back where you found it for the next person to enjoy it too,
AND
C) would you tell everyone OR D) keep it a secret?
Excerpt from THE SHELL COLLECTOR:
Oooh…rather than just a teensy excerpt, I'd love to invite everyone to jump over to my publisher's website to enjoy the whole first chapter of The Shell Collector.

https://waterbrookmultnomah.com/sneak-peek-the-shell-collector-by-nancy-naigle/
Excerpts. © Reprinted by permission. All rights reserved.

Book Info:
Two years after her husband's death, Amanda Whittier has two children to raise alone, an abandoned dream of starting a business, and a fixer-upper cottage by the sea. She has no room in her life for anything else and little interest in moving on after losing the man she loved.
Paul Grant is a relative newcomer to the area, and his work with former military dogs needing rehabilitation has been good for the town. Though he loved once before, he's convinced he's not suited for romance and is determined to find meaning—alone—through his work and role in the community.
Widowed Maeve Lindsay was born and raised on Whelk's Island. Spirited, kind, and a little mischievous, she pours her life into the town. But she carries a secret that shapes her every move.
Together, these three souls find encouragement in the most mysterious places and discover a love that's bigger than their pain, healing their wounded hearts in ways none of them could have hoped for or expected.
Book Links: Amazon | B& N | iTunes | Google |


Meet the Author:
USA Today bestselling author Nancy Naigle writes hope-filled love stories set in small towns. If the name sounds familiar you may have read one of her thirty novels, or seen the novel adaptations on Hallmark Channel like Christmas Joy, Hope at Christmas, and The Secret Ingredient. She's also been the voice behind the Christmas in Evergreen novels for Hallmark.
New this year, The Shell Collector is set in a small town on the coast of North Carolina where mysterious inscribed shells are bringing peace and love to those who need them most, including widowed mother Amanda and heartbroken veteran Paul.
Stay up-to-date on all of Nancy's new book and movie releases, by signing up for her newsletter at www.NancyNaigle.com. You'll also find her event schedule and a few free downloads too.
Website |