Today it is my pleasure to Welcome author
Dani Collins
to HJ!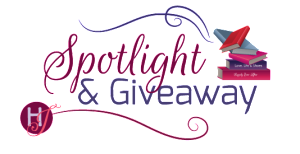 Hi Dani and welcome to HJ! We're so excited to chat with you about your new release, Untouched Until Her Ultra-Rich Husband!

Hi Sara, hi HJers!

To start off, can you please tell us a little bit about this book?: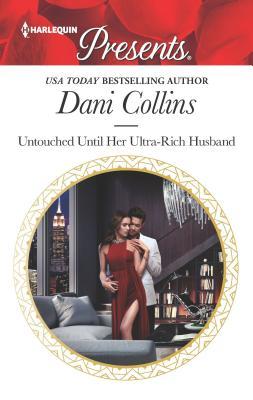 Sure!
About a year ago, my editor asked if I wanted to write a book with an *ultra* rich hero. One of my very favourite things about Harlequin Presents is the glamor and over-the-top wealth of the heroes so of course I said, "Yes!"
Gabriel becomes the world's first *trillionaire* when he inherits his grandmother's fortune, but when he travels to Singapore to collect it, he discovers there's a unique asset waiting for him: Luli – a Venezuelan beauty contestant turned computer coder. She's destitute so she locks Gabriel out of his grandmother's accounts to try to blackmail him.
It turns out his grandmother expected them to marry–so they do!

Please share your favorite lines or quote(s) from this book:
Initially Gabriel thinks Luli is a bot of some kind and thinks "Artificial intelligence was so delightfully passive-aggressive, always deferential when it was being obstructive."
Later, once he realizes what she's done with the accounts, he asks her, "What kind of person are you, Luli of the deceitful intelligence?"
This is a fun exchange too:
"Sex is firmly off the table?" she asked.
"I never force sex and I never pay for it. I am, however, open to enjoying it anywhere, including on tables."
What inspired this book?
My son had a schoolmate named Luli. The first time he mentioned her, I said, "I might have to steal that name!"
She's also a coder, and her family is from Venezuela so I lifted those things off her, too.
Within a couple of days of agreeing to do this book, I saw the book Crazy, Rich Asians at the drug store. The movie was coming out. I bought it and read it for inspiration (then saw the movie and loved it!) I decided Gabriel's grandmother would be Chinese, living in Singapore (because it's gorgeous!)
How did you 'get to know' your main characters? Did they ever surprise you?
My son is a computer programmer so I asked him a lot of questions about that side of it. I read up on beauty contests and learned there was a school in Venezuela (other countries, too) but that intrigued me. I started thinking about how Luli would come to be pulled into that world.
When Luli asks Gabriel about getting a fish, I was surprised, especially because he already had some. I didn't expect them to go on the African safari, either, but they did!
What was your favorite scene to write?
Honestly, I enjoyed every scene in this book because I *loved* going crazy rich on every page. But I loved how tender this one scene turned out – they're married and Gabriel has just brought Luli to Paris. She was housebound in Singapore and is now going into culture shock, especially because his life is so grand…
He didn't turn on any lights as they entered the massive room with the massive bed. She barely looked that direction or took in anything else. She was drawn to the primordial glow of the floor-to-ceiling aquarium.
She gasped, pulled forward by the muted burble to feast her eyes on the iridescent blues and neon pinks, the fierce reds and flashing yellows. Spots adorned long lacy tails that swished in slow motion while striped orange missiles darted into crevices in the colorful fingers of coral and swaying blades of sea grass.
She didn't know where to look and grew dizzy trying to take it all in. She wanted to lean against the glass, breath fogging upon it as she watched.
"You like?" His arm came around her waist and she leaned into him, overwhelmed, but this time in a way that was gentle and full of wonder.
"Your grandmother's pond only had koi. They were pretty, but nothing like this. It's so beautiful."
"Can you see the tub on the other side?" he pointed. "I'll run you a bath and you can watch the fish, then dream all night that you're swimming with them."
She wanted to laugh, but his arm around her felt so nice her own arms reached to encircle him on instinct, needing to cling to him for fear of going adrift.
"No one has hugged me since—" She couldn't remember. A long, long time ago. She welled up and began to shake.
"Shh." His hand offered a soothing caress against her ribs. "Keep it together, Luli. I'm useless with tears."
He wasn't, though. As she began to sob in earnest, he shifted so she was pressed fully to his front. He held her in a firm embrace that kept her from breaking into a thousand disjointed pieces and spoke against the part in her hair.
"It's okay. You're not in there. You're out here. Breathe."
What was the most difficult scene to write?
I always struggle with the ending scenes. I spend all those hours and words getting these people to fall in love, then I have to tear them apart! It's hard!
But I did laugh at this little bit toward the end. Luli is modelling with a sexy Italian and Gabriel comes to see her. He speaks to her assistant, Marco.
Thirty minutes later they wrapped. As she changed, she heard Gabriel ask Marco, "What the hell are they even selling with all that sex?"
Marco cleared his throat. "The handbag on the chair."
The resounding silence that followed told her what Gabriel thought of that.
Would you say this book showcases your writing style or is it a departure for you?
There's a lot of wry humour in this book and that is absolutely what I'm striving for when I write. It's not always easy or appropriate to the story, but in this case, Luli is quite tough despite being very sheltered and vulnerable. She stands up to Gabriel and he adores her for it. So I would say yes, this is a good example of a Dani Collins Presents.
What do you want people to take away from reading this book?
Love hurts, but it's worth it!
What are you currently working on? What other releases do you have planned?
I just turned in a Cinderella themed Harlequin Presents and I'm about to embark on a duet about a pair of estranged brothers.
Later this year, look for The Maid's Spanish Secret and Bound by their Nine Month Scandal. Those are both related to The Consequence He Must Claim (Book Two in my baby swap from a few years ago.)
Thanks for blogging at HJ!
Giveaway:

One signed copy of Untouched Until Her Ultra-Rich Husband anywhere in the world.
To enter Giveaway: Please complete the Rafflecopter form and Post a comment to this Q:

Did you see Crazy, Rich Asians? Did you read the book? I found them quite different, but both fun in their own way – what about you?
Excerpt from Untouched Until Her Ultra-Rich Husband:
"I understand you're both very much in love," Mr. Johnson said, making a facetious V with his lips.
"What…?"
"He's officiating our marriage." Gabriel leaned on the desk to affix his signature to the bottom of the contract in a firm scratch. He offered the pen to her. "Which is, of course, a love match and not a work-around for residency."
She opened her mouth, wanting to say she had come in here to discuss the contract, not sign it. Not do this.
But there was Mr. Johnson, waiting to issue her a passport and the right to enter the US. All she had to do was keep her mouth shut.
She pressed her lips tight and took the pen in fingers that felt nerveless and clumsy. Her scrawl was jerky and not the least bit pretty. In fact, she couldn't recall the last time she had written her whole given name.
Gabriel handed the document to the attorney then looked to Mr. Johnson.
Right there in front of Mae's desk, where Luli had stood a thousand times, she spoke vows to create a life with Gabriel, then signed another piece of paper and was pronounced his wife.
"You may kiss," Mr. Johnson said.
Gabriel was suddenly very close. Bigger. His eyes seeming to turn a dark, hunter green. He was asking her a silent question, one she couldn't interpret, let alone answer.
The heat of his palm settled against the side of her neck. The width of his chest blocked out the world while his head came down.
She had wondered about kissing. There had been one, a very long time ago. It had been wet and off-putting and—
Conscious thought disappeared as the smooth heat of his lips grazed hers, once, twice. It caused a buzzing sensation, almost ticklish. Maddening. She found herself pressing into her toes, rising so her mouth more firmly met his, soothing the crazed feeling and suddenly his lips were fully sealed over hers.
Surprise held them both still for one heartbeat. Then his mouth moved in a lazy, curious taste of hers, parting her lips with the movement. Fireworks detonated under her skin and exploded against her closed eyelids.
A gasp caught in her throat, but it was the shock of having so many sensations accost her. His faint taste of bitter, black kopi, the scent of his aftershave on his smooth cheek, the sweep of his tongue that somehow sent a wrecking ball into her middle and another into her pounding heart.
She splayed a hand over his chest. His kiss grew more devouring. She found herself squeezed up against the solid wall of his chest. His hard arms felt strangely good, if overwhelming. She was barely aware of what she was doing, moving her mouth against his out of instinct. Her arms unfurled to twine around his neck and she let her weight rest more fully against him as a drugged lassitude kept her in this wonderful place. She wanted to do this forever, mouth sliding against mouth, easing slightly then coming back with a deeper hunger. It was glorious.
He lifted his head and a noise of loss caught in her throat. His hands moved to her upper arms and he set her back a step, expression smoothed to something unreadable. He turned his head to look at Mr. Johnson. "Thank you."
It was like a bucket of cold water. Her head was still swimming, but she figured out that their kiss had been for the benefit of their small audience, not something that had affected him the way it had affected her.
"Collect your things," he said. "We'll leave shortly."
She nodded dumbly, not looking at anyone. It was starting to hit her that she had placed her future into the hands of a man with far more power than her mother's strident urging for her to win prize money or Mae's dictatorial demands.
Gabriel was master of everything he touched, including her. She had used up all her bravado yesterday—and played every card she had. Since then, she had actually discarded and folded a few. She had deactivated most of her insurance policies and had no doubt he would be able to hack into his own system within days. Then what would she be? Useless again.
And once again in a foreign land without a friend in the world.
Excerpt. © Reprinted by permission. All rights reserved.


Book Info:
The only woman to challenge him…
…is the only woman he'll marry!
Multibillionaire Gabriel Dean is so outrageously wealthy that when computer genius Luli Cruz uses her skills to hold his inheritance to ransom, her audacity simply amuses him! Innocent Luli needs Gabriel's help to avoid destitution. Gabriel's solution? He'll secure both their futures by marrying her! But sweeping wide-eyed Luli into his luxurious world, Gabriel discovers the chemistry with his untouched wife is priceless…
Welcome to the exclusive world of the ultra-rich…
Book Links: Amazon | B&N | iTunes | Kobo | Google |


Meet the Author:
Award-winning and USA Today Bestselling author Dani Collins thrives on giving readers emotional, compelling, heart-soaring romance with some laughter and heat thrown in, just like real life. Mostly she writes contemporary romance for Harlequin Presents and Tule's Montana Born, but her backlist of nearly fifty books also includes self-published erotic romance, romantic comedy, and even an epic medieval fantasy. When she's not writing—just kidding, she's always writing. She lives in Christina Lake, BC with her high school sweetheart husband who occasionally coaxes her out of her attic office to visit their grown children.
Website | Facebook | Twitter | Instagram | GoodReads |