Today it is my pleasure to Welcome author
Sheryl Nantus
to HJ!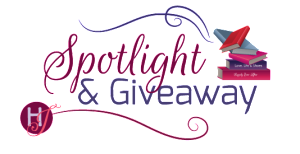 Hi Sheryl and welcome to HJ! We're so excited to chat with you about your new release, Warrior Nights!
Tell us about the book with this fun little challenge using the title of the book: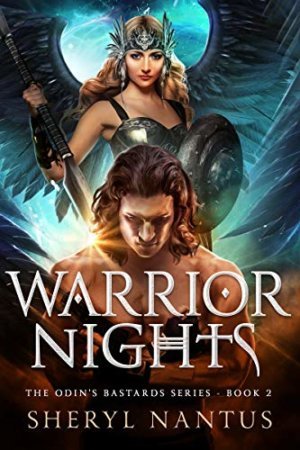 W is for: Winter, when most of the action takes place!
A is for: Assassin, a job you don't quit easily…
R is for: Roads that can be dangerous to drive on.
R is for: Romance, something we all need!
I is for: Instinct, which tells Liam who to trust.
O is for: OMG, what's going to happen next?
R is for: the Ridge, where our story takes place!
N is for: Nordic, which is where Valkyries come from.
I is for: Intrigue – what's going to happen next?
G is for: Geraldine, one very special librarian!
H is for: Hostages, who have to be saved!
T is for: Truck, the only way to get around.
S is for: Snow, of which there is plenty!

Please share the opening lines of this book:
A loud, rolling roar of thunder shocked Jack awake from a dead sleep. It took a second for him to identify it as harmless, holding back from grabbing the nearby pistol from the coffee table. He turned onto his back, the couch springs whining at his movement, and stared at the ceiling, taking long, deep breaths to calm his racing heart.
Please share a few Fun facts about this book…
Snow, snow, snow! If you've never walked in snowshoes, you'll learn in this book!
And how to use them as weapons…
Librarians are powerful people!
Small towns hold the biggest secrets!
Marie is based on Abbie Mills, the Sheriff from the Sleepy Hollow television series!
This is my 20th published book, believe it or not!
Was there a scene in this book that was harder to write than others?
Not to give anything away, but there's a spot where a major decision is made by one of the characters without discussing it with the other. That's Not Good, needless to say! I fought with trying to figure out how to make it work and keep them in character, despite the ongoing conflict.
Excerpt:

"Liam…" She choked up.
"Don't cry for me, Kara. I'll see you soon—either in Valhalla or Helheim."
A soft click signaled he'd turned his radio off, leaving her in silence.
Her angry shout echoed off the trees.
"Son of a bitch!" She yanked off the helmet and threw it down as hard as she could. It bounced off the hard snow and rolled along, coming to rest in the ditch left by her tracks.
Excerpt. © Reprinted by permission. All rights reserved.

What do you want people to take away from reading this book?
That no matter how bad you think you may be, you can change for the better. There's always hope and love helps make it easier.
Thanks for blogging at HJ!
Giveaway:

eBook: Warrior Nights (Odin's Bastards #2) by Sheryl Nantus
To enter Giveaway: Please complete the Rafflecopter form and Post a comment to this Q:

We all know Thor is one of the most beloved Marvel characters and in Norse mythology – but there's others, such as Valkyrie, Heimdall and Odin. Which one of these do you like better than Thor? (as if it were possible…)
Book Info:
Liam Wolfson, the professional assassin, is dead. His new persona, Jack Hammerson, lives in a small town in Colorado, happy helping out as many of the townsfolk as he can. It's his way of working toward some kind of redemption for his sins. Until one night when an amnesiac woman falls into his arms, calling out his old name…
Kara remembers nothing about her previous life, only brief glimpses of an old lover and their time together… but she knows her fate is entwined with Liam's. Then there's the familiarity with all things Valkyrie and Valhalla. She worries she might be going crazy.
Liam has worked hard to hide all traces of his old life, but Kara rips old wounds open as their old feelings for each other come rushing back. But it's not just Kara who's come to town looking for answers. When mercenaries arrive looking for Liam, he'll need Kara to remember what she's capable of if either of them is going to survive…
Book Links: https://entangledpublishing.com/warrior-nights.html


Meet the Author:
Sheryl Nantus is an award-winning romance writer published by Entangled, St. Martin's Press/Swerve, and Harlequin's Carina Press.
When she's not writing about hunky heroes, she is sipping tea, playing board games and writing haiku.
A total fangirl at heart, she met her husband through an online fanfiction community and currently lives in Pennsylvania.
Facebook | Twitter | Instagram | GoodReads |