Today it is my pleasure to Welcome author
Barbara Wallace
to HJ!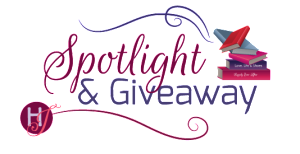 Hi Barbara and welcome to HJ! We're so excited to chat with you about your new release, Winter Wedding for the Prince!

Hey everyone! Great to be back again this month. Merry Christmas.

Please summarize the book for the readers here: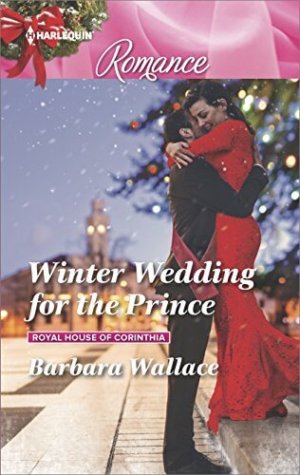 Winter Wedding for the Prince is Book 2 of the Royal House of Corinthia series. It's Prince Armando's story. (His sister Arianna was the heroine in Christmas Baby for the Princess.)
Having lost his wife, Armando is convinced his time for love has come and gone. Still, as the future king, he needs to marry and produce an heir, so a political union seems the best solution. He's even found the perfect candidate.
But just when he finalizes the arrangements, he finds himself under a mistletoe with his former sister-in-law and best friend, Rosa Lamberti. After a disastrous first marriage, Rosa too isn't in the market for romance, or at least she wasn't until Armando kisses her.
That one kiss changes everything. Now she's falling for him, and Armando's falling for her. There's only one problem….Armando's duty bound to marry someone else.

Please share the opening lines of this book:
"Then, after the children finish their sing-along, Babbo Natale will arrive to distribute presents. We were lucky enough this year to get each child something from their wish lists, even the girl who asked for a dragon and one thousand chocolate cookies. The internet is a wonderful thing." Rosa Lamberti looked up from her paperwork. "Are you even listening?" "
Please share a few Fun facts about this book…
The book picks up shortly after the end of Christmas Baby for the Princess, and features the wedding of Max and Arianna. You don't have to read the first book to enjoy this one, however.
Most of the Corinthian traditions are either made up or stolen from neighboring Italy. My apologies to my Italian friends.
Darius, Max's best friend from Christmas Baby also appears in this book.
I wrote this entire book with a photo of the Tuscan mountains in front of me – they were my inspiration for the view from the women's shelter.
Finally, the dress on the cover, looks exactly like what my full-figure heroine wears in the novel!
Please tell us a little about the characters in your book. As you wrote your protagonist was there anything about them that surprised you?
When I created Rosa, I wanted someone who was beautiful and full-figured, who is only now realizing her full potential. She's definitely strong, having been in a verbally abusive marriage for years. When she put on that red dress for her date with Armando, it's also the start of her blossoming. The more I wrote her, the more backbone she developed. She's going to make a great queen.
Armando is so loyal to his crown. Like his sister, he was marked by his mother's early death, and his father's subsequent depression. It made him even more dedicated to serving his country. I initially thought he would be quite tragic and dark, but he surprised me. Rosa had a way of bringing out his lighter side. He's still serious, but he's also quite romantic.
If your book was optioned for a movie, what scene would you use for the audition of the main characters and why?
You always ask me this, and I never know what scene to pick!
I think I would use the scene right after they meet Armando's prospective bride, Mona el Halwani.
"Of course they were. No doubt the mythical Mona would be extremely dedicated to bettering Corinthian society, including helping Christina's Home. Next year, she would be the one working by Armando's side. While he left Rosa behind.
She pressed a fist to her midsection. Lunch truly wasn't agreeing with her. What started as a burning sensation had grown to a full-blown knot that stretched from her breast to her throat.
"Do you feel all right?" Armando asked. "You've been pale since lunch."
"Too much spicy food. My stomach wasn't expecting such an exotic lunch."
"Are you sure that's all?" he asked, turning in her direction.
Rosa hated when he studied her like that, like he could read her mind. She could almost feel his blue eyes reaching through her outer layers and into her thoughts. "I—"
The elevator doors opened, saving her from trying to tap-dance in close quarters. Quickly, she stepped out into the lobby. "Why would there be something else?" she asked once she was safely a step or two ahead. "Can't a woman have a problem digesting spices?"
"Of course. She can also be hurt."
How was she supposed to respond to that? "could she say that didn't sound jealous and possessive? "I don't know what you're talking about," she said.
"I think you do." His fingers caught her wrist, stopping her from going farther.
In the center of the lobby stood an indoor fountain, ruled over by a small marble cherub. Maintaining his grasp, Armando tugged her toward the fountain edge, where he took a seat on the marble wall. "I think we should talk," he said, pulling her down next to him. "I know why you're upset, and I understand."
"You do?" Rosa doubted his did. How could he, when she wasn't 100 percent sure why she was reacting so strongly herself.
What she did notice was how the marble beneath them made her more aware of their close position than usual. She could feel Armando's body warmth radiating against her leg, even though the only parts of them touching were his wrist on her hand. And, she realized, looking down, that was no longer true.
Looking up again, she came eye to eye with Armando's gentle expression.
"Christina's Home," he said. "You're worried what will happen if Mona gets involved with the program."
Perhaps he understood after all. "It's just that you and I worked so hard to build something together…"
"Which is why I want you to know that I understand, and I promise—" Rosa gasped as he reached up to cradle her face between his hands "—I will never let anything, or anybody, take away your sister's legacy."
Christina, of course. What had she been thinking? She gave him a smile anyway, since his reassurance was well intentioned.
When he smiled back, an odd squiggling sensation passed through her.
"Good," he said. "I'm glad, because you know how much I would hate for you to be upset."
Smile softening even more, he fanned his thumbs across her cheekbones. "I would be lost without you, you know."
He held her cheeks a beat longer before getting to his feet. "Now that we've settled that, do you feel up to driving?" he asked.
"Absolutely," she replied.
As soon as Armando started toward the front door, however, she pressed her hand to her stomach to quell the odd quivering sensation that had sprung up."
What do you want people to take away from reading this book?
Hopefully, when readers finish the story, they have a warm, fuzzy holiday feeling. That's what I was trying to capture through this book. The romance and joy that comes with Christmas.
What are you currently working on? What other releases do you have planned for 2016?
I'm actually working on a secret project that will keep me busy for a few months in 2017. However, I will be back on shelves in November 2017 with a new Harlequin Christmas romance. It's a continuity with new Harlequin author, Nina Singh.

Thanks for blogging at HJ!
Giveaway:

I'll give away a copy of the duet – both Arianna's and Armando's stories – to one lucky person.
To enter Giveaway: Please complete the Rafflecopter form and Post a comment to this Q:

Who's done their holiday shopping? (And if you are, do you want to finish mine?)
Excerpt from Winter Wedding for the Prince:
Armando looked around, saw several of the youngest ones watching their interaction, and released her hand. "Why didn't you tell me?" he asked.
"Because…" She didn't finish. The anguish in her eyes answered for her, and it nearly kicked the legs out from under him. "It's in the past. What does it matter now?"
It mattered to him. If he had known, he might have done something. Stopped it somehow.
All those nights discussing the shelter… He'd thought Rosa's passion lay in memorializing her sister, but he'd been wrong. While he had been waxing sympathetic about the women they were helping, Rosa never said a word. How long had she suffered? Why hadn't he or Christina noticed? Were they so caught up in their own worlds they missed the signs? Or had Rosa been skilled at hiding them? His stomach ached for wondering. The strength it must have taken for her to walk away, the courage.
He took a good long look at the woman he'd been calling his right hand these last three years. She looked the same as always, and yet it was as though he was seeing her for the first time. What else didn't he know about her?
Suddenly he wanted to be free of the party so the two of them could talk. He had so many questions. Before he realized, he was taking her hand again. The anguish flashed in her eyes again. "Armando…" she pleaded.
Fine. He wouldn't push her right now. That didn't mean the conversation was over. He had too many questions—was too angry and ashamed of himself—to let the subject drop. "Just tell me one thing," he asked. "Did Christina know?"
She shook her head. "No."
In a weird way, he found himself relieved. He wasn't sure how he would feel if he'd discovered Christina had known, but apparently Rosa had suffered in silence. If only he'd known…
Someone tugged on his hem of his jacket. "Babbo, Babbo, Babbo!"
Damn this costume. Biting back a sigh, he instead turned to see what his visitor found so urgent.
A pair of blond pigtails and giant brown eyes looked up at him. Armando recognized the girl from earlier, a five-year-old named Daniella who had gotten a circus play set. In fact, she held one of the set's plastic elephants in her hand. Quickly he cleared his voice. Wasn't the child's fault she'd interrupted an important moment. "Ho, ho, ho, Daniella. You're not trying to get another early present out of me, are you?" he asked, hoping his voice sounded lighthearted.
The little girl shook her head. "You're standing under the mistletoe."
What? He looked up and saw the familiar sprig of white berries dangling from a ceiling panel. "And you want a kiss from Babbo, is that it?"
Again, Daniella shook her head. "You have to kiss her," she said pointing behind him. Slowly, he turned to Rosa, whose hand he still held. Which was the only reason she was still standing there, if the look on her face was any indication.
His eyes dropped to her lips, causing his pulse to skip. He hadn't kissed a woman since Christina's death.
Meanwhile, some of the older children who had been standing near the refreshment table figured out what was happening and began chanting in a singsong chorus, "Babbo's under the mistletoe. Babbo's under the mistletoe." The little devils. The lot of them were old enough to know his true identity, too. Probably thought it would be funny to make the prince kiss someone. He looked back at Daniella.
"Aren't I supposed to kiss the person who caught me under the mistletoe?" he asked. A quick peck on the little girl's cheek to quiet everyone.
"No. It has to be her. She was the one standing with you."
"Kiss her. Kiss her," the other children started chanting. Didn't they have parents to teach them how to behave?
"Babbo has to leave to go back to his workshop," Rosa said. In the short time since he'd turned toward her, her expression had transformed from wanting to flee to sheer terror. Armando's ego winced. Surely the idea of kissing him couldn't be that terrible?
"Daniella is right, signora," he said. "Tradition is tradition. You wouldn't want to break tradition, would you?"
"I—I suppose not." Her gaze dropped to her feet. She had very long lashes, he realized. Reminded him of tiny black fans.
"Good." It was only one small kiss. The two of them could argue about its awkwardness tomorrow morning.
Still holding her hand, he slipped his other arm around her waist and pulled her close. It was, he realized, the first time he'd ever put his arms around her, and he discovered her body was as pleasantly soft and curvy as it looked. The swell of her behind rested just beneath his splayed fingers, and it seemed to dare him to slip his hand lower. Instead, he focused on her lips, which were apparently as dry his mouth had sudden become, because she was running her tongue across the lower one. Her lips looked pleasantly soft and full, too.
"Kiss her. Kiss her," the children chanted.
He dipped his head.
Excerpt. © Reprinted by permission. All rights reserved.

Book Info:
Crown Prince under the mistletoe
Crown Prince Armando's belief in love died along with his wife, but duty dictates he must remarry! He enlists royal assistant Rosa Lamberti to help him find a suitable candidate, but a sizzling kiss under the mistletoe with Rosa awakens feelings Armando thought long buried
After a difficult divorce, Rosa had sworn off men, so she's shocked to realize she yearns to be Armando's bride! This Christmas, will Rosa get the best gift of alla second chance at love, with Armando?
Book Links:

Meet the Author: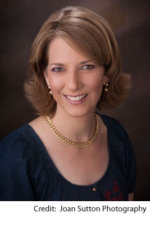 Best-selling author Barbara Wallace is the author of 19 romances. Since 2009, her books have been sold around the world. She loves romance, especially the sweet, classic stories of Harlequin's Romance line. She hopes everyone picks up a Romance novel at least once in their life. When she's not writing, you'll find her in New England with her husband and bevy of rescue cats. The two of them have one son, who recently graduated college and is off on his own.
Website | Facebook | Twitter | GoodReads |