Today it is my pleasure to Welcome author
Mimi Jean Pamfiloff
to HJ!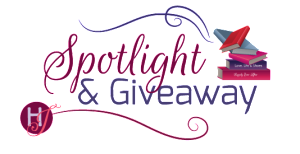 Hi Mimi Jean and welcome to HJ! We're so excited to chat with you about your new release, Wish!

Thank you for having me back, Team HJ! Hello to all the readers out there wishing to find their next great read!

Tell us about the book with this fun little challenge using the title of the book: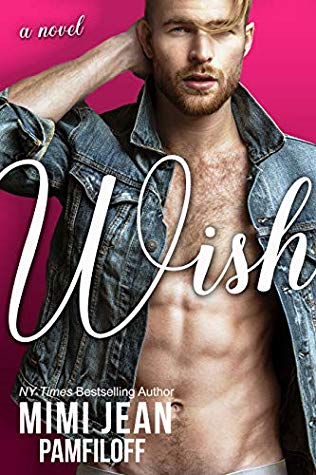 Oh! This game is way funner with a short title. LOL. (Mine are usually a little long, i.e. The Librarian's Vampire Assistant.) Here goes!
Woman with a dream finds an…
Interesting bottle at a thrift store with a note inside…
Saying she gets to make one wish so make it count. She thinks it's a big joke until a…
Hot man in a suit shows up, demanding she makes her wish.
Please share the opening lines of this book:
"Hey! What the hell?" I glare at the back of a tall man as he walks away with my find.
I can't believe he just took it right from my hands! If it wasn't for his hurried strut across the lawn, I would go after him.
Please tell us a little about the characters in your book.
Oh boy. This is always tough. (I never want to give anything away.)
Umm… Okay. Ginnie is our heroine, living in Albany NY, trying to get over a very bad break up. Basically, her boyfriend convinced her to quit her job and pursue her dream of being a full-time artist. Everything falls apart when he cheats on her. With bills to pay, she decides she's not going to give up her dream. Needless to say, Ginnie is a fighter, independent, and a little on the stubborn side.
Our hero, who we'll call Mr. Wish, is an enigma. He seems to appear out of thin air and know things that are impossible to know (like what Ginnie does with the bottle). And despite his fairy tale good looks—dark red hair, short beard, and stunning blue eyes—there's a vibe about him that tells us there is way more to his story. Perhaps something dark? Ginnie isn't afraid of him, not exactly. She's afraid of how he makes her feel. It's like she was meant to cross his path.
Please share a few Fun facts about this book…
1. I wrote my first poem since high school for the opening of the book. It's kinda goofy, but hey, gotta try new things!
I wish you smiles.
I wish you laughs.
I wish you a good read that will last and last.
Because when the moonlight is thick and you cannot sleep
We turn to our books to find our peace.
– Mimi
I originally intended to write this book as a fantasy, but then when I got to plotting the story, it felt too easy. (A genie in a bottle has been done quite a few times.) So I went for something completely different. It'll hopefully keep you guessing while you're drooling over Mr. Wish.
3. The hero was originally going to be a tall, dark and handsome dude, but when we were looking for photos for the cover, I found the one you now see. I loved it! So now the hero is a redhead!
What first attracts your Hero to the Heroine and vice versa?
Ginnie definitely notices those piercing blue eyes and his sensual lips first. But the real attraction comes when she starts to believe that meeting him was no accident. There's a special connection between the two. Later, we'll find out why.
For Mr. Wish, we're never really sure what he's thinking because he's such a mystery. But we do find out that Ginnie is the first woman who seems completely uninterested in being granted a wish. She doesn't want his money or gifts, and he finds this very intriguing.
The First Kiss…
I love this scene because the first kiss is something the hero never finds out about:
"I don't remember the last time anyone did something for me," he adds.
How sad. "Well, maybe they want to, but you don't let them." Just a wild guess.
"Perhaps," he grumbles and nods off quietly.
"Mr. Wish?" I whisper to be sure he's asleep.
He doesn't respond, but his broad chest is rising and falling in a steady rhythm.
I slowly pull my hands away and stare down at his face. He's so damned beautiful I can hardly stand it. But unlike before, when I wanted to know his story, now it feels like a need.
Who is this gorgeous man? And why am I suddenly wanting to come clean about my real wish? No, I don't mean having him deliver my groceries, although, that wouldn't be so bad if it were part of a bigger package. A romantic relationship sort of package.
I eye his lips.
I know I shouldn't. I really, really know, but I can't help myself. I lean down and plant a gentle kiss on his resting mouth. His lips are soft and silky, and I can only imagine what it would feel like if he were giving kisses rather than me stealing one.
"Glad I could help," I whisper.
If your book was optioned for a movie, what scene would you use for the audition of the main characters and why?
I love this scene because it's the beginning of the hero and heroine's real relationship. It's right after Ginnie and her best friend try to get rid of the bottle that had the note inside, granting her a wish. The two kill the bottle and bury it in the backyard:
I zombie march to the kitchen to start coffee.
"Think you can get rid of me so easily?" says a deep, smooth voice near the back door.
"Holy crap!" I jump in place, almost losing my balance. It's bottle man. "Where the helldyou come from?"
From the looks of him, I'd say a photo shoot for Armani—sleek black suit tailored to perfection around his large male frame, a crisp light-blue shirt that matches his eyes, and a royal blue tie. His beauty is unreal. Wait. Maybe I'm dreaming. Men as good looking as that don't pop into your kitchen.
With a displeased gleam, he scratches the auburn stubble on his chin and ignores my question. "You know why I'm here. Don't you, Ginnie?"
"Not really, but right now my biggest concern is trying to figure out if you're real." If he is, then what should I do? Because that would mean there's a strange man in my kitchen, and I'm just standing here like an idiot, checking him out.
Do something, Ginnie. I flash a glance at the knives sitting a few feet away on the kitchen island in their wooden block.
"No need to arm yourself," he says, reading my thoughts. "I'm perfectly harmless."
"You'll have to excuse me, but I'm not in the habit of trusting men who break into my house." I suddenly realize that my heart feels like it's trying to beat its way out of my chest, though I'm not entirely sure it's out of fear.
"I didn't break in. I walked in. Because you do have the habit of leaving the back door unlocked."
Really? Dammit. I need to be more careful. "Well, feel free to leave the way you came."
"Ah, but you and I have some unsettled business." He walks over to my coffee maker, on the counter next to the sink, which is already done brewing. He grabs my favorite daisy mug from the cupboard behind him as if he's been here a million times. Perfectly at home. Like he belongs here. With me. He sets the mug next to the coffee machine and adds a splash of creamer from the fridge, followed by two sugars.
If your hero had a sexy-times play list, what song(s) would have to be on it?
My readers know I LOVE playlists and do them for all of my books. Because Ginnie finds the bottle in a thrift store, I just had to include my favorite Macklemore song. LOL
If you could have given your characters one piece of advice before the opening pages of the book, what – would it be and why?
I would definitely tell Ginnie not to work so much and to try not to drool so hard over Mr. Wish. LOL.
I would have told Mr. Wish to smile more often. Brooding men are hot, but he takes it to the extreme sometimes. Haha!!
What are you currently working on? What are your up-coming releases?*
I'm working on WINE HARD, BABY (OHellNo #6), the story of a rough-around-the-edges cowboy who pursues a woman who's his polar opposite—an accountant that works at a winery. It's a delicious disaster in the making (enemies to lovers are my favorites to write!).

Thanks for blogging at HJ!
Giveaway:

One signed copy of WISH, plus a WISH keychain and a teeny, adorable wishing capsule!
To enter Giveaway: Please complete the Rafflecopter form and Post a comment to this Q:

If you met a man who claimed he could grant you one wish, would you think he was bonkers or would you figure you had nothing to lose and go for it?
Excerpt from Wish:
The next morning, I'm working in my garage when I hear the doorbell ring. My heart races with excitement.
Is it him? Is he here to collect the bottle and read my wish? I rush to the front door and glance through my peephole. It is him! My stomach does a little jitterbug, and I take another look, just to be sure. Man, this guy is smokin'. The prominent cheekbones, the sensual lips, the smoldering blue eyes. I'm not a huge fan of gingers, but Mr. Wish is the best-looking man I've ever seen in real life. He's also the sort of tall that makes you want to grow some claws, climb him, and hang on while he—
Ding-dong!
Oops. Door. I unlock the deadbolt and try to stay calm as his full body comes into view. Today he's wearing low-slung faded jeans that hug his manly thighs. His black T-shirt caresses the swells of his prominent chest and muscular biceps.
I fluster immediately. "G-good morning, Mr. Wish. Did you come to collect the bottle?"
"You really think you're the first person to try this trick?"
My heart starts pounding against my rib cage as he drills into me with his intense gaze. I'm guessing he somehow knows what I wished for. But how? The bottle is still sitting on my counter with the note inside. I just saw it as I came out of my garage and passed through the kitchen. I don't know, but I intend to find out.
He adds, "Clearly you were never meant to find the bottle, an error I'm going to rectify."
"Wait. Are you pulling the plug?"
"Your time is up, Ginnie. More than up." He holds out his hand. "Bottle. Give it over."
"Wait a second. That's not fair. I gave you my wish. I followed the directions—okay, except for the fact I was a little late, but you seemed okay with that yesterday. As for this whole thing about me not being meant to find the bottle, I'll remind you that I found it twice in two days." Or maybe it found me?
He frowns, his reddish brown brows knitted tightly together. "Twice?"
"You grabbed it out of my hands at that garage sale, remember?" I say.
"That was you?"
"Yes, and it was me who wandered into a thrift store the next day and found it again. So say whatever the hell you want, but I think I am the right person."
He rubs the whiskers on his jaw, producing a bristly sound. Then he drops his hand. "I'm sorry, but I've given you every opportunity to make your wish. It's time to move on, so keep the bottle if you like, but I won't be returning. We're done here."
So the bottle isn't that important. Otherwise, he wouldn't be leaving it behind.
He turns toward his car.
"Hey! Where the hell do you think you're going?" I run outside, cutting around and stopping him in his tracks with a palm pressed firmly on his…on his… Damn. His chest is hard. And warm and—Suddenly my skin feels hot and hypersensitive. My lungs can't quite grab enough oxygen. "I-I want my wish."
"Your wish is against the rules," he growls.
"How so?"
"It can't involve anyone else. It must be for you and you alone."
"Ha!" I hold up a finger. "But it is for me and me alone."
"It involves another person—me—and the answer is no."
Excerpts. © Reprinted by permission. All rights reserved.


Book Info:
From New York Times bestseller Mimi Jean Pamfiloff comes a sexy standalone Billionaire Romance.
My ex was a con artist who left my life in shambles. But am I going to let that break me? No.
I've got a plan. It's a long shot, but with some hard work, I'll pull my life back together.
Only, just as I'm in the thick of it, I find an unusual bottle with a note inside: "You get one wish. Make it count."
Har har. Someone's idea of a joke?
Apparently not.
And nothing could prepare me for the screamin' hot man with piercing blue eyes who shows up at my door. He says the note is his and he wants to give me true happiness. Money is no object. A wish granted from a billionaire.
Uh, is he for real? And why me?
I should slam the door in his sex-god face, because this guy has trouble written all over him. But the more time I spend with the demanding, arrogant man, the deeper I get into a twisted history that pulls at my heart.
Suddenly I do have a wish… Him.
Book Links: Amazon | B& N | iTunes | Google |


Meet the Author:
MIMI JEAN PAMFILOFF is a New York Times bestselling author who's sold over one million books around the world. Although she obtained her MBA and worked for more than fifteen years in the corporate world, she believes that it's never too late to come out of the romance closet and follow your dreams.
Mimi lives with her Latin lover hubby, two pirates-in-training (their boys), and their three spunky dragons (really, just very tiny dogs with big attitudes) Snowy, Mini, and Mack, in the vampire-unfriendly state of Arizona.
She hopes to make you laugh when you need it most and continues to pray daily that leather pants will make a big comeback for men.
Website | Facebook | Twitter | Instagram | Goodreads |