Today it is my pleasure to Welcome author
Maria Vale
to HJ!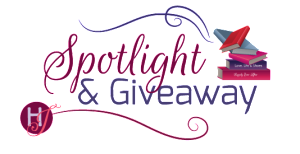 Hi Maria and welcome to HJ! We're so excited to chat with you about your new release, Wolf in the Shadows!

Hey there wild hearts!

Please summarize the book for the readers here: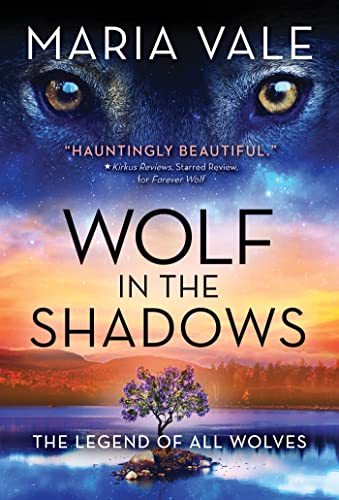 For her whole life, the powerful men surrounding Julia Martel, expected her to be exquisitely inconsequential. They coddled her, directed her. And they took her for granted. After her uncle's latest attempt to destroy the Great North Pack, she finds herself guarded by the least powerful wolf, the Omega, Arthur Graysson. He can see through her bright and brittle exterior to her secret strength because he has dangerous secrets of his own.

Please share your favorite line(s) or quote from this book:
I have never heard sadness sung in skin before. It is racked and hiccuping and painfully private, not at all like the hollow ache launched into the sky by wolves until it is joined by the whole pack so that one wolf 's pain will be shared among all of us.
So that no wolf will be ansangere, a singer alone.
Please share a few Fun facts about this book…
I chose the name Arthur precisely because it didn't sound powerful to modern ears but it is also the figure of legend who returns to save his land in time of need.
One of the recurring images that I think of for Julia is of the samara, whirligigs, to use their more common, but less romantic, name: "Samaras don't look like much—a bit of paper and a tiny seed. Inside each one, though, is the possibility of a maple tree, but to become more than a possibility, they need to escape the shadows cast by bigger trees."
Omegas are sometimes theorized to be peacekeepers in a real wolf pack, the ones who notice and diffuse tensions. Arthur's ability to notice is a crucial part of the love story.
What first attracts your Hero to the Heroine and vice versa?
Arthur is first attracted to Julia because he sees in her a power that she is trying to keep hidden.
The Pack is all about strength and sacrifice and Arthur recognizes in Julia that as hard as it is to prove oneself against the expectation of strength, it is much harder to prove yourself against the expectation of weakness.
For Julia, Arthur is the first man to really see who she is. He doesn't coddle her because he sees the power inside her. For her to be seen, to be allowed to grow…that is the ultimate aphrodisiac.
Did any scene have you blushing, crying or laughing while writing it? And Why?
The Great North allows pups to stay wild as long as they can. Around 6 or 7 comes the Year of First Shoes, when the pups are forced to put on skin and clothes and learn speech and human behaviors.
At one point Julia sees the First Shoes preparing for a field trip to the Pizza Barn:
–Arthur mouths "Pizza Barn," then turns toward the door.
I grab onto his arm because I want to know why baby werewolves need three weeks to prepare for pizza.
"So does anyone have a question before we get started?"
A little girl asks a garbled question that I don't understand.
"We will go to the Clearing afterward."
Another boy asks something about trolls, I think.
"If everyone concentrates, this will take less than an hour. Any more questions?"
Two hands shoot up.
Leonora sighs.
"Any questions that are not about voles?"
The two little hands sink.
"Now," she says, tying on an apron. "You have your menus."
The children look furtively at one another while Leonora slices a round loaf of dark bread into rough chunks and loads them into a towel-lined basket.
Finally one of the children leans forward, staring at the closed menu as though trying to make sense of it by sheer force of will. Seeing this, the rest of the children do the same.
Leonora frowns and scribbles something on the back pages of her notebook. She brings over the basket of bread and sets it in the middle of the table. A boy and a girl both reach for it, but the girl is faster and drags it away. The boy manages to keep hold of it until the girl bites his knuckle. He yelps, and she scuttles toward the corner of the kitchen floor next to the pantry, crumbs flying from her mouth.
The boy flies toward her, grabbing for the basket again. Bread scatters everywhere. Chairs topple as children pluck up the chunks bouncing along the floor.
I squat down, my arms loose on my knees, watching the children gathered under the table, eating bread with muffled growls. They reach for each other, nuzzling cheeks, snuggling
into laps and shoulders. The girl who bit the boy's finger now licks his hand.
Despairing, Leonora asks the deserted table if they've had time to look at their menus and are ready to order.
There is no way they are going to be ready in three weeks.–
Readers should read this book….
if they are tired of overweening Alpha males. The heroine falls for the Omega, because he is the one who listens.
What are you currently working on? What other releases do you have in the works?
I'm working on a new trilogy which focuses on the lesser deities of the Norse pantheon and asks whether perhaps we've been rooting for the wrong side during Ragnarok. At the beginning, the heroine is hiding from the gods disguised as a waitress at a diner in Hell's Kitchen.

Thanks for blogging at HJ!
Giveaway:

All five books in the The Legend of All Wolves. US only
To enter Giveaway: Please complete the Rafflecopter form and Post a comment to this Q:

What do makes a romance with monsters stand apart for you?
Excerpt from Wolf in the Shadows:
When Julia changes for the first time she is afraid. She saw her mother change once and knows how ugly she will be when she is half way between woman and wolf. She is torn between wanting Arthur's reassurances and not wanting him to see her in this grotesque state.
I didn't want to change outside naked because, well, bugs, so instead I'm lying down on a mattress in the cabin with a blue-and-green-plaid blanket loosely wrapped around me while Arthur sits on the floor, stroking the inside of my wrist with his thumb.
"It takes time to figure out," he says, as though I'd actually said something rather than just panicked inside the privacy of my mind.
It's easy to switch my focus away from August when Arthur puts his hand on my hip and gently murmurs Twist. On my belly. Stretch. On my lower back. Tighten.
Finally, I raise my pelvis into the air, and there is a dull twang like a rubber band at my core that unwinds through my entire body. I feel it everywhere, from the roof of my mouth to the tips of my toes, and now I'm afraid and want it to stop.
"Wait, I'm not ready, I…" I grab on to Arthur's hand, holding it against my skin. "Don't leave me!" I wail, my tongue already loose against my teeth. "Don lee me. Don loo. Don…" The roof of my mouth disappears.
Don't look.
I'd seen what had become of my careful, elegant mother when her nose blackened and mouth narrowed and stretched forward as though it would never stop.
He leans in and presses his cool lips to my forehead before moving to the side, his thumb still stroking the thin skin of my wrist while his beautiful face dissolves into a swarm of tiny squiggling pixels that no amount of blinking will clear.
"I'm here, Julia," he murmurs. "And I promise it will all be worthwhile in the end."
"It will all be worth it in the end."
He keeps up his gentle reassurances until I can no longer hear over the dull static roar. I try to open my jaws, try to pop my ears, but I can't and I'm left with nothing except the warmth of his hand and the soft stroking of his thumb.
Clinging to his touch, I enter a dark place where my body is buffeted by invisible forces that bend me to some will no longer my own, remaking me from inside and out. His hand holds me while my bones contort, muscles churn, organs shift. My skin itches, my tendons throb, the only pain is from the tearing of a shallow scrape I'd gotten from the blackberry bush. What must Arthur have gone through, I wonder, and how—how?—can it possibly be worthwhile in the end?
Eventually the itching and twanging and rebuilding subsides and I feel warm, too warm. Arthur's hand is still there. I can feel the pressure of it but not the intimacy of skin against skin because there is a layer of hair between us.
Not hair.
Fur.
Something brushes against my back, and I turn my head to see who it is: but it's not a who, it's a breeze coming from the window moving against me; a physical thing that strokes my hair.
Not hair, I remind myself again.
Fur.
The breeze brings with it not only the touch on my back but a terrifying confusion of smells and sights and sounds all jumbled together like a broken mosaic.
Arthur caresses my cheek—muzzle?—and whispers my name over and over.
"Let's take it slowly," he says. "We are always so aware of what we lose when we put on skin. I've never really thought of how overwhelming it must be to be wild for the first time."
I raise my face to his, but my nose is so long I hit Arthur in the eye.
Bop.
He will change too, soon, and we will run Homelands. That's what he tells me.
Run?
I don't think he understands who I am. I am the girl who made a statement senior year by walking the hundred-yard dash in high heels and a pencil skirt. I look down at my feet.
There are no high heels now, only broad, ungainly paws with dark claws and gray fur that follow me when I try to back away from them.
Arthur is well into his change when from somewhere in the distance, a sound rolls across the hills. It's a wolf's howl no different from the dozens I've heard since first coming to Homelands, when they reminded me of the babbled screams of drunks on the street after closing time.
Now, I hear it for what it is: it is a question that wraps around my heart, envelopes my soul.
"Are you?" it asks.
Are you wild?
Are you with me?
Are you?
And before the last yearning vibration of the question ends, scattered wolves answer.
We are.
We are.
We are.
I lean into my ungainly, bestial front paws and call out a broken, quiet growlp.
I am.
Excerpt. © Reprinted by permission. All rights reserved.


Book Info:
Julia Martel was once a spoiled young shifter surrounded by powerful males who shielded her from reality. Now she is a prisoner of the Great North Pack, trusted by no one and relegated to the care of the pack's least wolf, the Omega, Arthur Graysson—the only wolf who has shown her kindness. Every day with Arthur opens Julia to the harsh wonder of Pack life and to a bond unlike any she's ever known. But when the Pack is threatened, Julia must confront a legacy of doubt and insecurity. Only then can she lay claim to the power and fierceness that is her birthright. Only then can she protect the wolves she has grown to love. And especially Arthur, who is immensely powerful in his own quiet way.
Book Links: Amazon | B&N | iTunes | kobo | Google |


Meet the Author:
Maria Vale is a journalist who has worked for Publishers Weekly, Glamour, Redbook and the Philadelphia Inquirer. She's a double-Rita finalist whose books (The Last Wolf, A Wolf Apart and Forever Wolf) have been listed by Amazon, Library Journal, Publishers Weekly, ALA Booklist & Kirkus among their Best Books of the Year. Trained as a medievalist, she persists in trying to shoehorn the language of Beowulf into things that don't really need it. She lives in New York City with her husband and two kids.
Website | Facebook | Twitter | Instagram | GoodReads |