Today it is my pleasure to Welcome author
Terry Spear
to HJ!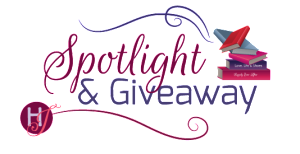 Hi Terry and welcome to HJ! We're so excited to chat with you about your new release, You Had me at Wolf!
Please summarize the book for the readers here: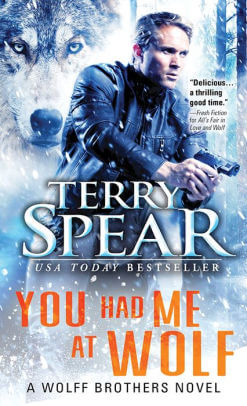 Blake Wolff and his brother and sisters run the Wolff Timberline Ski Lodge when everything goes wrong for him—his dog bolts after a rabbit while on a walk, he struggles with a snowblower—all witnessed by one pretty she-wolf, Josie Grayson. Not only does she get a kick out of all his disasters, she kisses him in the lobby as if he were her lover, not family fare at all. And he doesn't even know her.
Josie has a mission: prove a man staying at the lodge has committed a fake suicide to obtain the insurance money, but he can be considered dangerous, and her human PI partner has fallen ill to high-altitude sickness. That's where Blake Wolff comes in. The sexy wolf who was having so much trouble this morning and she thought he could use a hug, not to mention she really needed to pretend she was here with a lover, and not doing surveillance of the suspect. Except kissing the wolf is bound to cause even more conflict…or more kissing, if the wolf is willing, and he seems very…willing. She still has a job to do. And he's her new mission.

Please share your favorite quote from the book
Nicole paused to watch a man dressed in a gray ski jacket, hat, pants, and snow boots struggling to start a snowblower to clear a walkway to the parking lot from the Timberline Ski Lodge. She was conducting surveillance for her investigation into a fraudulent life insurance claim, but that was less interesting than the man before her.
What intrigued her was that he was the same hunky guy who'd been walking a Saint Bernard in the snow earlier this morning. The dog had taken chase after a rabbit and dragged the man off on a wild jaunt, with him hollering, "Rosco, heel!" Which hadn't had any effect whatsoever. Rosco had been hell-bent on catching the rabbit, and nothing would keep him from his mission. That was the last she'd seen of the dog and the man, who had disappeared from sight through the snow-laden trees. She wondered if the guy had ever reined the dog in or if the dog had finally given up on his own.
Now the lupus garou seemed to be having trouble with his snowblower.

Excerpt. © Reprinted by permission. All rights reserved.
For me, the fun is in showing someone who is struggling in front of the heroine and she wants to help him, but can't help being amused. His day isn't working out well at all, and the heroine keeps catching him at it.

Please share a few Fun facts about this book…
When I was researching a new story, I thought it would be fun to do one on insurance fraud. All of it's interesting, and bad news for those of us who have insurance and don't commit fraud because our rates are increased for the greediness of people who steal from the insurance company. It doesn't affect just the company. They pass it along to the insured.
Even more fascinating was the notion people would fake their deaths. Some faked deaths are due to trying to escape prosecution for crimes, some to get away from family and financial obligations. Others because someone just wants to start over. But faking a death for the purpose of defrauding an insurance payout, that's what I was interested in showing in this story.
In one case, a woman killed her husband on a bridge, and then went through all the insurance money quickly. She married another man and years later, it was her turn to meet her fate on the bridge, while husband number two got the insurance money for her death. Talk about what goes around, comes around. He and his son got caught at it, and now the police are looking into his earlier wife's death, that now seems suspicious.
It's amazing the huge dollar amounts that people can insure someone for when they're not working or making very little. I had thought that it had be relative to the income you would lose if the person died.
Red flags in deaths: Recently took out the policy, like within a couple of weeks, previous spouses or family members died with large insurance payouts, no body found.
Social network sites have been known to catch people up on insurance fraud. Here's a picture of the boat that was stolen and the insurance paid for it, and the insured is still driving it out to sea. Wearing jewelry claimed stolen to a party and showing it off. Showing off a party at a home furnished with the items that were supposedly stolen, and insurance paid it off.
And surveillance that catches them up: I'm going hunting, but I'm getting all kinds of insurance money for an injury in an accident where I can't walk, let alone drive a pickup and walk through the woods to hunt my prey, but here I am on a private investigator's camera doing just that.
Half the fun in writing the books for me is finding all kinds of fun facts that give the true character. As much as it doesn't seem like it really could happen, it does.
I hope you have fun reading the story!
What do you want people to take away from reading this book?
1. You never know when unfinished business can finally be accomplished with great reward.
2. Sometimes when things don't work out, it opens doors for new beginnings.
3. Helping others can brighten your world in ways you never thought possible.

Thanks for blogging at HJ!
Giveaway:

A Paperback copy of You Had me at Wolf by Terry Spear
To enter Giveaway:e complete the Rafflecopter form and Post a comment to this Q:

Have you ever been in the middle of something that seems to be a disaster for you, but something good comes out of it?
Book Info:
A wolf on a mission needs a partner…even if it's only for one date…
The hot, powerful Wolff brothers have moved to the outskirts of Silver Town and opened a ski lodge. They've always wanted to live in a wolf-controlled area, and now they have their chance. They're settling in for a quter, when their lives suddenly become way more exciting than they'd ever planned.
Private Investigator and gray wolf shifter Josie Grayson is hot on the trail of a dangerous criminal hiding out at the ski lodge when her partner takes ill and must leave her to pursue the mission alone. Blake Wolff steps in—he can't resist the allure of this brilliant and focused she-wolf whose presence awakens a long dormant yearning in his heart.
As pursuit of their quarry up, Blake has a mission of his own…to convince Josie that there's more to life than work…and that she's his perfect mate.
Book Links: Amazon | B&N | iTunes | Kobo |


Meet the Author:
USA Today bestselling author Terry Spear has written over forty paranormal romances. Heart of the Wolf was named a Publishers Weekly Best Book of the Year and Billionaire in Wolf's Clothing was a Romantic Times Top Pick. A retired officer of the U.S. Army Reserves, Terry also creates award-winning teddy bears. She lives in Spring, Texas.
Author Website: https://terrylspear.wordpress.com/