Today it is my pleasure to Welcome author
Roni Loren
to HJ!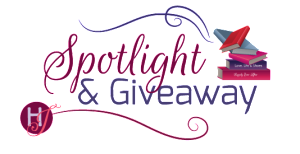 Hi Roni and welcome to HJ! We're so excited to chat with you about your new release, What If You & Me!
Please summarize the book for the readers here: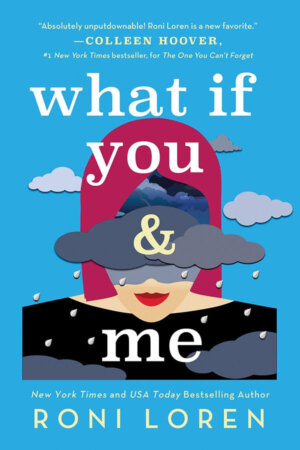 Andi, an upbeat but highly anxious horror writer and true crime podcaster who finds comfort in the macabre and steers clear of relationships, tangles with her neighbor, a grumpy former firefighter recovering from a catastrophic injury and a broken engagement. She teaches him about the rules of horror movies. He teaches her about the joy of cooking. Things get steamy. They think they can handle a friends-with-benefits arrangement. They are highly misguided. : )

Please share your favorite quote from the book
Andi's backstory makes trusting a guy nearly impossible so this quote I think shows why Hill is the hero for her:
"And truly, I won't be offended by any safety precautions you take, even if it means being suspicious of me," he said, going back to the drinks. "I know women have a lot more to worry about than guys even consider." He looked over at her, meeting her eyes. "You're safe with me, but feel free to test me on that."
She smiled, the offer warming her from the inside out. "How do you know you're safe with me? I'm the one picturing blood-rimmed margarita glasses."
"Oh, I don't." He handed her a drink with a wry smile. "You scare the hell out of me, Andi Lockley."
Please share a few Fun facts about this book…
The Dragon Noodles recipe Hill teaches Andi to make is a real recipe I make almost every week at my house and they are DELICIOUS (https://www.budgetbytes.com/spicy-noodles/)
This story was partially inspired by my favorite true crime podcasts True Crime Obsessed (https://www.truecrimeobsessed.com/) and the spinoff Obsessed with Disappeared (https://www.disappearedpod.com/ ). Both are true crime podcasts that somehow mix in comedy while still being respectful to the victims and the seriousness of the crimes.
All of the horror movies referenced by Andi in the book are ones I've seen and enjoyed–because I'm one of those anxious people who loves watching and reading horror. My research also involved reading books called Screaming for Pleasure: How Horror Makes You Happy and Healthy and another called Men, Women, and Chainsaws—titles which will definitely get you side-eyed in the bookstore.
What do you want people to take away from reading this book?
I think with all my books what I want people to walk away with is that feeling of hope. That's what romance is about ultimately. Both these characters have suffered major traumas. Andi's manifests in her anxiety/paranoia and not trusting men. Hill's manifests in a pretty significant depression. But that doesn't mean they can't get their happy ending. That doesn't mean they can't have fun and laugh together and find joy again. Characters don't "fix" each other, but loving and being loved can go a long way toward healing.
Thanks for blogging at HJ!
Giveaway:

A print copy of What If You & Me by Roni Loren
To enter Giveaway: Please complete the Rafflecopter form and Post a comment to this Q:

Andi finds relief from her anxiety in horror movies and true crime stories. This may seem counterintuitive, but there is research to show that some people do find anxiety relief in horror. (There are a number of theories as to why.) How do you feel about the scary stuff? Bring it on? Or are you hiding under a blanket?
Excerpt from What If You & Me:
Andi calmed herself while she plated the food and set up the TV trays so they could eat in front of the television. Hill brought the drinks into the living room, and before long, the two of them were set up side by side on the couch, the DVD in the player.
She took a quick bite of the Pad Thai and closed her eyes, the sweet-salty-sour combo making her groan in approval. "Holy crap, this is amazing. This tastes like what my takeout aspires to be when it grows up."
Hill's expression transformed, obviously pleased. "I'm glad you like it. It's been a while since I made it, so I was hoping I remembered the recipe."
"It's freaking fantastic. I'm supersmart for making friends with a chef. I don't know why I didn't think of this before." She took another bite before setting her plate down to cue up the movie.
"So," Hill said between bites as she scrolled through the menu. "Why DVDs? Wouldn't streaming be easier?"
"I watch a lot of newer stuff on streaming, but you don't get the extra features that way," she said. "So I try to get my favorites on DVD."
"Makes sense." He took a sip of his drink. "Tell me why Halloween is my first lesson."
A rush of enthusiasm went through her, and she realized how much she wanted him to enjoy this. She wanted him to get it. So many people didn't. "Well, first, it's a great introduction to a horror staple—the slasher film. The original Halloween was, in my opinion, the start of the golden age of slashers. We get the crazed killer who may have a motive, but his kills are mostly random. Random makes it scarier because it means anyone can be at risk. We get the masked killer who can't seem to be killed— which pops up again in movies like Friday the 13th and Scream and The Strangers. We have the final-girl trope—meaning the one woman who either defeats or escapes the killer and is the last left standing—and this movie has a great final girl." She looked over at Hill. "Her journey from sweet to badass is awesome."
"You like the final-girl aspect," he said, taking in her expression.
"It's one of the things I like most about horror movies. People seem to think horror is anti-woman, but I think a lot of it subverts gender dynamics. In most cases, you don't want to be the dude in the horror movie. The dudes get dead. They ride in like the hero to save the ladies and the villain is like—nope. The women save themselves."
Hill had stopped eating and was listening intently, watching the sparkle in Andi's blue eyes. This woman wasn't only beautiful, she was f**king smart. He'd sensed that from the start, but hearing her talk about her passion brought that intelligence to the forefront. He bet a lot of people discounted her as the "quirky, cute girl" with her bright hair and nose ring and silly T-shirts. But that outer image was smoke and mirrors.
She stopped talking and smiled when she caught him staring. "What?"
"Nothing. I just feel like I should start calling you Professor," he said. "You probably really could teach a class on this."
She sipped her drink, looking pleased. "Maybe I will one day. Lucky you, you get to be my guinea pig and listen to me wax poetic."
"I'm here for it. So horror movies aren't anti-woman," he said. "I'm taking mental notes."
"Well," she said. "Let's watch. They have their pro-woman moments but also some problematic ones. Like the women who have sex are more likely to die—slut-shaming at its finest. Final girls, especially in older movies, are virgins. That changes over time as culture shifts on premarital sex, but still." She made a sour expression.
"What?"
"I just realized I forgot to ask if you were okay with nudity," she said.
His brain didn't compute for a second. Hearing her ask if he was okay with nudity made his mind go in a decidedly unneighborly direction. Yes I am. Very much so. How about right now? "Huh?"
She cocked her thumb toward the television screen. "This movie has boobs. Is that going to make it awkward to watch with your neighbor?"
His mind clicked back into place. "Oh. Boobs. No, it's fine. I've seen those before."
She grinned and reached out to pat his knee. "Good for you, Hill!"
He laughed at her unexpected reaction. "You're weird, Lockley."
She nodded and turned back to the TV. "Yeah, I get that a lot."
Excerpt. © Reprinted by permission. All rights reserved.


Book Info:
Everyone thinks she's nothing but sunshine,
But behind the bright chatter, she's always been afraid:
Of missing out on life. Of letting her anxiety define her.
Now, finally, she's ready to fight for her own story.
The world can be a scary place. At least, that's what Andi Lockley's anxiety wants her to believe. It doesn't help that she narrowly escaped a dangerous man years ago, or that every relationship since has been colored with that lingering fear. But things are better now—she's channeling everything into her career as a horror novelist and true crime podcaster, and her next book may be the breakthrough she needs.
If only her grumpy new neighbor would stop stomping around at all hours of the night.
Former firefighter Hill Dawson can't sleep. After losing part of his leg in a rescue gone wrong, he's now stuck in limbo. He needs to figure out what he's supposed to do with his life, and he can't let himself get distracted by the pretty redhead next door. But when someone breaks into Andi's place, Hill can't stop himself from rushing in to play the hero. Soon, a tentative bond forms between the unlikely pair. But what starts out as a neighborly exchange quickly turns into the chance for so much more…if Andi can learn to put aside her fear and trust in herself—and love—again.
Book Links: Amazon | B&N | iTunes | Kobo | Google |


Meet the Author:
Roni Loren is a two-time RITA Award winner and a New York Times and USA Today bestselling author. She spent years as a mental health counselor, but now she writes full time from her cozy office in Dallas, Texas, where she puts her characters on the therapy couch instead. Visit her online at roniloren.com.