What does "Bestseller" mean to you?
Well, we all know what the term "Bestseller" should mean – and it usually does. It represents something that has made more sales than other things of it's kind through a certain medium. In this case, I'll be talking about books. (not a shock, I know).
What I'm really going to discuss is how the word "Bestseller" is used to market a book to consumers. I took a very small survey (30 participants) in order to get a feel for how a few folks thought about this issue. Here are the results. It is by no means scientific, but it's enough to get a discussion going.  🙂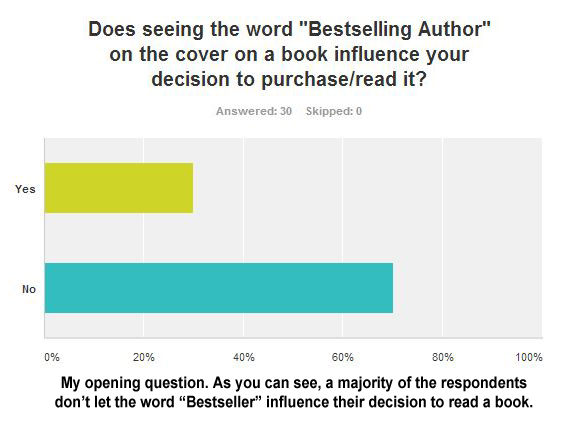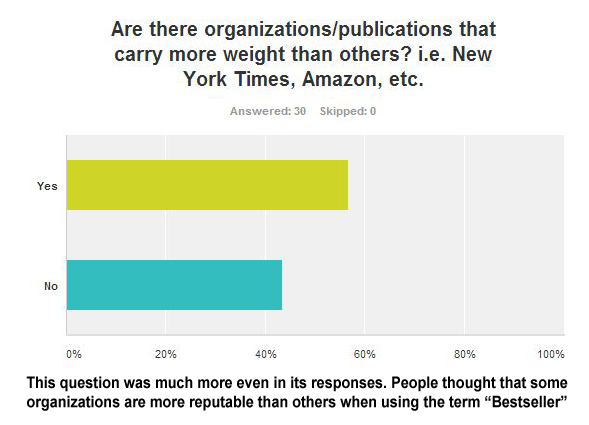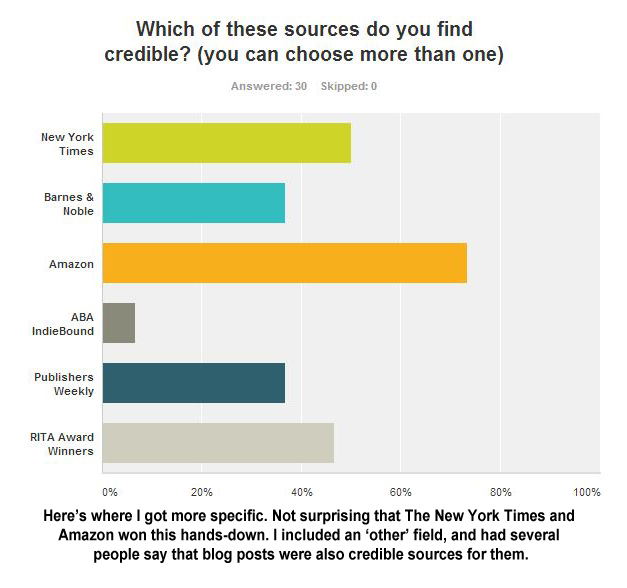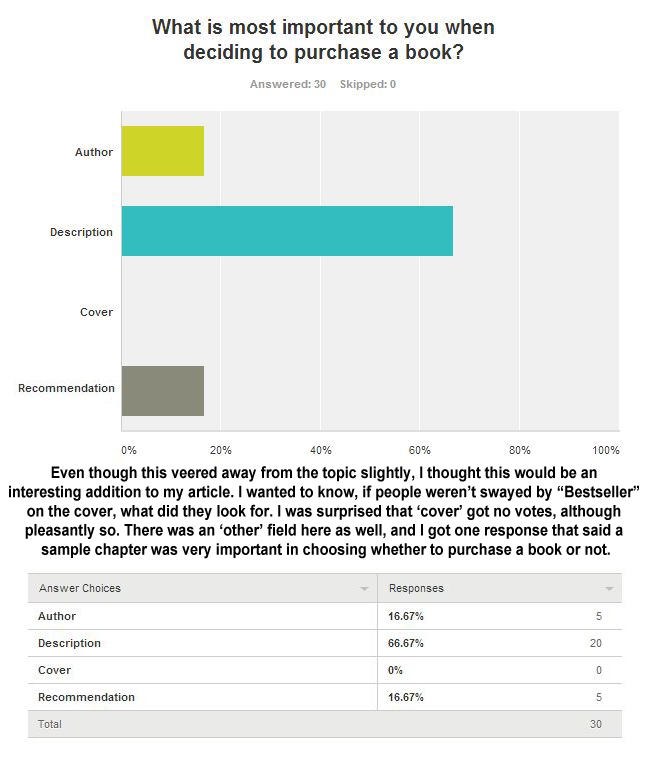 So now that my tiny little survey results have been shared, I'm going to give my opinion.
I think 10 years ago, the term "Bestseller" meant a lot more than it means today. I don't think it's a lie – I just think there are too many mediums on which you can sell a book, so the market is very watered down. Being in the top 100 list on The New York Times or Amazon is still a major accomplishment, and something to be proud of. However, the factors with which they measure that success are different now.
Amazon has books they promote as 'Deals of the Day', which discount books and boost their sales, and many ebooks are free or under $1, which makes them easier to purchase than a book which costs, say $6.99. Again, I'm not saying the achievement means nothing, but it may not be the best way to judge the quality of a book.
So what do you think? Does seeing "Bestseller" in the description or on the cover make you take a closer look? Post a comment below and let us know you think.