A Marriage Worth Saving by Therese Beharrie: Sometimes marriage isn't all it is cracked up to be. Life is about not just the ups but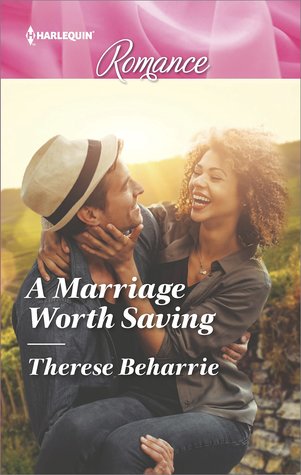 the downs as well.
When Mila Dennis and Jordan Thomas met there was something to be said about love at first sight. Three months later it was time to speak their vows. From then a period of brief amazing happiness and then the worst sadness possible, would that be the end? Or would another horrible tragedy actually shed light and love on these two?
This book is not for the mild hearted. In fact you should have an entire box of tissues and perhaps a bottle of wine next to you as it will pull on your heartstrings tighter than anything. While there aren't many outside "distractions" the emotional descriptions help to make this one of the most moving books in a while. Though to be honest it is difficult to label this as a romance rather than a coming of age. With that being said though there is a HEA and it is an enjoyable, though gut wrenching novel.

Book Info:

Publication: Expected publication: June 6th 2017 | Harlequin Romance |
Never too late…
Once, Mila Thomas had love, marriage and the promise of the family she'd always longed for, until tragedy struck. Now, with the ink still drying on her divorce papers, no matter how painful it is, it's time to move on…
To begin again?
Leaving Mila was the hardest thing Jordan's ever had to do. However, when fate brings them back together, he's reminded of what drew him to his beautiful wife in the first place, and he wonders if it's ever too late to try again?