In A Mother to Make a Family (Tempted and Tamed #3) by Emily Forbes , all Rose Anderson has ever wanted is to fall in love and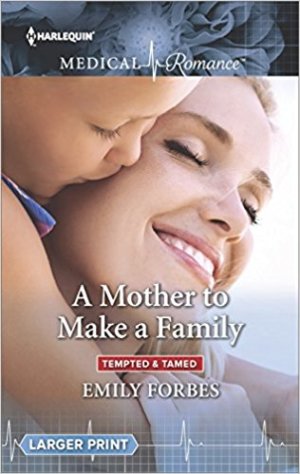 have a family, but getting sick put a kink in her plans. Now she's better and determined to get on with her life, but her scars – both emotionally and physically – have taken away her desire to find those things for the moment. However, meeting Mitch Reynolds and his children gives her a chance at her dream, but when he's already lost a woman he loves, what chance does she have of winning his heart?
"Will you still think about giving me the job?" She asked as he stood up.
"Was that what the kiss was about? The job?"
"No! I didn't kiss you to make you see my point of view. I kissed you because I wanted to. Because I was afraid that if I didn't I might miss my chance."
In the beginning, this book felt really slow, which made it hard for me to get into, but I'm glad I did continue to read it, as I did end up liking it in the end. Certainly, there were moments where I shook my head in frustration at the hero and heroine. Why were they together when there was such a huge age difference between them? Why did they both continue to allow the past to rule their lives? Why wasn't the hero making the most of his time with his kids, instead of continuing to punish himself?
Both the hero and heroine have heart-breaking back stories, and it was hard not to be affected by them. I could understand why Rose has put her dreams of love, family and happiness on hold, because of her physical scars and the fact that she believes they make her unattractive, but no way does the hero make her feel that way after he learns the truth. Why couldn't she have seen that her scars show how much of a fighter she is before she met the hero?
While the hero, I felt sorry for him because it's been hard for him since his wife died. He's doing what he believes is right for his kids, but is it really what's best for them when he barely spends any time with his children, as he's too busy. Indeed, I got a bit frustrated at his not spending enough time with his children, because he feels guilty about what happened to his wife. However, in saying that, I liked that the heroine did question him on his parenting skills.
"What do you mean, 'It's not safe?"
"This is exactly what I was afraid of. Of you getting sick and being so far from help."
"You were also afraid of sleeping with an employee, of what people would think, but that hasn't stopped you. Hasn't stopped us."
"I was worried about that, not afraid. It's completely different."
Overall, I did like this book, but the growing relationship didn't work for me. The heroine was just too young for the hero, even though there was quite a bit of chemistry between these two. The way this story ended was enjoyable, as the hero needed to realize that he can save some, but he can't save everyone. And besides, he needed what happens to the heroine to make him realize that without her he'll never be happy again. I would recommend A Mother to Make a Family by Emily Forbes, if you enjoy second chance romances.
Book Info:
Publication: March 21st, 2017 |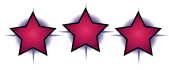 Harlequin Medical | Tempted & Tamed #3
A fresh start in the outback…
When Dr. Mitch Reynolds lost his wife, he blamed himself and turned his back on medicine. He keeps his three children close but the world at a distance. But then Rose Anderson walks into his life…
Teacher Rose always dreamed of falling in love, but after an illness left her scarred, her dreams feel further away than ever. Yet helping Mitch's little family become whole again gives her the chance to belong and the prospect of being loved…just as she is.