In Bittersweet Creek by Sally Kilpatrick, Julian McElroy did the unthinkable to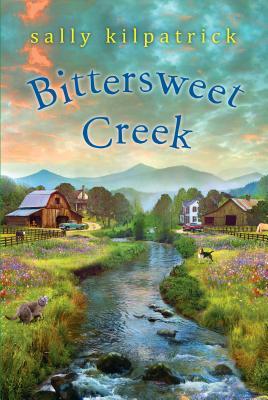 Rosemary 'Romy' Satterfield shortly after they were married when he was a no-show to their plan of leaving town. While she left, he stayed behind. But now ten years later, she's returned to help her dad while he recovers from an injury and to ask Julian an important question; a question that could make him consider chasing a second chance at love, if he's willing to trust her with the demons of his past.
"You wanted me?" I asked. Poor choice of words. Or wishful thinking.
She sucked in a breath to help her carry on. "Julian, I need a divorce."
Bittersweet Creek was a poignant story with a humorous twist that entertained me all the way to the end. Yet, after such a promising start with what Romy does to Julian when she first rolls into town, I found there were moments I didn't enjoy which all had to do with the way the author incorporated the bad blood between their families into the story. I thought if the two main characters or even a secondary character verbally explained the feud throughout, perhaps from stories they'd heard growing up, instead of the monotonous way it was added in, I would have enjoyed this book more.
"Why'd you have to go all Sweet Home Alabama on me? Why couldn't you ask me years ago?"
As I was reading this book, the plot did remind me – in some ways – of the movie Sweet Home Alabama, especially why Romy needed a divorce. Yet, there were twists which made this story unique such as the family feud and their back stories. And I was really drawn into the story by the dialogue. Sometimes, it provided light, humorous moments between Julian and Romy. But it was also intense due to the problems Julian's father causes, and the hero's back story which was heartbreaking because it made him afraid to be with Romy ten years ago. Moreover, both have really missed the other, and the author – I thought – expresses that well through the emotions and reactions of both characters and the finely-detailed sex scenes.
I really liked both characters, and Julian's back story, their history as well as the obstacles they need to overcome definitely made for interesting reading. Obstacles that include the other man in Romy's life, and the major one, of whether Julian can conquer his demons and be certain he'll never turn out like his father.
Romy and her dad have a really close relationship, and she has missed not only him but the farm that she calls home. Working the land reveals she's a country girl at heart, and no matter where she lives, nothing will ever change that. She's also a bit of a spitfire, especially the moment where she asks Julian for a divorce and his answer doesn't satisfy her. And when she finally discovers his secret, and is determined to get him to reveal the reason why he stood her up the night of their wedding. That scene brought tears to my eyes because the dialogue in that moment illustrates how honorable and protective he is. That he would do anything to protect not only his mother, but also the woman he loves.
Overall, I liked this book, and the way it ended tied the story up nicely. Especially because Julian made the right decision to the ultimatum Romy gave him, and the secret that his mom revealed about his parentage, which gave him hope for a second chance with Romy.
If it wasn't for the way the family feud was written into the story, I would have rated this book higher.
I would recommend Bittersweet Creek, if you enjoy the second chance romance trope, or a Romeo and Juliet type story with a satisfying ending.
Book Info: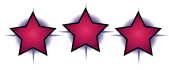 Publication: October 27th, 2015 | Kensington Books |
From the author of The Happy Hour Choir comes a Romeo and Juliet story with Southern flair–witty, warm, and as complex and heart-wrenching as only love and family can be.
For a century and a half, the Satterfield and McElroy farms have been separated by a narrow creek and a whole lot of bad blood. Both sides have done their share of damage. But the very worst crime either family can commit is to fall in love with the enemy. As teenagers, Romy Satterfield and Julian McElroy did exactly that. Then, on the night they were secretly married by a justice of the peace, Julian stood Romy up.
Ten years later, Romy is poised to marry the scion of one of Nashville's most powerful families. First she has to return home to Ellery to help her injured father–and to finalize her divorce. For Julian, seeing Romy again brings into relief the secrets he's kept and the poison that ran through his childhood. Romy has missed the farm and the unpretentious, downright nosy townsfolk. In spite of her efforts, she's also missed Julian. But though she suspects there's more to that long-ago night than Julian ever revealed, the truth will either drive her away for good, or reveal what is truly worth fighting for. . .