Coming Back by Lauren Dane: Five years since they were last together, Jessi, Adam, and Mick are once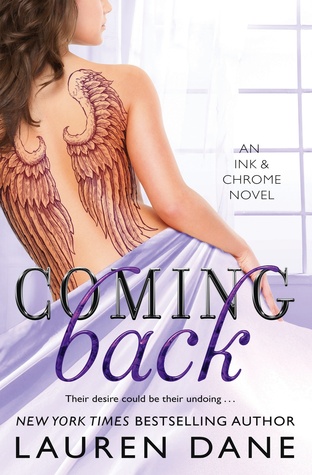 again living in the same city. Coming back is like coming home as they meet up, even though they're nervous if they can create a working relationship. Since they were all kids, a closeness and love bloomed between them all and as they grew up, that closeness became more intimate until it blew up in their faces due to insecurities.
Starting over in a relationship, this time they promise each other they'll make it work. Only, Mick's family is causing trouble for all of them, disapproving as they are of the relationship. But will Jessi, Adam, and Mick finally be able to get past Mick's family and forget their insecurities?
"She's on my lap though, so I declare that a win."
Adam reached out to snatch her from Mick's lap, bringing her to his own. "Look like she's in my lap now."
"Something friends don't do," Jessie reminded him.
Adam took her cheeks in his hands and then claimed her mouth before she could say anything else.
Although a ménage a trois, polyamorous relationship isn't what I usually read, and I can't exactly say it's for me after this, it was definitely interesting reading something new. So if you're intrigued just based on that aspect, certainly give Coming Back a try.
But from the actual romantic story line, I can't say I enjoyed it. Their romance starts off immediately, and yes, there are troubles with family and such, but all three are happily together. And that just bored me. I did like all the characters individually, but when they were all together, everyone and everything was just perfect.
And, it seemed like Adam and Mick both mainly loved Jessi with all their heart rather than all three loving each other equally – and yet there was no jealousy? The writing and dialogue just fell flat for me, too.
Book Info:

Publication: December 18, 2015 | Forever | Ink & Chrome #3
Arriving back in Seattle after five years, Jessilyn Franklin is done pretending she didn't want two men. She's done letting anything stop her from being with Adam and Mick, now back from the war and working at Twisted Steel, a custom hot rod and motorcycle shop. One night changes everything, but their relationship must strengthen to weather the storms they'll face as they make their way back to one another.