Follow Me by Tiffany Snow has genius computer programmer China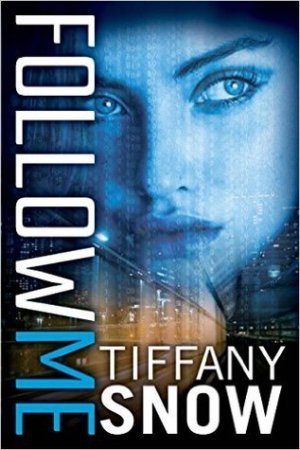 Mack working on a top-secret project with Jackson Cooper, the owner of the Cysnet, the company China works for. When they go in to consult on the project, pieces are missing and things aren't adding up. As they realize the project could be used for evil instead of good, team members start being killed off. China and Jackson have to figure out the project's ultimate goal and how to keep it out of the wrong hands before it's too late.
While dealing with her work issues, China also has a new neighbor, Clark, who is more than he seems, and her teenage niece, Mia, has run away from home and ends up at her house. Other than Mia, China's not sure who she can trust, her boss included.
China's a bit quirky with a case of OCD. When Mia rearranges her closet, it drives China crazy because it's not organized the way she wanted. She's attracted to Jackson but she's also attracted to Clark and so she bounces between figuring out who she really wants. China's also socially awkward; she easily admits she doesn't know how to act or what to say in certain situations.
Jackson and Clark were interesting characters. My only complaint would be that I didn't really feel any chemistry between Clark and China, which made it hard for me to understand why she would consider dating him when she was better suited with Jackson.
This book has a bit of everything: suspense, mystery, romance, and comedy. I thought it was good start to a new series, and I'm looking forward to seeing what happens next.
Book Info:

Published: October 4, 2016 | Montlake Romance | Corrupted Hearts #1
Brilliant, quirky twenty-three-year-old China Mack is totally satisfied with her carefully ordered, data-driven life. A computer prodigy who landed a coveted programming job at the cutting-edge tech company Cysnet before even graduating from MIT, China is happiest when following her routine: shower before coffee, pizza only on Mondays, bedtime at ten thirty sharp.
But then things start to get a little…unpredictable.
First Jackson Cooper—Cysnet's rich, gorgeous, genius CEO—assigns China to a dangerous and highly classified project for a government defense contractor. Her sixteen-year-old runaway niece suddenly arrives in town, begging to move in with China. And then there's her sexy but oddly unsettling new neighbor, Clark…
Quickly the Cysnet assignment becomes disconcerting—and then downright scary—as key staffers turn up dead. China suspects she's being followed and isn't sure whom she can trust. For the first time ever, she'll have to follow her instincts, rather than logic, if she's going to survive.