Hard to Forget by Bella Jewel: Delaney has always wanted to serve and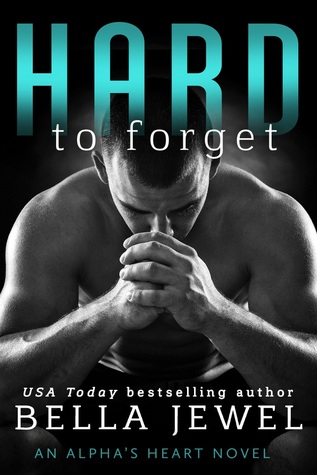 protect, which is how she ends up as a bodyguard. Being the lone female means that she has to work that much harder to gain the acceptance of the male bodyguards at their security company. She's itching for the day when she can finally have her own case and prove herself. So, she's thrilled when she finally gets her first assignment, but her first client is not so happy.
Jax owns a string of luxury hotels and is known for his playboy reputation. He just happened to be in the wrong place at the wrong time, which is why he needs round the clock protection. As an alpha male, he chafes at the thought of a woman guarding him, but he's left with no other option.
"If you wish to discriminate against me, do it on your own time, sir. Right now, I am going to make sure you're protected," I say in a stiff voice. "Now release me, before I make you."
"I'd like to see you try," Jax says gruffly, and that sends an odd shiver right through my spine.
I stare into his eyes. "I believe I've already tried and won."
She really feels the pressure to succeed and worries about failing. She needs to prove herself to herself, Jax, her boss, and her coworkers, so acting on her attraction to Jax is the last thing she needs. But resisting temptation becomes too much when she learns that he wants her too and they are spending almost all of their time together.
"Jax," I whisper. "Please don't. You and I both know that shouldn't have happened. I need…I just need to do my job, now more than ever. I can't afford to be distracted."
He studies my face. "I get that."
"Then please let me move on and do that."
"I'm hearing you, baby," he murmurs, standing.
While the danger ramps up, Delaney and Jax find comfort with and in each other. Their only option is to be discreet or risk her job. But with the increased danger, there is also the increased chance that they will be discovered.
Hard to Forget is a sexy, dramatic suspense that I didn't want to put down! Bella Jewel created heroine in Delaney that many women could relate to. Ms. Jewel provided a good balance of character development, suspense, and heat. Fans of Shayla Black, Lexi Blake, and Roni Loren will enjoy Hard to Forget.

Book Info:

Publication: December 15th 2015 | St. Martin's Paperbacks | Alpha's Heart #3
Delaney, a professional bodyguard, has spent years trying to prove herself in a male dominated industry. Now she's facing her greatest challenge yet.
Bad boy billionaire Jax Shields has made plenty of enemies on his climb to the top, but being in the wrong place at the wrong time has put his life at risk. Now he's putting his life in the hands of Delaney and her team. He demands the best in everything, and he doesn't think she has what it takes to protect him. He's also made it clear he'd rather have her on her back then covering his. Will Delaney be able to prove herself to the most arrogant—and devastatingly handsome—man she's ever met?
**Hard To Forget is a full-length standalone romance with a HEA**