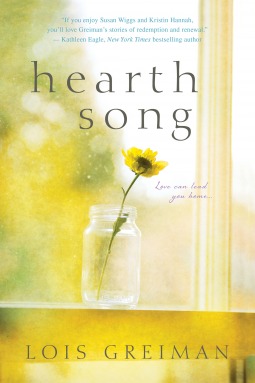 In Hearth Song (Home in the Hills #2) by Lois Greiman, Bravura 'Vura' Lambert is surprised and happy by the return of her husband, Dane. With him working away, she barely sees him unless he wants something, usually money. Yet, she doesn't have a lot to give. Not when most of it goes towards raising their daughter. Still, she's longed to keep her marriage together. The only problem is, she's beginning to realize that perhaps her family was right about Dane, and she's been wearing rose-colored glasses about him for far too long, especially when he does the unthinkable in an attempt to get what he wants.
"Fifteen hundred dollars?"
"Yes."
"For twenty acres of leafy spurge and bull thistle?"
She canted her head in a take-it-or-leave it gesture. "I believe there's a fair amount of cockleburs too."
He filled his nostrils. "Twelve."
She smiled. "Thirteen."
He narrowed his eyes. "Twelve fifty."
"Throw in a horsehair vase and you've got yourself a deal."
This book had mixed reactions for me. There were parts that I really enjoyed and others I didn't. The plot kept me interested, as Bravura fights her feelings for Tonk after accepting the deal he proposes, the incidents that happen to her daughter and around the farm that begin to make the heroine realize that her husband has never really wanted a family, Tonk teaching the heroine's daughter all about her native heritage, and what Bravura's husband does to try and get her to give him what he wants – money.
The dialogue was quite intense with everything Vura's husband puts her through. The way he makes her feel guilty, when he's the one in the wrong. While there were also some light-hearted moments, which made me smile. Especially when Tonk is conversing with one of the secondary characters, or when Vura and Tonk are bantering, as they tend to get frustrated with each other when they don't like something the other says.
Humor tugged at the corners of his full, ready-to-laugh lips. "Do I look foolish enough to invite the wrath of a woman such as yourself?"
"I'm not going to answer that," she said, and he chuckled a little as he turned away, taking the magical mare with him.
As for the characters, I did like both Tonk and Bravura. However, I thought Bravura was weak when it came to her husband, and she really frustrated me whenever he was around. It seemed difficult for her to be able to say no to him and stand up for herself, because she wanted so desperately for her marriage to work. Yet, when she did decide that enough was enough, and couldn't handle his lies anymore, she impressed me. She showed just how strong she is when she finally confronts him. While when she's conversing with Tonk, I loved those moments. He's really good to her daughter, which was endearing, as it seemed her husband didn't much acknowledge their daughter's existence. He's also kind and caring. By doing everything in his power to help Bravura when hard times arise for her such as losing someone that means the world to her, and when her husband does the unthinkable.
"Swooned," Hunter repeated and lifted the back of his hand to the broad with of his brow. "Like an underfed debutant."
"I reclined with manful grace," Tonk corrected and gently squeezed Vura's fist. Their gazes met in a soft clash of unspoken promises. Bravura exhaled, turned her hand, and let his strong artist's fingers slip like magic between hers.
"Had to haul him down the mountain like a sack of moldy grain."
In the end, I did like this stand-alone story, but I was disappointed by the ending. It was more of a happy for now than a happy ever after, especially after what Tonk does for Bravura. The way he helps by risking his life warmed my heart, and made me like him even more. However, in saying that, the last line of the book was fantastic. I would recommend Hearth Song by Lois Greiman, if you've read the first book of this series.
Book Info: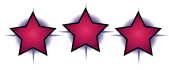 January 26th, 2016 | Kensington Books | Home in the Hills #2
Bravura Lambert has a daughter to raise, a tumbledown house to restore, and a struggling business to run. She doesn't have time to cry over a husband who only shows up when he needs money. She also doesn't need Tonk Redhawk, a Native American artist and wild horse jockey, interfering in her life. So what if he's charming and helpful and makes her autistic five-year-old giggle until she can't stand up? Bravura's husband, Dane, was once all those things too.
When Dane returns to find Tonk's horses in Bravura's pasture and his tools in her shed, he insists on moving back home. Despite his faults, Bravura longs to make her marriage work—after all, she took a vow. But then Dane does the unthinkable, forcing Bravura to finally face the truth about her choices—and about how deeply Tonk cares for her. Once she opens her eyes, she just may be able to open her heart…