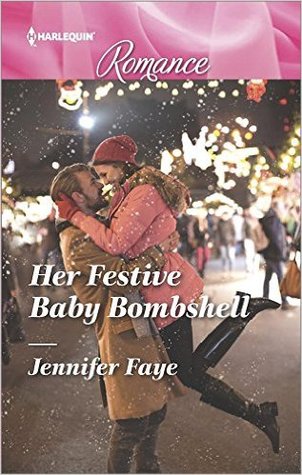 Her Festive Baby Bombshell by Jennifer Faye: One late night, one contract to work on and two mixed up hearts with a lot of chemistry. Good combination? Or one to change their entire lives?
Holly Abrams did not trust easily. She knew first hand what it was like to trust someone only to have them use it against you. Still she enjoyed life and was determined to make the best of everything.
Finn Lockwood had a huge heart, only he kept thinking it was because of guilt. Amazing since he was rich, handsome and sought after that he still felt like he didn't deserve any of what he had. He was still competing with the ghosts in his life.
Though the fire stoked high when Holly and Finn first got together but died down almost as quickly. However after a project brings them together again will it fan the flames or kill whatever was left.
This book had some amazing moments. Some times where you get so swept up in the story it's truly an amazing feeling. The characters overall are great, the prose is verbose but not overly so. I struggle as I write this though because there were points that made little sense in terms of a story arc. They were few, but confusing none the less. The overall story is wonderful and a bit about redemption and a lot about love's healing powers.
Book Info: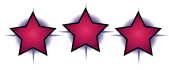 October 4th 2016 | Harlequin Romance |
Life-changing news this Christmas!
Since their spontaneous and magical night together, Holly Abrams has avoided her boss, CEO Finn Lockwood. Neither of these two damaged hearts was looking for a relationship—least of all with a colleague!
When they're thrown together on a charity project aboard Finn's luxury yacht, the tension between them skyrockets. When Holly starts to feel unwell, she puts it down to seasickness, until the doctor confirms that Holly and Finn can expect two unplanned gifts this Christmas—Holly is pregnant with twins…!