Her Unexpected Engagement by Kyra Jacobs starts slow, but draws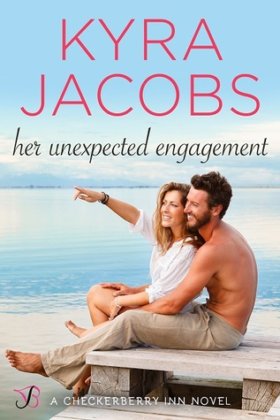 the reader deeply in to the characters of Stephanie and Miles, and of their extended families.
Stephanie is in town for a job interview, in order to seek out a new quiet life after her celebrity husband was unfaithful to her in quite a public way. Her sister helps her obtain a job interview which would enable Stephanie to once again set up fitness camps for children, a project near and dear to Stephanie's heart.
Miles, who was a friend of hers and her ex husband's back in college, is also seeking a new job, but far away from the inn he helps his family manage the accounting for. He is afraid, however, to hurt his loved ones especially his grandma. This situation causes Miles quite a few sleepless nights. Miles pretends to be Stephanie's fiancé in order to help her land her desired position. As the two spend time together "pretending" to be a couple, forgotten feelings and hopes from their past start to creep in.
Stephanie must learn to trust once more, and Miles must decide where, and who with, his future belongs. This story does have me wanting to read first in the series!

Book Info: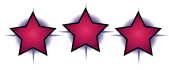 Publication: November 7, 2016 | Entangled Bliss | Checkerberry Inn # 2
Sometimes you've got to fake it 'til you make it…
Stephanie Fitzpatrick wanted out of the spotlight after her pro-golfer husband was caught on camera cheating. But when she returns to Michigan for a job interview and some much-needed R&R, a fib told by her well-meaning sister has her looking for a temporary fiancé, or she can kiss her new start good-bye. Desperate to hide the truth, she goes to the one man who can help—her former best friend.
Miles Masterson is relieved to see the Checkerberry Inn beginning to thrive once more. Not only does it ease his mind about his grandmother's financial future, but also about his decision to finally escape town. But then one all grown up and sexy as hell friend from the past shows up needing to be rescued. Now the temptation to change the "temporary" arrangement into something more is making it harder to think about leaving.