Love After All by Jaci Burton: Chelsea Gardner, 32, is looking for "the one." She has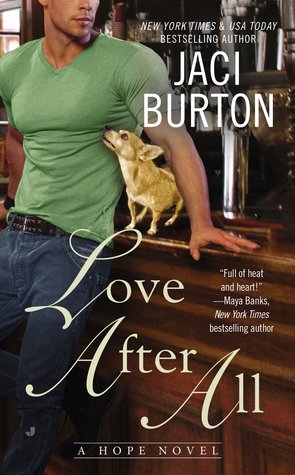 made a list of what constitutes the "perfect guy." Sebastian "Bash" Palmer doesn't meet any of the points on the list, she feels they are simply incompatible.
Bash works at a bar, is divorced, and wears jeans and t-shirts. Chelsea is a teacher. A crazy ex gives Bash a dog, Lulu or Lou, that takes up a lot of his time. He grows to love the dog and begins to make Chelsea see him in a new light.
Sticking to her list, Chelsea gets fixed up by Bash and some of her friends. None compare to Bash, however. Bash and Chelsea decide that sleeping together to "get it out of their systems" is a good idea. Afterward, they spend more and more time together and start to date.
They have to decide if Chelsea list will stand in the way of their chance at happiness together.
"She wondered if this was what it was like for couples who shared their lives together. Talking over dinner, laughing together, sharing their days and their likes and dislikes. This was what she'd been missing all these years, what she craved."
There are no big shocks here, Love After All is an easy read with a predictable end. Bash is a good guy and I enjoyed the scenes he had with Lou. Chelsea was slightly frustrating when it came to her list. The man you like is right in front of you so what if he doesn't fit a particular mold! I would have liked a bit more humor, I think this would have helped the storyline flow better.
I recommend Love After All to those who enjoy a straightforward love story.
Book Info: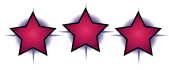 Publication: March 31st 2015 by Jove
In the latest novel from the New York Times bestselling author of Hope Burns, a woman discovers that the man she least expects is exactly what she needs…
High school math teacher Chelsea Gardner has the perfect plan. She's tired of dating all the wrong men, and after years of frustration, she's developed a foolproof list of requirements for finding "The One."
Bar owner Sebastian "Bash" Palmer finds Chelsea beautiful, smart and fun, but he thinks her list is ridiculous and unnecessary. Intent on proving Chelsea is looking for love in all the wrong ways, he offers to help her find the "perfect" man.
Chelsea knows Bash isn't the right guy for her—he barely meets one of her criteria—but there's something about the charismatic man that has her yearning for things that are most definitely not list approved.
Because sometimes, a relationship that looks totally wrong on paper can turn out incredibly right…