Renegade Dragon by Lolita Lopez was previously released in 2015. Eris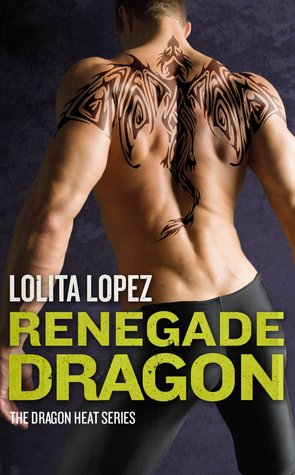 Jones is searching for her best friend, Ivy, who had been kidnapped. Her search leads her dragon shifter Niko Drakon's lair. Niko is immediately drawn to Eris, but when she eats one of the golden apples his family has protected for centuries, he's not only angry, he's concerned. No one knows what will happen. And when enemies show up on his doorstep, the pair need to work together to survive.
This is a novella. It's short and fast paced, which left me feeling like I didn't really know the characters that well. It didn't help that this novella is part of a series, and I believe you really need to have the other books before this one. Not having read the previous stories, I was left with several questions, such as what did Niko do that caused Reynard shoot him up with lust root, resulting him needing to be chained up in basement at night? Why were the Knights determined to kill off the dragons? I felt like I was missing vital background information that was probably covered in the previous books.
Despite not feeling like I really knew the characters enough to understand their motivations, I did enjoy them. Eris is put in a few dangerous situations, and Niko is very sympathetic to what she's going through.
==He pressed a gentle kiss to her forehead. "I know that this experience is strange and scary for you. I am sorry for that. If I could go back in time and find you the right way, court you and earn your love and trust like normal people do, I would do it in a heartbeat." He sighed. "But this is the hand that fate dealt us. We have to make the best of it."==
Overall I enjoyed this story, but I most likely would have enjoyed it more if I had more of the back story and understood why things were happening with the Knights. The way things left off, I'm curious to see what happens to Reynard.
If you're looking for a quick paranormal read about dragon shifters that has a bit of Greek mythology and action thrown in, this may be a read for you.
Book Info: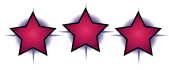 Publication: October 4, 2016 | Forever Yours | Dragon Heat #4
When her best friend disappears, bio-engineering student Eris Jones embarks on the quest of her life. Her search leads to a secluded estate where she experiences visions of a powerful, winged creature who's transformed into a tall, dangerously sexy man at her touch. But the feel of his rock-hard abs and lean, sinewy arms tells Eris this is no dream . . . it's real. Niko Drakon is dangerous and he knows it. When the call to mate is too strong, he has no choice but to lock himself away in his basement saferoom. Otherwise, people get hurt. The moment Eris walks into his home, nothing can keep him from claiming her. However, she could also be the key to bringing down the dragons' greatest enemy, which leaves Niko with a devastating choice: keep Eris for himself or lose her to the cause he's served for most of his life . . .