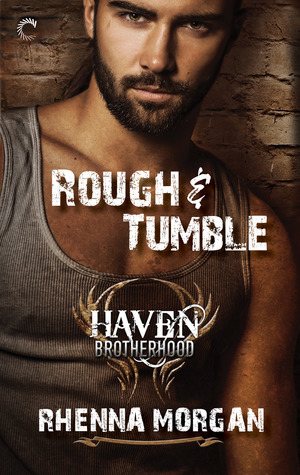 Rough & Tumble by Rhenna Morgan is sort of a motorcycle club romance but without the motorcycles. If that sounds confusing, Rough & Tumble sort of was confusing. Jace Kennedy belongs to the Haven Brotherhood and he considers them his family. They have a house together, own businesses together and don't always pay attention to the rule of law – hence the resemblance to the motorcycle club.
Vivienne Moore meets Jace when she goes to pick up her reckless sister after a night of drinking at the Haven's bar. Jace is wow-ed by Vivienne and decides he wants her, and he is used to getting what he wants. He goes after her full throttle but Vivienne is trying to live on the straight and narrow and stay away from bad boys like Jace. She's crazy attracted to him too and has a secret rebellious side that Jace taps into; therefore, Vivienne has a hard time resisting his rough, sexy charm. When trouble from the Haven's business follows Jace and affects her, she fears her worst fears are realized – Jace is too bad for this good girl.
The biggest problem with Rough & Tumble was the Haven Brotherhood, because it just didn't make a lot of sense the entire book but was a big part of the story. This distracted from the romance that was otherwise fairly entertaining, a little bit sweet and a touch of spicy.
Book Info: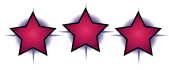 Publication: 2/20/17 | Carina Press | Haven Brotherhood #1
A self-made man with his fingers in a variety of successful businesses, Jace Kennedy lives for the challenge and he always gets what he wants. From the start, he sees Vivienne Moore's hidden wild side and knows she's his perfect match, if only he can break it free. He will have her. One way or another.
Vivienne's determined to ditch the rough lifestyle she grew up in, even if that means hiding her true self behind a bland socialite veneer. Dragging her party-hound sister out of a club was not how she wanted to ring in the New Year, but Viv knows the drill. Get in, get her sister and get back to the safe, stable life she's built for herself as fast as humanly possible. But Viv's plans are derailed when she finds herself crashing into the club's clearly badass and dangerously sexy owner.
Jace is everything Vivienne swore she never wanted, but the more time she spends with him, the more she starts to see that he loves just as fiercely as he fights. He can walk society's walk and talk society's talk, but when he wants something, he finds a way to get it. He's proud of who he is and where he came from, and he'll be damned if he lets Vivienne go before showing her the safest place of all is in the arms of a dangerous man.