In The Italian's One-Night Baby (Brides for the Taking #2) by Lynne Graham, Ellie Foster it seems is the only woman to have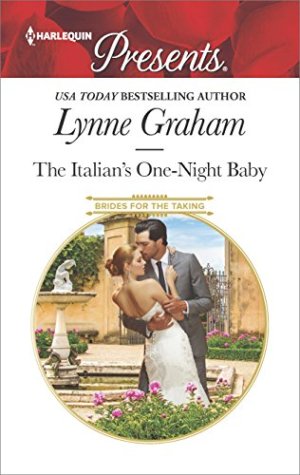 ever rejected Rio Benedetti, and since that ill-fated night they haven't spoken to each other. But now, she's in Italy and all Rio can think is that Ellie is nothing more than a gold digger when he learns she's there to visit his godfather. However, when Rio learns the truth of why she's initiated contact with his godfather, will he finally see that her meeting with the man is nothing more than a coincidence?
"You honestly think I'm here for you and that my letter to your godfather is just some silly excuse to see you again? Oh, my word, Rio, how did you get through the door with an ego that big?"
"I hate the way you beat all around the bush instead of just coming to the point. It is a very simple point, after all," Rio told her impatiently, wondering how the hell his dialogue with her had suddenly turned personal but somehow unable to stop it in its tracks.
Having really enjoyed the first book of this series, which encompassed Ellie's sister as the heroine, I couldn't wait to read this story because the women are trying to discover the identities of their fathers after not knowing who they are for years, however, I was a little disappointed by this book. Even though it encompasses the enemy to lovers trope; a trope where a story is always bound to have a lot of conflict and have the characters constantly at odds. Don't get me wrong, these two things happen, but it was the characters themselves that I got a tad frustrated by, especially Rio. He will do anything to stop Ellie from manipulating his godfather, especially since he's learnt some insalubrious things about her that make him think she's a gold digger. Why can't he give her the benefit of the doubt?
As for the dialogue, it did entertain me most of the time, especially the banter between the hero and heroine. Since whether they're arguing or getting along leads to some seriously strong chemistry, which spills over onto the pages in nicely-detailed sex scenes. Rio loves to rile Ellie up, and I could understand why she gets annoyed with him easily. However, in saying that, I got a little frustrated with the heroine because she surrenders to the hero a little too quickly when it comes to their romance, especially when he's wrongfully accusing her of being a gold digger. Why wasn't she more annoyed with him?
"You need to learn to be more selfish and put us first."
"No," she had said. "You need to learn that anticipation can act as an aphrodisiac."
"But I don't need one of those," Rio had responded with sardonic bite.
While Rio, there were moments where I liked him and moments where I thought he was a little too arrogant, believing that the heroine would give into him because he knows how to verbally manipulate or use their strong chemistry to seduce her into making her see where he's coming from, especially when it comes to whether they'll get married. Will Ellie accept his proposal to please someone they both care about?
Overall, I did like this story, because of the way these two clash but still manage to achieve their happy ever after because their chemistry is too strong to resist giving in to. The way this story ended was delightful due to Ellie's news and the competitiveness of the hero and heroine. Really, can they possibly decide who loves who more? I think not. I would recommend The Italian's One-Night Baby, if you enjoy the surprise pregnancy, enemy to lovers, or marriage of convenience tropes.
Book Info: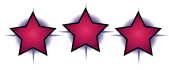 Publication: March 21st, 2017 | Harlequin Presents | Brides for the Taking #2
With this ring…
Beautiful doctor Ellie Dixon once rejected Rio Benedetti's passionate advances — and the fiery Italian hasn't forgotten the insult! Ellie arrives in Italy bearing an antique sapphire ring and claiming to be the daughter of Rio's godfather, which reawakens his rage…and a devastating longing!
I thee claim!
Rio won't stop until he uncovers Ellie's captivating curves — her heated surrender can't come quickly enough! Facing the consequences of their abandon, Rio realizes Ellie's pregnancy will break his godfather's heart. There's one solution: Rio will have to seduce her all the way to the altar…