Terri DuLong's Unraveling the Pieces is the story of Petra Garfield's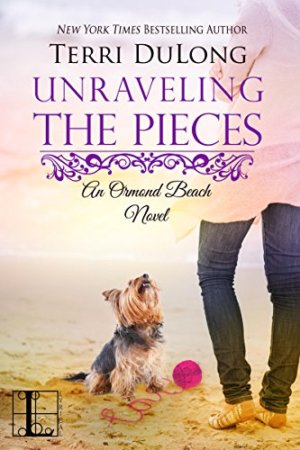 personal, life-changing journey that she reluctantly takes when she discovers herself a crossroads in her life at forty-seven years old. Petra has taken an extended vacation in Ormond Beach, where she already has close friends and soon also becomes a part of a tight knitting community. Her mother passed away three years ago, and she now has reason to believe that the man she believed was father was not. She has one clue to her father's identity, but she is not sure if she is ready or even wants to know the answers. She arrives for her vacation and concentrates on her friendships in Ormond Beach and enjoying the lovely town and beach.
Her knitting friends do not let her idle for long, and Petra finds herself volunteering at the animal shelter. While working, she meets an adorable ten-year old boy, Jonah, but she has a less than encouraging introduction with his father, Ben. Ben is a widower of two years and moved to Ormond Beach after his wife passed away. Although he and Petra did not meet on the best of terms, Jonah becomes the catalyst for both of them to reconsider their initial impressions of each other.
Although Petra is not actively researching her father's identity, clues begin to present themselves in her life, and she has to decide if she will ignore them or pursue the answers they might provide. Finding out the truth of one's parentage at forty-seven is daunting, and Petra feels anger towards her mother for not revealing the truth before she died; therefore, this is an emotional journey for her.
Unraveling the Pieces was an enjoyable read, but I would consider it women's fiction versus a romance, because the romance plot plays second fiddle to the mystery of Petra's father. Ormond Beach could almost be considered a character in the novel, and it is quaint to get to know this town, as it seems to be a special place. Petra's knitting friends are a hoot, and they made the story more interesting, especially when details would bog down the writing. My biggest complaint with Unraveling the Pieces is that there are times when there is too much information – what someone ordered for lunch, background on a character never mentioned again – and Ms. DuLong lost some of my attention during these moments. I was tempted to skip ahead to the next scene.
I loved witnessing Petra unravel her story regarding her father. The mystery unfolds from Petra's point of view, but we are also treated to flashbacks where we relive the past from Petra's mother's viewpoint. If you are looking for a charming book that has a touch of romance, you will enjoy Unraveling the Pieces.
Book Info: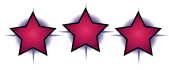 Publication: 11/22/16 | Lyrical Press | Ormond Beach #3
Petra Garfield has no real attachments tying her down to one place. She's ready for an adventure, so what could be better than an extended stay at Koi House with new friends and old in enchanting Ormond Beach. Having recently lost her mother, Petra is riddled with questions about the father she never knew. She certainly never thought she'd begin to find the answers in a tiny town in Florida…
As much as she wants to search for the truth, Petra knows she can't spend all her time wallowing in the past, and her friends at the Dreamweaver yarn shop aren't about to let her. The ladies encourage her to volunteer at a local animal shelter, where she hits it off with a young boy—and his handsome father. Tangled in secrets she didn't even know she had, Petra must learn to stitch her life back together even as she unravels lifelong mysteries—and perhaps she'll find unexpected happiness along the way…