Two words! Read it! 
A Man of Privilege by Sarah M. Anderson
James, a blue blooded lawyer has had his life all mapped out for as long as he can remember; His plan: Win this Case; get married to a woman hand-picked by his mother and run for President.
James is currently working on the case of his life and meets Maggie when she summoned to his office as a potential witness on the case.
I did a double take when Maggie a native American heroine is introduced in this book; Maggie had a hard life and a hell of a rap sheet, an ex-drug addict and a prostitute. I had to flip the cover to make sure I was reading a Harlequin series….to say I was a little bit surprised is putting it mildly. I was definitely intrigued by the characters and the storyline and interested to read how James and Maggie would get to their HEA.
I loved the flow of this story; the book has a fresh voice and is beautifully written. The conflicts the characters face are real and the romance heartwarming. I am so impressed with the author Sarah M Anderson for pushing the boundaries with this book and for taking the road less travelled.
Safe to say – Sarah 1st book 'A Man of His Word' is now added to my TBR list
'A Man of Privilege' is an excellent contemporary romance, with multidimensional characters, sexual tension and a bit of mystery to wrap things up nicely.
 Rating: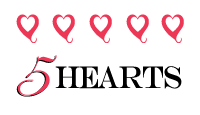 Publisher: Harlequin (July 3, 2012)
She Isn't What He Expected Blue-blooded lawyer James Carlson is working on the case of his life. After winning this trial, his career will be set. He won't let anything…or anyone…alter his course. Then he meets his witness. Maggie Eagle Heart makes him question everything-his family, his goals, his future. Because she's the one woman he wants, and she's the one woman who is completely off-limits. Yet even as he struggles to keep their relationship all about business, he can't deny the attraction is mutual-and irresistible.  James has always done what is expected of him…until now.