Goodbye, Too Soon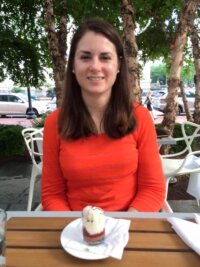 It is with a heavy heart, I share the sad news of the passing of HJ's very own Kim Perry.
I am in shock.  Trying to accept this loss is so hard. Kim, was such a Big part of HJ!  Her beautiful spirit will live on at Harlequin Junkie.
Kim was an avid reader and a long time reviewer at HJ, she was very active in the romance community – attending Author events, book signings and was actively involved in promoting authors and their books on numerous author teams.
Kim, thank you for everything that you did for Harlequin Junkie.May  your beautiful soul Rest in Peace.
You will be forever missed!xo
Happy Reading! <3
Here's is Kim's Bio from the Junkie's page. 
Kim
I am from Wisconsin, but I moved to the Washington, DC area in 2014. It's been quite a change, but I love that I get to read during my daily commute! I finally graduated in 2013 with a Ph.D. in Industrial/Organizational Psychology (think psychology, but applied to work). By day, I work in HR developing and/or managing assessment and selection systems. By night, I consult with nursing graduate students in research methods and statistics.
I've been an avid reader for as long as I can remember. I love escaping into another world and the lives of characters found in books. I've always enjoyed a variety of genres, but I fell in love with romance when I first read my mom's Harlequin Presents books. Since then, I've found a love for contemporary, historical, new adult, paranormal, dystopian, and erotica.
Random Facts about Kim:
Two of my favorite books from my childhood and teenage years are The Bridge to Terabithia by Katherine Paterson and The Midnight Club by Christopher Pike.
I love to bake! I've taken cake decorating classes and baked the cake for the 1st birthday party for my friends' son.
Favorite word: idiosyncrasy. I just love the rhythm of the word.
I have an addiction to purses, especially the adorable Kate Spade clutches that look like books!
I love sports! Tennis, football, and baseball are my favorites.
Favorite TV shows: Castle, NCIS, Rizzoli and Isles, The Big Bang Theory, Grey's Anatomy, and White Collar
Obituary: https://www.lyndahl.com/obituary/KimberlyKim-Perry