Win a Box-O-Books full of HEA's & Swag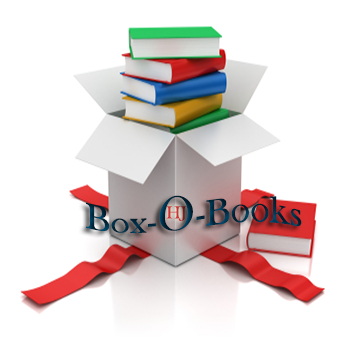 Winner: OLGA
As a Thank You for being an active & involved member of the HJ Community I am giving away a Box-O-Books & Swag to one lucky HJ subscriber…
October's Box-O-Books is going to be "Surprise" box full of HEA! 
As some of you might know I had knee surgery on Friday, leaving me pretty much confined. Which means I can't go gather books for this giveaway or get photos or any such fun stuff right now. Sorry! But Surprises are good right? 🙂
All I can tell you for now is that among other books, this giveaway will surely include books from Abby Green, Melanie Milburne, Jennie Lucas, Karen Rose Smith, and Liz Fielding 
Box-O-Books Giveaway Details: 
Shipping Details: Must have a US mailing address, PO Box. or a forwarding address in the US that I can mail to.
International winner: If I pick an international winner I will gift $5 Amz GC + ecopy of Liz Fielding book
To Enter to Win:
1. You must be an email subscriber of HJ blog (If you aren't already, subscribe using floating "+Follow" button on right or use "Subscribe to Blog" widget in the footer section of this page ) 
2. Drop me a comment here : A book you read in the last 30 days that you would recommend we all should read and why?
Please note: This contest will close on Thursday Oct 31st2013 at 8:59 PM (PT) and the winners will be notified via email and on this Post. Winner will have 48 hours to respond to my e-mail before a new winner is selected.