Today it is my pleasure to Welcome romance author
Cindi Madsen
to HJ!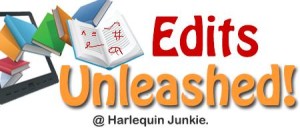 "Edits Unleashed"
gives authors an opportunity to share with readers deleted scenes that did not make it through the final edits into publication.
Today, Cindi will be unleashing edits from her book Cinderella Screwed Me Over
Hi, thanks for having me!
The Story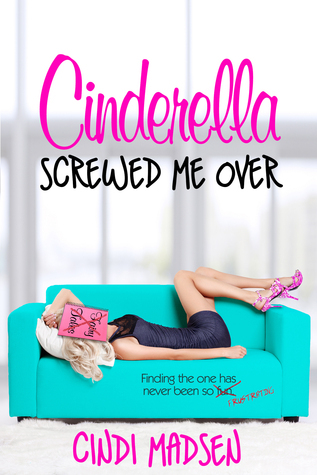 Cinderella Screwed Me Over is about a girl who used to be obsessed with fairytales, but after being burned again and again, has decided happily ever afters don't exist. But then she meets Jake and wonders if she should give love one more shot.
The Characters
Darby is an interior designer who's compared her ex boyfriends to fairytale princes and then says what the real lesson is. She's slightly cynical, often too honest, but big on her family and fiends. Jake runs a restaurant called Blue, and he's intrigued with Darby and her honesty. He's determined to show her they might just be perfect for each other.
The Scene
This scene was when Darby was trying to decide what to do. I always loved it, but I cut it in favor of a big more of a dramatic makeup, even though it was really hard to let it go.
Edits Unleashed
The familiar smells hit me as I walked into the Good Fortune Restaurant in Lafayette. Mom and I had stumbled across the place a few months after moving to the ranch. Two instant fifteen-year-old sons hadn't exactly been easy on Mom, especially after having one fairy tale obsessed, girly-girl for so long. As I've mentioned, my transition wasn't exactly easy either. So whenever one of us needed a break from life, we'd hit our favorite restaurant.
Mai, the owner of the place, waved at me, a big smile on her face. "Hello! So nice to see you again!"
"Hi, Mai," I said. "I guess my mom's not here yet?"
"No. Not yet, but I'll get you set up while you wait for her."
Mai led me through the green and peach decorated restaurant, to a booth near the back, and left me to get settled in.
My thoughts turned back to the day Mom and I had come here after Gil left for college. She'd told me that if it was meant to be, it would work out. If not, I'd find someone else. Back then, I'd believed her. She'd sounded so sure.
Then there were the other life-changing decisions Mom and I had discussed over dinner here: where to go to college; if I could handle six kids; whether to move to New York with Porter. The list goes on and on. It seemed only fitting to be here to figure out what to do about Jake.
"Hello!" I heard Mai say. "She's already here. I'll show you back."
Mai led Mom over to me. She set two Dr. Peppers down.
"You want your usual?" Mai asked.
Mom nodded.
"Yes, please," I said. "But no wontons or egg rolls for me. I've got to fit into a bridesmaid dress on Saturday."
Mai took the menus and told us it'd be right out.
Mom took a sip of her soda, then looked across the table at me. "So, what's going on?"
I told her everything. Well, most everything. I talked about how much fun I had with Jake, the way he made me feel, mentioned the exchanging of "I love yous", but skimped on the exact details of what happened after we'd said them.
Our food came out as I was telling her how I'd been so close to letting my guard down, only to find out about his prior engagement. "I can't believe he was engaged before and didn't tell me."
"Have you told him about Robert?" Mom asked.
I stabbed a piece of chicken with my fork and twisted the noodles around it. "I wasn't engaged to Robert."
Mom shot me that no-nonsense look that I swear mothers must get together and practice. "Darby, sweetheart, you two talked marriage and he bought a ring. I know you weren't engaged, but you were pretty dang close. What about Porter?"
"We weren't close to being engaged."
"You were talking about moving states for him."
"But I didn't."
Mom folded her forearms on the table. "Just because you got scared in those situations, and I'm not saying it's not justified, doesn't mean you've got a clean slate when it comes to messy exes."
All the noodles had slid off my fork, so I started re-twisting. "The messy exes are the problem. I've been hurt so many times before, and the truth is, I'm terrified to put myself out there again. I thought I could do it, and I want to do it. It's just that… How do I know that Jake won't end up hurting me?"
Mom tilted her head and gave me a tight smile. "Well, sweetheart, you don't."
Not the answer I wanted to hear. "The more I've dated, the harder it's become to trust anyone. And Jake's broken almost all my rules. So I do love him, and I want to give him a chance, but after deciding happily ever after endings are entirely fiction, I feel like I should know better."
Mom leaned forward and covered my hand with hers. "Then I guess you've got to ask yourself one question. Would you rather be right, or rather be in love?"
Book Info:
Darby Quinn has a bone to pick with Cinderella. Burned one too many times by ex-boyfriends, Darby has lost all belief in the happily-ever-after that the fairy-tale princess promised her. She's sworn off love, Prince Charmings, and happy endings and she's happy about it. Really. Or at least she was…until she met Jake, her gorgeous neighbor and the manager of her favorite restaurant. But Darby has rules about dating, ones she's culled from her years spent with so-called "princes," and starting something with Jake would break all of them.
Charming, fun, and unwilling to give up on her, Jake doesn't fit any of the profiles Darby has created from her case studies of ex-princes-gone-bad. Finally presented with her own Prince Charming, can Darby take a chance on a happily-ever-after?
Full of wit and sarcastic humor, Cinderella Screwed Me Over proves that sometimes the perfect love, like a perfect pair of shoes, is just within your grasp.
Book Links:
Author Bio
Cindi Madsen is a USA Today Bestselling author of contemporary romance and young adult novels. She sits at her computer every chance she gets, plotting revising, and falling in love with her characters. Sometimes it makes her a crazy person. Without it, she'd be even crazier. She has way too many shoes, but can always find a reason to buy a new pretty pair, especially if they're sparkly, colorful, or super tall. She loves music, dancing, and wishes summer lasted all year long. She lives in Colorado (where summer is most definitely NOT all year long) with her husband and three children.
Website | Facebook | Twitter |
Thanks for blogging at HJ!
Leave a comment and tell us Who is your go-to person when you need help making a decision?