Today it is my pleasure to Welcome romance author
Kate Belle
to HJ!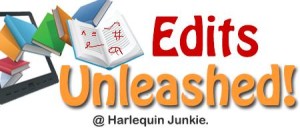 "Edits Unleashed"

gives authors an opportunity to share with readers deleted scenes that did not make it through the final edits into

publication.
Today, Kate Belle will be unleashing edits from her book Being Jade
Hello to HJ readers from way down under (Melbourne, Australia). So happy to meet you all.
The Story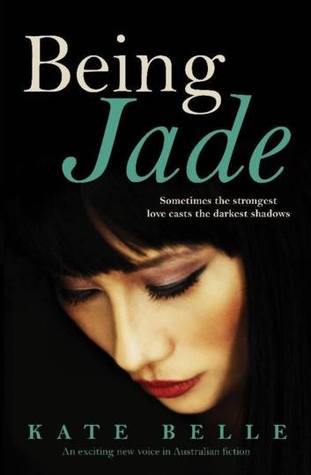 Being Jade is a powerful story of love so strong it lasts beyond the grave.
Banjo falls for Jade the moment he sees her marching across the school yard in her faded, second hand school dress. She is beautiful and frighteningly tough. Banjo befriends the lonely, isolated girl in the hope he will become someone special in her life.
Banjo gets what he wishes for but discovers unconditional love is a tough gig. It requires sacrifices well beyond his simple expectations. Because Jade is no ordinary girl with ordinary dreams. She comes from a home without love, without security and without a father. She is wild, untamed and Banjo soon discovers the very things he loves about her most are the things that threaten to tear them apart.
Being Jade asks how much of our selves are we willing to sacrifice for love? And, in the end, will the sacrifice be worth it?
The Characters
Banjo is the kind of man most women want to marry. He's an ordinary man with an extraordinary heart, capable of love so powerful it sustains him even in death. What he's missing in looks (he's not most attractive guy on the block) he more than makes up for in kindness, compassion and loyalty. He was an absolute delight to write as he grappled with his wild partner, Jade, and his humor and insights surprised even me. He is a gorgeous, gorgeous character and I've fallen completely in love with him.
His wife Jade, however, isn't so easy to love. The neglect of her childhood has made her wild, unpredictable and a bit reckless. On the outside she looks the quintessential tortured artist, selfish and temperamental, but once you travel into her memories with Banjo as your guide, you will see there is so much more to her than meets the eye. She is a deeply complex character, with a strength of conviction that makes her fiercely independent and capable of deep and genuine love.
Their daughters Lissy and Cassandra are reflections of different aspects of their parents. As Banjo says, Lissy got the best of both of them: Jade's beauty and Banjo's sweet nature. Cassy, on the other hand, inherited her mother's feisty temperament and her father's average looks. Together, the sisters complete a unique family, each in their own way trying to belong to their small community on the east coast of Australia.
The Scene
When I submitted the first draft of Being Jade to my editor I was terrified. Originally the story was told in three points of view, Banjo in death, Lissy in life and Jade's memories. I had no idea if I'd captured their complex story convincingly enough to make a reader want to keep turning pages. I waited a few weeks, biting my nails till they hurt, hoping I'd got it right enough for my publisher to want to publish it.
When I finally received my editor's feedback I was stunned. She suggested I get rid of Jade's point of view. Altogether! That meant a complete rewrite of about 30% of the novel. It also meant I had to find a way to convey the important aspects of Jade's stories in either Banjo's or Lissy's point of view.
At first I resisted the suggestion. I loved Jade's voice. I loved the way she told her stories. But I also knew that my editor could see things I couldn't. "jade is the mystery at the center of this story,' she said. 'By including her voice you take away some of that mystery. She becomes accessible in a way that doesn't support the other character's views of her.'
I thought long and hard about this advice, because one thing I have learned is that editors are right 95% of the time, especially about really big things like voice and point of view. After a lot of wine and hand wringing I could see she was right. Jade's voice didn't fit with the other voices in the novel. And her perspective sort of ate away at the central mystery of the story, which is who is Jade? Why is she the way she is?
This scene (in first person) shows Jade lost in a half conscious world of depression and sleeping pills, recalling her love for Banjo and sensing his presence around her. In the book it's hard to tell if Jade is devastated by grief or guilt, Other character's view of her behavior after Banjo's death is central to the mystery of the book – did Jade truly love Banjo? If I'd included Jade's perspective there would be no mystery to keep you wondering. By leaving it out you are left to slowly uncover Jade's feelings for yourself .
I hope you enjoy this little taste of Jade…
Edits Unleashed
Excerpt
I can sense him close to me, the smell of engine oil ground into his skin. The coarseness of his beard, reminding me always – this is man. Glorious, muscular man, with a shape that made me quietly laugh . I never wanted to offend him, so I never let him see me laughing. But his ungainly limp, the way his broad shoulders hunched to keep his balance on his weak leg, the belly that slowly rounded to a pudding, his eager hands hanging like mallets from long arms. He was comic and sweet. Guileless. It's what I loved about him.
Other women didn't see him they way I did. They couldn't see the bottomless goodness that made him endlessly attractive to me. Nor how his body was always shot through with desire. Or his straining cock, ever strong, like an iron rod, and the way he caressed my insides with it. His stamina for love, far greater than any other man I've known. Women only saw a lump of a man, a lame and ever willing overgrown puppy. Or serious and frightening, bald headed and tattooed, like a biky. They didn't see the god in him like I did.
I wish I'd told him. I should have.
Banjo, I long to hear your voice. Will you speak to me? Please? I can almost believe you're here, watching me from some half hell between life and death. All these men, old lovers, come to me, making me remember all the times I turned away from you when I should have stayed and shown you love. But if I had I wouldn't have been true to myself. I would have been a liar and a thief without integrity. I am not the faithful wife. Was not born for domesticity. I am lover, born free.
Banjo. You were the only man with strength to match my own. Pure backbone. An unbreakable spirit. The only man I could truly love. How I miss you. How I wish I could die and pass from this life into the safety of your arms. You rescued me once, would you do it again? If I starve myself will you come then and lift me from this body that has blessed us both?
Book Info:
Sometimes the strongest love casts the darkest shadows.
Banjo Murphy is killed on the night he finally walks away from his wife Jade after twenty five years of adultery. In the aftermath, Banjo is bewildered to discover he still exists, and in despair he watches Jade collapse into deep depression and his daughters, Lissy and Cassandra, struggle with their unexpected loss.
Lissy is tortured by the mystery surrounding her father's death. What compelled Banjo to leave the night he died? Why won't Jade talk about what happened? Despite their volatile relationship, Lissy believes her parents' love to be enduring, but sensible Cassandra sees things differently. When Cassy discovers a sketch book chronicling Jade's affairs, the truth of their parents' relationship begins to unfold and Lissy's loyalties are divided.
Searching for answers, Lissy contacts Jade's ex-lovers. Watching from afar, Banjo aches as he discovers what these men meant to Jade – until Lissy's quest with Jade's long line of lovers uncovers an explosive truth …
One that will finally set her family free.
Book Links:
Author Bio
Kate is a multi-published author of dark, sensual love stories that will mess with your head. Her interests include talking to strangers, collecting unread books and ranting about the world's many injustices. She blogs regularly about women, relationships, sexuality and books on The Ecstasy Files (and anywhere else who'll have her). She is also the creator of the Eros in Action writing sex workshop.
Kate lives, writes and loves in Melbourne with her small family and very annoying pets. The Yearning was released in 2013 to rave reviews. Being Jade is her second novel.
Website | Facebook | Twitter |
Thanks for blogging at HJ!
Giveaway:
Leave a comment or a question on this post and go into the drawer for a signed copy of Being Jade and matching bookmark.
(Open to Australia, NZ, UK & US residents only. Entrants must provide a valid email address for notification purposes. Winner must accept prize within 48 hours of notification. Prize will be mailed to winner after 1 June Aus/NZ release date).
To enter Giveaway: Please post a comment to this Q:
Can you see how leaving out one characters point of view might maintain a sense of tension and mystery in a story? If you have any questions about the editing/rewriting process of Being Jade, feel free to ask me – I love to chat!
Please note: This contest will close on Friday May 30 2014 at 8:59 PM (PT) and the winner(s) will be notified via email and on this Post. Winner(s) will have 48 hours to respond to the e-mail before a new winner is selected. All entrants must adhere to HJ's official giveaway policy.