Flight Delay (Antiques in Flight #2) by Nicole Helm: For the past year or so, Lawson Baker and his two boys have been on an emotional roller-coaster and thankfully, life is finally settling down into a regular routine. Lawson was married to Sue, an A-list Hollywood actress who was also a cheater. Her affair was with Justin, a famous director who was also married to Katie, Lawson's best friend since childhood. When the affair went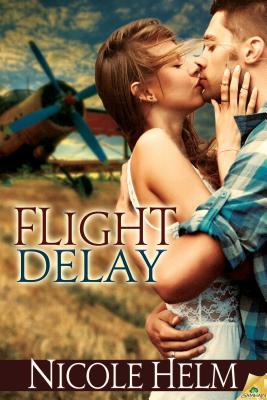 public, Katie went ballistic for a while and caused a whole lot of hurt to both Lawson and his boys.
Now Lawson, his boys and believe it or not Katie, are back in their hometown of Pilot's Point. Their lives have changed tremendously since leaving the Hollywood scene and getting along will take more than a miracle. Katie yearns for forgiveness and Lawson just needs some peace.
This is the second book in The Antiques in Flight series, following the first book Flight Risk. Although this book is presented as a standalone, I wish I had read Flight Risk first because I found the beginning part of this story to be somewhat confusing. There is a lot going on character-wise and it was difficult to keep the characters straight in my mind. I kept having to go back and reread certain parts in order to ensure I understood what was going on. It was an exhausting process.
I found the first half of the story to be very repetitive. Lawson's continuing hesitation to understand Katie and ultimately forgive her got old after a while. Their awkwardness around each other becomes so consuming, I stopped caring.
However, there came a point when everything came together and I finally began to enjoy the story, probably a little over halfway through. I may read the first book in order to gain some perspective on the second book. The cover is quite hot.
Book Info: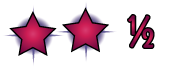 Published May 6th 2014 by Samhain Publishing | (Antiques in Flight #2)
"Some second chances are hard to swallow. "
"Antiques in Flight, Book 2"
Lawson Baker hoped moving back home would give his kids some semblance of normal after a spectacular divorce from his very-famous wife. The kids are settled in and, finally, his life is his own.
Then Katie Potter walks through the door of Antiques in Flight. She was his closest friend until her husband cheated on her with Lawson s wife. And Katie s revenge going to the tabloids gave Lawson s kids front row seats to a host of dirty little secrets.
When Katie is offered a temporary job as AIF s secretary, she jumps at it. She returned to Pilot s Point hoping to come clean about the things that accelerated her slide into self-destruction. She s not about to pass up this chance to make things right.
As they work side by side, day by day, the attraction Lawson never let himself feel for a then-married woman is pushed to the surface by the growing heat between them. But their pasts filled with pain and betrayal and a recalcitrant teenager could make charting a course to love impossible.